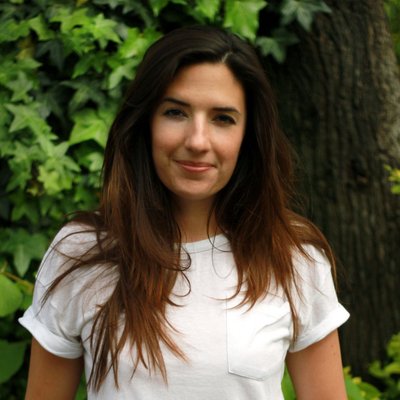 Melissa Pimentel grew up in a small town in Massachusetts in a house without cable and therefore much of her childhood was spent watching 1970s British comedy on PBS.

At twenty-two, she made the move to London to do an MA in Modern Literature at University College London. She has lived there happily for ten years, though she still adamantly refuses to eat a scotch egg. Before meeting her fiancé, she spent much of her time trawling the London dating scene for clean, non-sociopathic sexual partners and blogging about it, which became the inspiration for her first novel.

These days, she spends much of her time reading in the various pubs of Stoke Newington and engaging in a long-standing emotional feud with their disgruntled cat, Welles. She works in publishing and is also the author of Love by the Book.
It's amazing to get to feature you today! Readers, here's a bit about the book, which just hit shelves this week:
Melissa Pimentel delivers smart, funny, and modern retelling of Jane Austen's Persuasion, where a young woman comes face-to-face with a lost love, proving that the one that got away is sometimes the one you get back.

Ruby and Ethan were perfect for each other. Until the day they suddenly weren't.

Ten years later, Ruby's single, having spent the last decade focusing on her demanding career and hectic life in Manhattan. There's barely time for a trip to England for her little sister's wedding. And there's certainly not time to think about seeing Ethan there for the first time in years.

But as the family frantically prepare for the big day, Ruby can't help but wonder if she made the right choice all those years ago? Because there's nothing like a wedding for stirring up the past...
Describe The One That Got Away in six words.
Are second chances at love possible?
How did you arrive at writing romance?
I've always loved rom-coms—I spent my childhood watching old Katherine Hepburn/Cary Grant films—and honestly think there are few things more satisfying that a well-played happy ending. I guess I wanted to try creating a few of my own!
What was your inspiration for the book?
Persuasion has always been my favorite Jane Austen novel, and one that I think is often overlooked in favor of Pride and Prejudice and Emma. There's such a subtlety and gentility about it—it's a real slow-burner—and Anne is one of my favorite fictional heroines. I thought it would be fun to try to bring it into the modern world!
How do you react to a negative or harsh review to your books?
I wish I could say I didn't read them or that I just shake them off, Taylor-style, but... sadly not! I'm a dweller by nature, so bad reviews are one of the things I can find myself dwelling on. Usually a long run or a thick slice of cake are enough to push it out of my mind, though!
Blog babes, click "Read more" to find out Jamie's random favorites, her best personal advice, and what she considers an occupational hazard of being a writer. We're also hosting a giveaway for a finished copy of The One That Got Away, so you don't want to miss that either!
Some randomness...
How do you get over heartbreak?
Friends, exercise, red wine, time. Also, the complete box set of Sex and the City.
Currently wearing?
Jeans, t-shirt, and sneakers. My best friend, whom I've known since I was 10, recently pointed out that I've basically been wearing the same outfit for 25 years. I was mildly insulted, but she's not wrong.
Give us your best personal advice—something you wish you had known when you were younger and would offer to your own kids.
Wear what you want and act how you want and do what you want. No one's watching and judging you.
Are there any occupational hazards to being a writer?
I don't know about other writers, but I know for me that too much time spent on my own turns me weird. After a long day of staring at the computer screen, I'll find myself talking to myself (or the cats) waaaaay more than usual. That's when I know it's time to stop!
I can definitely relate to that! :D Where can you be found on the web?
Before we conclude this interview, is there anything you'd like to ask our readers?
What's your favorite kind of love story, comic or tragic? (Otherwise known as The Philadephia Story vs An Affair to Remember question).



It was a pleasure to be able to get to know you better today, Melissa! Thank you again for dropping by, and best of luck with future endeavors!
Giveaway!
Books à la Mode is giving away
one print copy of The One That Got Away
—woohoo!
To enter, all you have to do is answer Melissa's question in the comments below:
What's your favorite kind of love story: comic or tragic, and why?
Please make your comment MEANINGFUL. Comments solely consisting of stock responses or irrelevant fluff like "Thanks for the giveaway!" will not be considered for entry. Melissa and I really want to hear your thoughts! :)
Don't forget the entry eligibility terms and conditions!
Sponsored wholly by the publisher—a huge thank you to the lovely folks over at St. Martin's Press!
Giveaway ends September 7th at 11.59 PM (your time).
Open to US or Canada residents only. Sorry, everyone else! Please check my sidebar on the right for a list of currently running giveaways that are open worldwide—there are plenty to choose from!
Void where prohibited.
Winners have 48 hours to claim their prize once they are chosen, or else their winnings will be forfeited.
Although I do randomly select winners, I am in no way responsible for prizes, nor for shipping and handling.
As a reminder, you do
not
have to follow my blog to enter, though it is always very much appreciated ❤