I'd like to welcome one of my favorite YA paranormal authors, Melissa Marr, to the blog today to celebrate the exciting release of Made for You from HarperCollins. You guys may know Melissa for her phenomenal Wicked Lovely series, which definitely influenced me in my early teen years. Stick around until the end for a fabulous giveaway that you don't want to miss!
Welcome to

Books à la Mode

, Melissa! Let's get this interview started.
Will you please share a brief introduction with us?
Melissa grew up believing in faeries, ghosts, and various other creatures. After teaching college lit for a decade, she applied her fascination with folklore to writing.

Melissa writes fiction for adults, teens, and children. Her books have been translated into 28 languages to date and been bestsellers in the US, as well as various countries overseas. She is best known for the Wicked Lovely series for teens and Graveminder for adults.

Her newest HarperCollins release, Made for You, utilizes both her graduate degree in Southern Literature and her personal experience with stalkers in a story about a killer who terrorizes a small North Carolina town.

Currently, Melissa resides in Virginia with her spouse, children, and many dogs.
It's amazing to get to feature you today, Melissa! Readers, here's a bit about the book, which hits stores last month:
When Eva Tilling wakes up in the hospital, she's confused—who in her sleepy little North Carolina town could have hit her with their car? And why?

It seems impossible that anyone would have it out for the town darling. Thanks to her family's distinguished history and her own unassailable reputation in old-money Jessup, Eva is universally liked. But she has little time to consider the question when she finds that she's awoken with a strange new skill: the ability to foresee people's deaths when they touch her.

Eva is struggling to understand just what these visions mean when a slew of murders takes place back home. The victims, all classmates, are discovered alongside eerie messages that tie the incidents to her. There is a killer on the loose, and he is after Eva.

While she is recovering from the hit-and-run, Nate, an old friend, reappears. The two traverse their rocky past as they figure out how to use Eva's power to keep her friends—and themselves—alive. But while Eva and Nate grow closer, the determined killer grows increasingly frantic in his attempt to get to Eva.

For the first time, New York Times bestselling author Melissa Marr has applied her extraordinary talent to contemporary realism. Chilling twists, unrequited obsession, and high-stakes romance drive this racy thriller that Melissa's devoted fans and new readers alike will find enthralling.
Killer. Romance. Messages via friends' bodies.
What was the inspiration for the book?
Made for You is a result of a confluence of forces: my interest in serial killers and sociopaths, my love of romance, and a long-standing desire to write a contemporary novel. And my real-life experiences influenced the story, as I drew on some difficult memories of being stalked and having to work with the police to protect myself.
Which character from the book was the most difficult to write?

Judge. Getting inside the head of a killer was unsettling... perhaps more so because I write at night. I tried to never write his sections last for the day because I gave myself nightmares if I did.
What do you consider your biggest strengths and weaknesses as an author?

I taught uni for 12 years. I spent the 7 years before that studying literature—how it works, how to break it down. That has given me my biggest strengths: revision skills, self-criticism, and copyedit skills. My biggest weakness is beginnings. I generally re-write the beginning the entire time I'm writing the rest of the book. I always start too late, and then write backwards. It's maddening.
Name the top five novels that have made the biggest impact on your life or on your writing.
Sanctuary

(William Faulkner)

The Awakening

(Kate Chopin)

Tess of the D'Urbervilles

(Hardy)

American Gods

(Gaiman)

Salem's Lot

(King)
How do you react to a negative or harsh review to your books?
I'm human. :) I suspect I respond like anyone else does. That said, I have no expectation that everyone will love my work, so professional criticism is fine.
Agreed, professional criticism can actually be very helpful, too! Blog babes, click "Read more" to find out Melissa's random favorites, her best personal and professional advice, and what dreams she's realized as a result of her writing. We're also hosting a giveaway for a finished hardcover copy of Made for You, so you don't want to miss that either!
Some randomness...
Favorite kind of chocolate? Dark, milk, white, coffee-flavored, the kind with nuts or berries inside??
Dark is my top pick, but I like it all.
What kind of kid were you in high school?
I was voted "most likely to end up in jail" as my senior honorific. I had trouble with authority and tended to gravitate to trouble. My dates usually had rap sheets, and my sense of "risky" was a bit skewed. At the same time, I was on yearbook, editor of the literary magazine, and a straight-A student.
All-time favorite quote?
"The only people for me are the mad ones, the ones who are mad to live, mad to talk, mad to be saved, desirous of everything at the same time." –
On the Road
, Kerouac.
Most disastrous date you've been on?
It's actually one of the inspirations for
Made for You
. It was my second with Shane. We were alone at an apartment, and he discovered that he was out of cigarettes. He put handcuffs on me and left. The cuffs were attached to a chain, so I couldn't leave. His friend (whose place it was) showed up and refused to let me free. Eventually Shane came back and released me. They thought it was funny, but I was... not pleased. Years later, however, that experience gave me real-world details that I could use in
Made for You
.
That's terrifying! How do you get over heartbreak?
These days? I throw myself into my work, or cleaning, or exercise. Distraction is good, and it's productive. In my younger years, my solutions were a bit less PG-13. Becoming a mother made me change those habits radically.
Currently reading?
Travel books on Prague and Amsterdam.
Currently wearing?
Black exercise skirt and black T-shirt.
Most visited websites?
Twitter, Verla Kay's Blueboard, Google.
Favorite vegetable?
Asparagus, cauliflower, peas, carrots, squash... I could go on and on. I love veggies.
Guiltiest pleasure?
I don't believe in feeling guilt for enjoying anything. If it harms no one, why feel guilt?
Good protocol. What did you want to grow up to be when you were little?
A mom, a teacher, and a writer. I've done all three now. I wanted to teach because I wanted summers off to be with my kids, and I wanted to write because it seemed like it would be fun and flexible (i.e., more time with the kids). Motherhood has been my top goal since I was a kid. I wavered on teaching and writing, but motherhood was the only thing I knew I wanted.
Go-to comfort food?
Comfort? Beef stew. Stress? Chips or chocolate.
Give aspiring writers a piece of advice you wish you had known before getting published.
It never gets easier. It never gets less scary.
Now give us your best personal advice—something you wish you had known when you were younger and would offer to your own kids.
There are always choices. No matter how small they are, no matter how deep the hole, you can improve your circumstances. My grandmother told me that when I was a teenager. I live by it still.
What are you involved in when you aren't writing?
Aside from other work-related things (I run the YA track for the RT Booklovers Convention and edit anthologies sometimes), all of my energy is allocated to being a mom. I have a 20-year-old daughter finishing her BA after only three years (and starting grad school apps), a soon-to-be 16-year-old who wants to start pilot lessons in addition to driving lessons (and already shopping colleges), and a 19-month old toddler with the energy of all of us combined. They take up all of the hours that I'm not working.
Are there any occupational hazards to being a writer?
No job security. No health insurance... I actually wrote a long post about this topic over at my blog. It's a great job, but like any job, there are pros and cons.
What's the most interesting comment you have ever received about your books?
I don't know if it was the most interesting, but it was the most important.

A young woman at an event for my second book came up to me and said, "Thank you for being honest about being a survivor." I hadn't realized that writing Ink Exchange was akin to admitting to being a rape survivor in public, but there were a lot of people who met me or emailed me and made it very clear that it was obvious. I've never been secretive about it. I did my graduate thesis on rape narratives, but it was different having readers come and hug me. I cried a lot that year with a lot of strangers. Ink Exchange is my most beloved of my books because of how those readers responded.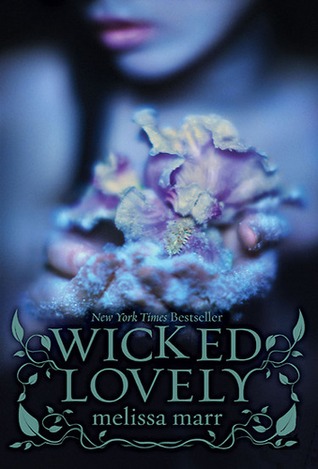 That's a very powerful experience, and I'm glad your readers got to share that with you. Is there a message in Made for You that you want readers to grasp?
I have exactly ZERO messages in my books intentionally. I see some in there after I finish writing the books, but there's nothing I'm setting out to teach. The Victorians were big on didactic fiction, but despite loving that era, I'm not a didactic person.
What are your goals as a writer?

A dual narrative set in two different eras; a completely first person unreliable narrator novel; a young reader book (a la Spiderwick, Coraline, et al); a historical thriller I've had outlined for years... maybe a screenplay. I just like trying new things. I've written YA, middle-grade, adult, and a picture book. I've edited anthologies, and I've written short fiction.
You've done it all, it it seems like you won't stop there! What dreams have been realized as a result of your writing?

I wrote the first book for my daughter, hoping to earn money for her college fund. (Marines don't make much, and because of the deployments, I was only teaching part time.) Writing did more than that. It enabled me to take care of my family. That, of course, could end at any time, but for now, it's enabled me to do some things that were very important to me.

I jokingly say that I "bought my husband from the Marine Corps," but that's true. My husband resigned his commission after spending eighteen years as an active duty Marine. Now, he's a stay-at-home dad.

My mother had a heart attack the year Ink Exchange came out, so I paid off her college loans (she went when I was in college), as well as my parents' house, bills, car... everything. We were a blue collar family, and they're very hard workers, so it was awesome to "pay it back."

I sent my daughter to her dream college, and I've sent both of the oldest two kids on several educational trips (her to a series of archaeological sites and China and him to a Marine Bio course).

Basically, writing meant that I could take care of the people I love. Aside from looking after them, the one thing that I wanted for me was another baby. (I can't have kids biologically because of the rape.) Writing enabled that. We adopted an at-risk baby 19 months ago.
That's amazing, thank you for sharing. You've truly transformed your life with your writing by providing for those you love around you. What's next for you?

I'm midway into writing my next YA right now (out in late 2015). Unfortunately, it's too early to say much beyond that. What I can say is that my third co-authored middle-grade with Kelley Armstrong is out in May (Thor's Serpents) and my first picture book (Bunny Roo, I Love You) is out in 2015.
Lovely, I can't wait!
Where can you be found on the web?
Before we conclude this interview, is there anything you'd like to ask our readers?
If you could visit one place next year, where would it be? I love to travel, but I also love hearing suggestions—and seeing travel photos. (Please feel encouraged to link to any great photos you have on somewhere breathtaking or otherwise fabulous.)
It was a pleasure to be able to get to know you better today, Melissa! As I've said ad infinitum, you are one of my absolute favorite YA authors, and it was UNREAL getting to interview you. Thank you again for dropping by, and best of luck with future endeavors!
Giveaway!

Books à la Mode is giving away
one print copy of Made for You
—woohoo!
To enter, all you have to do is answer Melissa's question:
If you could visit one place next year, where would it be, and why?
Please make your comment MEANINGFUL. Comments solely consisting of stock responses or irrelevant fluff like "Thanks for the giveaway!" will not be considered for entry. Melissa and I really want to hear your thoughts! :)
Don't forget the entry eligibility terms and conditions!
Sponsored wholly by the publisher—a huge thank you to HarperCollins!
Giveaway ends October 25th at 11.59 PM (your time).
Open to US residents only. Sorry, everyone else! Please check my sidebar on the right for a list of currently running giveaways that are open worldwide—there are plenty to choose from!
Void where prohibited.
Winners have 48 hours to claim their prize once they are chosen, or else their winnings will be forfeited.
Although I do randomly select winners, I am in no way responsible for prizes, nor for shipping and handling.
As a reminder, you do
not
have to follow my blog to enter, though it is always very much appreciated ❤