The 2014 Clear Your Shelf Giveaway Hop, hosted by I Am a Reader, Not a Writer and Bookhounds, works like this: each participating blog hosts a giveaway and then we link up together allowing our followers to hop easily from one giveaway to another. For followers, it means lots of chances to win free books. For blogs hosting giveaways, it means lots of new visitors and followers. It's a win-win! The Clear Your Shelf Giveaway Hop is scheduled from August 20th at 12.01 AM until August 27th at 11:59 PM (EST).
The Prizes
Two lucky followers will each win one of the following books from my shelf: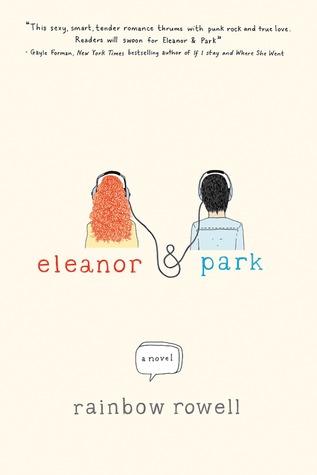 What would you choose if you won?
We'll have two winners total! Woohoo!!!!
Also
Completely unrelated to the hop, but I wanted to give everyone a quick reminder that I am partnering with St. Martin's Press to host a VIRTUAL BOOK CLUB for Twitter celebrity Jenny Mollen's hilarious memoir,
I Like You Just the Way I Am
. If you join, the publisher will send you a free copy of the book, you'll get to chat with fellow book club members, AND you'll get to meet the author. Exciting, right? This book club does not have any location restrictions as it will be hosted completely online, and is open to anyone who wants to read the book and have fun with us!
Click here to sign up
!
The Rules
Since this is a follower hop, I will have to make following by blog via Bloglovin' a mandatory entry.
For additional entries, you can
(+1)

follow the blog on Twitter (@modishbooks),
(+1)
follow me on Twitter (
@touurnesol
),
(+1)
follow me on Instagram (@xkarielle),
(+2)
follow via email subscription (enter your email in the box in the sidebar, and remember to confirm!),
(+2)
Vote my review of Only with You as helpful on Amazon, and
(+2)
Tweet about the giveaway.
You MUST your Bloglovin' username in the extra info box

in the Rafflecopter form, as well as your email address, account usernames, Twitter handle and/or direct Tweet URLs, should you choose to take advantage of those extra entries. Entries without proper verification info will be considered void. I will be checking!
a Rafflecopter giveaway
As a reminder, this giveaway is open to US residents only, since I will be mailing the prizes out myself. Sorry, everyone else! Please take a look at my sidebar, where I have a list of currently running giveaways that are open worldwide.
I'm not saying this because I'm a completely anal and want to make your life a living hell, but because I've noticed something going on with a lot of follower hops. The point of them is not to temporarily follow that blog and unfollow as soon as the giveaway is over. The point of the follower hops is for the blogs generously offering giveaway prizes to gain more readers and followers—in return, participants receive the opportunity to win great prizes such as books, gift cards, and swag. I'm not just speaking on behalf of myself, because seriously, I'm so grateful for the followship I have (

love every each and one of you!

), but I know for a fact this happens with lots of other blogs as well. Being part of the blogging community, I just want my two cents be heard. If you are so inclined as to read more about how I feel on this subject matter, please refer to this blog post.
The End

Sorry my rant was a little bitchy. I'm not trying to be mean. YOU KNOW I LOVE YOU so don't even go there, darling. And if you're one of those people who are loyal to blogs and never, ever unfollow, you. are. a. treasure. Be sure to enter all of the other giveaways going on for this hop; there are so many great prizes being given away!