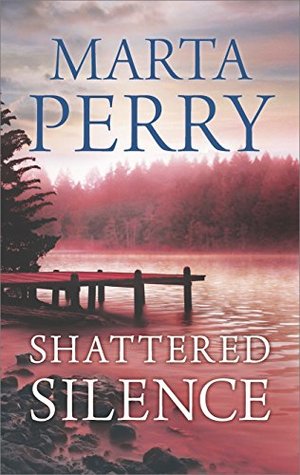 Shattered Silence (Echo Falls #3)
Marta Perry
from
HQN
//
Harlequin
A woman on the run seeks sanctuary in a peaceful Pennsylvania Dutch community—and finds a protector in the most unlikely of men...

One moment Rachel Hartline is secure in her career and community. The next, she's in the wrong place at the wrong time—watching her ex-husband commit a crime that puts her in unfathomable danger. Fear and hurt send her home to an Amish farm and the family she's always trusted. But a private investigator is close behind—and he may be a threat to her in more ways than one...

Cold, calculating Clint Mordan isn't convinced Rachel is as innocent in her ex-husband's schemes as she claims, but when her ex's enemies target Rachel, Clint is driven to keep her safe. Maybe the terror in her beautiful eyes and the target on her back aren't an act. But as his feelings toward her deepen, Clint realizes he's the only one who can keep Rachel alive in a game where only the killer knows the stakes.
The chances of catching her ex-husband at work were slipping away as Rachel Hartline sat in rush hour Philadelphia traffic. She gripped the steering wheel, frowning against the October sun dazzling her windshield, willing the cars to move. Only one last thing remained to be done between her and her ex—for Paul to sign the agreement to put their house on the market. That would end the connection between them.
Would that end the grief and the pain of failure that had dogged her since the divorce? Somehow she doubted it. It would take more than selling the house they'd bought together to do that.
Rachel couldn't help wincing at the thought of strangers walking through the home where she and Paul had started their lives together, commenting about her decorating and her taste. The Craftsman bungalow in West Chester had been the only real home she'd ever known, the only place that had beentruly hers. The prospect of losing it was a stone in her heart. Still, she had no choice. She couldn't afford the payments on a teacher's salary.
Paul had, after much delaying, agreed to meet her after work at his office in Attwood Industrial Designs. But the renovated warehouse that housed the small company was in another of Philadelphia's suburbs, miles from the charter school where she was the kindergarten teacher, and traffic on the Blue Route was going from bad to worse.
She couldn't have gotten away any sooner, not with one of her kindergartners standing there in tears because her mother hadn't come to pick her up. Alissa was already shy and withdrawn, struggling to adjust to a new home and a new school. Rachel couldn't find it in her heart to leave her, even with Lyn Baker, the head teacher and her closest friend, staying as well.
Traffic finally started moving again, and Rachel fought to control her impatience. She'd tried to call Paul from the school to let him know she was running late, but as usual he hadn't answered, so she'd left a message. She wouldn't call from the car. People did, of course, but she would never take the risk of one of her students seeing her doing something dangerous. A teacher had the responsibility to do the right thing.
And if she didn't settle this today…well, she'd just have to hope Paul had waited.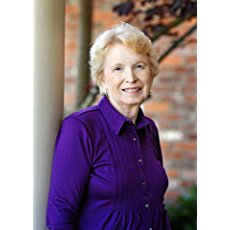 Marta Perry realized she wanted to be a writer at age eight, when she read her first Nancy Drew novel. Most girls reached the end of that book wanting to be Nancy. Marta wanted to be the person who created the story.

The dream lay hidden for years while she pursued other career goals, but eventually it re-surfaced, and she began to write, beginning with short children's stories for Sunday school take-home papers. After seeing hundreds of her short stories published in a variety of magazines, Marta finally started work on the novel she'd always wanted to write. Fifty-some published novels later, she still feels the same excitement when she begins a new book.

Marta lives with her husband in a century-old farmhouse in the Pennsylvania countryside, but spends winters at their vacation home in South Carolina. When she's not writing, she's active in the life of her church and enjoys traveling and spending time with her three children and six beautiful grandchildren.
Giveaway!
Books à la Mode is giving away
a print copy of Shattered Silence
—yay!
To enter, all you have to do is tell me in the comments below:
What is the most quiet or silent thing you've witnessed?
Please make your comment MEANINGFUL. Comments solely consisting of stock responses or irrelevant fluff like "Thanks for the giveaway!" will not be considered for entry. Marta and I really want to hear from you guys! :)
Probably the temples I visited in Vietnam. Most of them were active and you were only allowed to go inside if you wanted to pray. All you could hear was the shuffling of feet on the floor and so much as a giggle or loud cough would earn you dirty looks. I'd never been so afraid to sneeze in my life!
Don't forget the entry eligibility terms and conditions!
Sponsored wholly by the tour publicist and publisher—a huge thank you to TLC Book Tours and HQN Books!
Giveaway ends August 8th at 11.59 PM (your time).
Open to US and Canada readers only—sorry, everyone else! Please check my sidebar for the list of currently running giveaways that are open worldwide. There are plenty to choose from!
Winners have 48 hours to claim their prize once they are chosen, or else their winnings will be forfeited.
Although I do randomly select winners, I am in no way responsible for prizes, nor for shipping and handling.
As a reminder, you do
not
have to follow my blog to enter, though it is always very much appreciated ❤