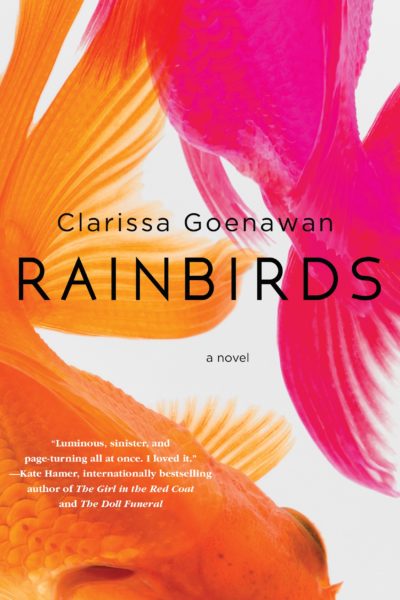 Rainbirds
Clarissa Goenawan
from
Soho Press
Set in an imagined town outside Tokyo, Clarissa Goenawan's dark, spellbinding literary debut follows a young man's path to self-discovery in the wake of his sister's murder.

Ren Ishida has nearly completed his graduate degree at Keio University when he receives news of his sister's violent death. Keiko was stabbed one rainy night on her way home, and there are no leads. Ren heads to Akakawa to conclude his sister's affairs, failing to understand why she chose to abandon the family and Tokyo for this desolate place years ago.

But then Ren is offered Keiko's newly vacant teaching position at a prestigious local cram school and her bizarre former arrangement of free lodging at a wealthy politician's mansion in exchange for reading to the man's ailing wife. He accepts both, abandoning Tokyo and his crumbling relationship there in order to better understand his sister's life and what took place the night of her death.

As Ren comes to know the eccentric local figures, from the enigmatic politician who's boarding him to his fellow teachers and a rebellious, captivating young female student, he delves into his shared childhood with Keiko and what followed. Haunted in his dreams by a young girl who is desperately trying to tell him something, Ren realizes that Keiko Ishida kept many secrets, even from him.

Lessons Learnt After Publishing My First Novel
In October 2012, I quit my banking job. I was pregnant with my second child and having terrible morning sickness. But there was another reason.
I wanted to give myself a year to chase after my childhood dream. As long as I can remember, I always wanted to be a writer. I was under no illusion that it was going to be easy, but I needed to try at least once.
It took me about five years to achieve my dream.
Rainbirds
, my debut novel, was published on March 6th. And here are some of the lessons I've learned along the way:
Writing a novel is a marathon, not a sprint
A cross-several-countries-kind-of-marathon that stretches for years.
I was naïve to think a year would be enough to write a book. I spent two years to write Rainbirds, a year plus to get an agent and a publisher, and two years for the publishing process. And I was told that mine was fast!
You'll need your tribe and a writing mentor
Because writing a novel is such a long and arduous journey, you'll need all the support you can possibly have. Get to know other writers who are going through the same thing as you. Cheer and help each other, especially during the toughest time when queries get rejected or worse, ignored. Writing groups, pitch contests, and writing competitions are great places to find like-minded people.
Get to know someone who've gone through the same thing as you and have gone further away on this road. Look for writers whose works and personalities you admire. You'll be surprised how generous the writing community is.
I've been a mentee under WoMentoring Project and I'm a #PitchWars mentor. Both programs are free for eligible writers. If you think you might benefit from mentorship, I would definitely encourage you to apply. Mentors often go above and beyond helping you polishing your manuscripts.
There is an element of luck.
I've had the honor of reading quite a number of unpublished manuscripts. Some belonged to writing friends, and others I encountered while doing my #PitchWars selection. A few of the manuscripts are outstanding, but the writers are still unagented or unpublished. But these are great novels! What is happening?
Let's not gloss over the fact. A manuscript needs to land at the right place and at the right time.
The hard work will pay off.
Yes, I did say that there is an element of luck, but luck favors those who work hard. And you only need one yes (Okay, maybe two—one from the agent, and another one from the publisher). That yes might not come as fast as you thought it would be. But remember this: as long as you continue pursuing your dream, one day you'll get there.
Never compare yourself with others.
Don't compare yourself with others. There is always someone who will seem to do better than you. Comparing yourself to them will only lead to despair. Everyone's journey is different. Make your own path.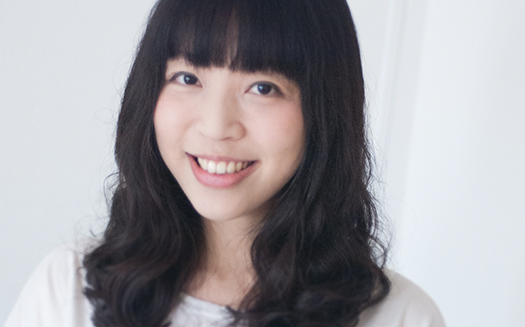 Clarissa Goenawan is an Indonesian-born Singaporean writer.

Her debut novel, Rainbirds, is the winner of the 2015 Bath Novel Award. Her short stories have won several awards and been published in various literary magazines and anthologies in Singapore, Australia, the UK, and the US.

She loves rainy days, pretty books, and hot green tea.
Giveaway!
Books à la Mode is giving away
one print copy of Rainbirds
—winner's choice! Yay!!
To enter, all you have to do is tell me in the comments below:
What is your favorite type of bird?
Please make your comment MEANINGFUL. Comments solely consisting of stock responses or irrelevant fluff like "Thanks for the giveaway!" will not be considered for entry. Clarissa and I really want to hear from you guys! :)
I think bullfinches are so cute! I'm no bird expert, but I like the cuddly looking ones lol
Don't forget the entry eligibility terms and conditions!
Sponsored wholly by the tour publicist and publisher—a huge thank you to the lovely folks at TLC Book Tours and Soho Press!
Giveaway ends March 27th at 11.59 PM (your time).
Open to US residents only—sorry, everyone else! Please check my sidebar for a list of currently running giveaways that are open worldwide. There are plenty to choose from!
Winners have 48 hours to claim their prize once they are chosen, or else their winnings will be forfeited.
Although I do randomly select winners, I am in no way responsible for prizes, nor for shipping and handling.
As a reminder, you do
not
have to follow my blog to enter, though it is always very much appreciated ❤