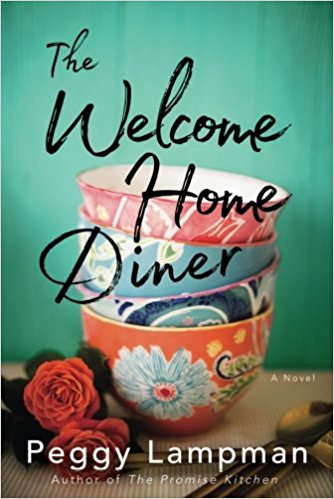 The Welcome Home Diner
Peggy Lampman
from
Lake Union
//
Amazon
Betting on the city of Detroit's eventual comeback, cousins Addie and Samantha decide to risk it all on an affordable new house and a culinary career that starts with renovating a vintage diner in a depressed area of town. There's just one little snag in their vision.

Angus, a weary, beloved local, is strongly opposed to his neighborhood's gentrification—and his concerns reflect the suspicion of the community. Shocked by their reception, Addie and Samantha begin to have second thoughts.

As the long hours, problematic love interests, and underhanded pressures mount, the two women find themselves increasingly at odds, and soon their problems threaten everything they've worked for. If they are going to realize their dreams, Addie and Samantha must focus on rebuilding their relationship. But will the neighborhood open their hearts to welcome them home?
The First Sentences of The Welcome Home Diner
If you're the last person to leave Detroit, don't forget to turn off the lights.
So reads the first sentence of
The Welcome Home Diner
, indicating the setting that's known to many as Motown, and to locals simply "The D".
Why Detroit? When discussing ideas for my second book to my editor, I first posited the idea of me writing a food-centric, piece of grit-fic set in post-Katrina New Orleans.
"New Orleans has been done to death," she replied.
I thought a minute. My son had recently married a woman—Lucy—who'd just opened a diner in Detroit, located thirty minutes away from my town of Ann Arbor.
"What do you think about a book set in Detroit?" My editor loved the idea—a city in the midst of reinvention—as did Lucy. Even better, the book gave me an excuse to be more apart of her life.
The following year found me hanging out at her diner. I got to know the neighborhood and put faces on the folks whose issues are written about in the news. I also drew on my own experiences owning a specialty food shop in Ann Arbor for twenty years.
For this book, as well as my debut novel,
The Promise Kitchen
, my methodology began with my camera. A visual person, I took dozens of photographs that captured an image and an emotion that I later channeled into words. I made a small collage for you to demonstrate; each of these pictures encouraged a character or scene.
I refer to my novels as food-centric, grit-lit. Creating a cast to populate a story is one of the great, cathartic joys of writing. Of particular pleasure to me is developing flawed characters—living in and reconciling with—the shadows cast by their equally flawed parents. That said, there's also lots of humor and romance :) I hope you find
The Welcome Home Diner
to be an enjoyable read!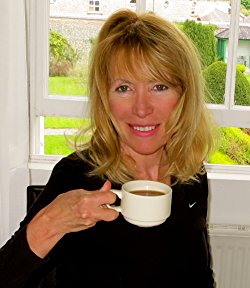 Peggy Lampman's passion is writing novels, which use food-centric and romantic themes as a means for breaking down familial and cultural barriers. She grew up in Alabama and planted roots in her college town of Ann Arbor, Michigan where she owned a specialty food store and wrote a food column. She loves trotting the globe with her husband and two adult children while blogging about scratch-made folks and their feasts.

After earning a bachelor's degree in communications, summa cum laude, from the University of Michigan, she moved to New York City, where she worked as a copywriter and photographer for a public relations firm. After moving back to Ann Arbor, her college town, she opened a specialty foods store, the Back Alley Gourmet. Years later, Peggy sold the store and started writing a weekly food column for the Ann Arbor News and MLive.
She is married, has two children, and divides her time between Alabama and Michigan.
Giveaway!
Books à la Mode is giving away
one print copy of The Welcome Home Diner
—yay!!
To enter, all you have to do is answer Peggy's question in the comments below:
Do you have a photograph that tells a story? It could be a friend, family member, pet or landscape—tell us about it!
Please make your comment MEANINGFUL. Comments solely consisting of stock responses or irrelevant fluff like "Thanks for the giveaway!" will not be considered for entry. Peggy and I really want to hear from you guys! :)
Don't forget the entry eligibility terms and conditions!
Sponsored wholly by the tour publicist and publisher—a huge thank you to the lovely folks at TLC Book Tours and Lake Union!
Giveaway ends November 1st at 11.59 PM (your time).
Open to US and Canada residents only. Sorry, everyone else! Please check my sidebar for a list of currently running giveaways that are open worldwide. There are plenty to choose from!
Winners have 48 hours to claim their prize once they are chosen, or else their winnings will be forfeited.
Although I do randomly select winners, I am in no way responsible for prizes, nor for shipping and handling.
As a reminder, you do
not
have to follow my blog to enter, though it is always very much appreciated ❤