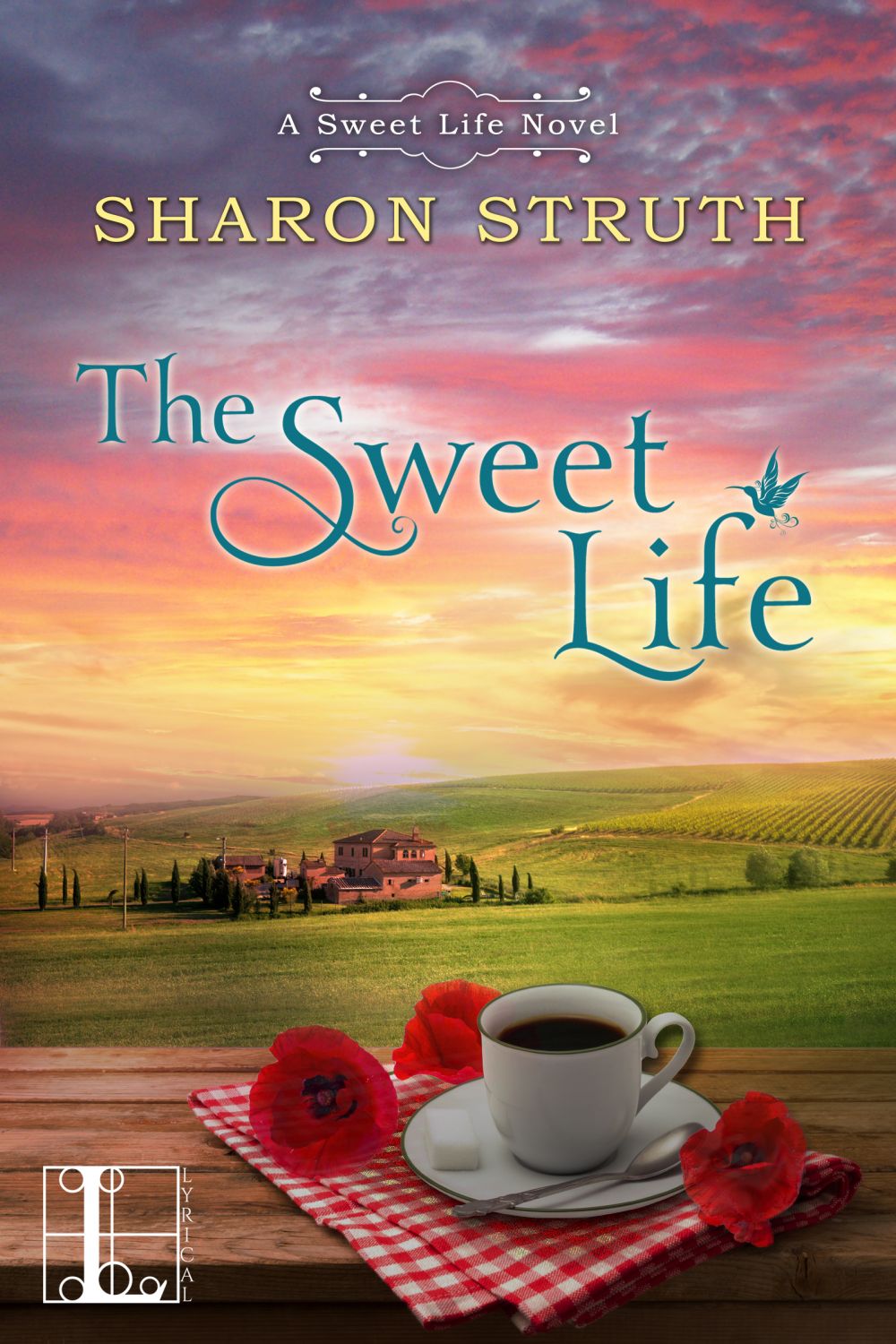 The Sweet Life
Sharon Struth
from
Lyrical Press
//
Kensington Books
In Italy, the best attractions are always off the beaten path...

Mamie Weber doesn't know why she survived that terrible car accident five years ago. Physically, she has only a slight reminder—but emotionally, the pain is still fresh. Deep down she knows her husband would have wanted her to embrace life again. Now she has an opportunity to do just that, spending two weeks in Tuscany reviewing a tour company for her employer's popular travel guide series. The warmth of the sun, the centuries-old art, a villa on the Umbrian border—it could be just the adventure she needs.

But with adventure comes the unexpected... like discovering that her entire tour group is made up of aging ex-hippies reminiscing about their Woodstock days. Or finding herself drawn to the guide, Julian, who is secretly haunted by a tragedy of his own, and seems to disapprove any time she tries something remotely risky—like an impromptu scooter ride with a local man.

As they explore the hilltop towns of Tuscany, Mamie knows that when this blissful excursion is over, she'll have to return to reality. But when you let yourself wander, life can take some interesting detours.
Top 5 Reasons I Set The Sweet Life in Tuscany, Italy
"You may have the universe if I may have Italy." – Giuseppe Verdi
I'm inclined to agree with the Italian composer. Writers may choose from a universe of settings in their novels, but an intimate week in Tuscany made me a fan for life. Here are five reasons why I chose to set
The Sweet Life
there:
Each hilltop town has its own character.
Nobody has ever left Tuscany and said, "Seen one Tuscan village, seen them all." Each community has a flavor all its own, making it a rich setting for any author. Like the tiny hamlet of Monteriggioni, tucked inside a fortified city wall that has kept the town with a "stepped-back-in-time" feel. Or a personal favorite is Siena, where red brick roads take you from narrow alleyways to Il Campo—the main town square—where both tourist and locals partake in evening strolls. Then there's Lucca, surrounded by a moat and upper level city walls, once meant to protect the treasured city are now for bike riding and strolling, and town center is a Roman amphitheater filled with layers of history.
Each of these unfolds in The Sweet Life like a secondary character, subtly guiding the main characters through their lives and troubles.
Tuscany's cuisine is the breath of life.
Wines, pecorino cheese, olive oils, breads, and local hospitality. Pure ingredients that never tasted so fresh. You'll find it everywhere you go in Italy. In a novel, there's no better place to taste your way through. In fact, some early readers of The Sweet Life had to make pasta for dinner after reading the book.
My most memorable meal was Tuscan Bread Soup, Pappa al Pomodoro. Pungent garlic, flavorful basil leaves soaked in sweet tomato juices, all surrounding thick chunks of hearty bread. Simple. Nourishing. Unforgettable.
Renaissance art.
The first time I visited Italy, some part of me finally understood this era of art. Why it was painted in that time period and why it so perfectly represented this gorgeous country. In The Sweet Life, one chapter features Michelangelo's statue of David, located in the Accademia Gallery. The sculpture is a powerful piece of work and small details about the artist's choices should not be overlooked. I sure didn't, because they played well with my character Julian Gregory's struggles in the story.
The towers and views.
Many powerful towers watch over the medieval town of this region, but some of them can be fatigue-inducing. The Torre del Mangia in Sienna's main square has 400 steps. Besides working off some gelato calories, these are worth the effort because the views are everything you visit Italy for. A reason to include them in fiction... towers can give a character a few they wouldn't normally see. (hint-hint. Yes, there is some tower climbing in The Sweet Life.)
The Italian people.
Italians are delightful. They are unhurried, friendly, and seem to know what's important in life. Like a good conversation. A good meal. Or getting to know a stranger. In The Sweet Life there are several fictional Italians, and a few stemmed from those I'd met in my journeys. The faces of people I'll never forget.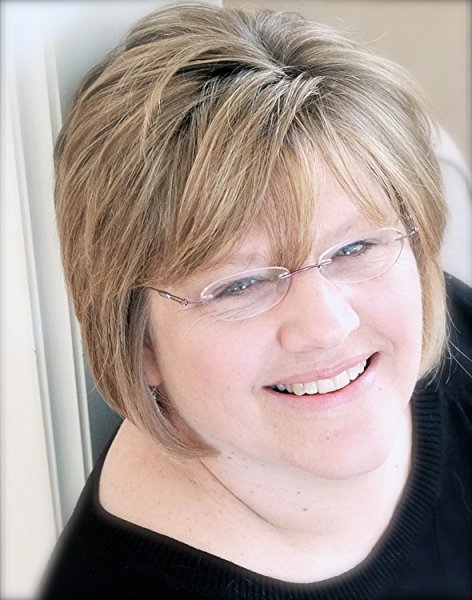 Sharon Struth believes you're never too old to pursue a dream. The Hourglass, her debut novel, was a finalist in the National Readers' Choice Awards for Best First Book, and her Blue Moon Lake novels include the bestseller, Share the Moon.

When she's not working, she and her husband happily sip their way through the scenic towns of the Connecticut Wine Trail, travel the world, and enjoy spending time with their precious pets and two grown daughters.

She writes from the friendliest place she's ever lived, Bethel, Connecticut.
Giveaway!
Books à la Mode is giving away
one $10 gift card to Amazon or Barnes & Noble US
—winner's choice! Yay!!
To enter, all you have to do is tell me in the comments below:
If you could set your story world in any location, where would you choose?
Please make your comment MEANINGFUL. Comments solely consisting of stock responses or irrelevant fluff like "Thanks for the giveaway!" will not be considered for entry. Sharon and I really want to hear from you guys! :)
Don't forget the entry eligibility terms and conditions!
Sponsored wholly by the tour publicist and author—a huge thank you to the lovely folks at TLC Book Tours and Sharon Struth!
Giveaway ends October 17th at 11.59 PM (your time).
Open internationally, provided you have a verifiable email and can redeem an Amazon US or B&N US gift card. If you cannot redeem a US gift card in your country, please do not enter—sorry! Please check my sidebar for a list of currently running giveaways that are open worldwide. There are plenty to choose from!
Winners have 48 hours to claim their prize once they are chosen, or else their winnings will be forfeited.
Although I do randomly select winners, I am in no way responsible for prizes, nor for shipping and handling.
As a reminder, you do
not
have to follow my blog to enter, though it is always very much appreciated ❤