Finding Our Forever (Silver Springs #1)
Brenda Novak
New York Times bestselling author Brenda Novak welcomes readers to the town of Silver Springs, where surprises wait around every corner!

The search for her birth mother brought Cora Kelly to the New Horizons Boys Ranch. Getting a job there was easy enough, but confiding in Aiyana, the ranch's owner, that she's really her daughter? Cora's not sure she can do that, not unless she's confident the news will be welcomed. And once she gets to know Elijah Turner—Aiyana's adopted son and ranch manager—that decision becomes even more difficult.

Although Elijah can't deny his deep attraction to Cora, he's always struggled with trust. Anyone with his past would, and there's something about the ranch's newest employee that isn't exactly as it seems. But if the feelings she awakes in his guarded heart are any indication, she might be just what he's long been waiting for.
On Writing About the Damaged Romance Hero
I once received a note from an editor who was working on a short story I contributed to
Love Is Murder
. I'm going from memory so I'm paraphrasing, but it said something like, "Only you could take a damaged individual like Rex and turn him into such a great hero."
I had to smile at that, probably because I love stories where all is not as it seems. I also love to redeem characters who have made mistakes (thanks to the way they were raised or other setbacks) but have good hearts when it comes right down to it. Seeing such "every day" folk overcome tremendous challenges and find happiness is hopeful to me. It shows that anyone can turn his or her life around. And I don't think I'm alone in my tendency to root for the underdog. Most people enjoy a good "come from behind" win. So I guess that's where the idea for my new Silver Springs series originated. I wanted to create a series peopled with folks who weren't perfect—or even close—and watch them learn, grow and figure out how to heal and find the kind of love that can make a person whole.
The town in this new series is different from my previous series called Whiskey Creek. Whiskey Creek was modeled after the small Gold Country towns not far from where I live in Sacramento (Northern California). Silver Springs is also in California, but it's down south, based on towns like Ojai. Although small and insular, artsy and picturesque, Silver Springs is not too far outside the sprawling metropolis of LA, which tends to influence even country life now and then.
In Silver Springs, the town isn't the only thing that connects the stories. New Horizons Boys Ranch, located on the outskirts, is also a common thread (if you're not familiar, a boys ranch is essentially a boarding school for troubled teens). Thanks to her own past and the secrets she carries, Aiyana Turner, the founder of New Horizons, is driven to do everything she can to heal the lost and broken boys who fall within her sphere of influence. She's even adopted eight of them—eight boys with very difficult pasts who have become grown men. Elijah, the hero of
Finding our Forever
, is the oldest. Although he's now an adult and in charge of his own life—as well as the school, in many ways, since he helps administrate it—he still struggles with the long shadow of the way he was treated as a child. That makes him rather remote and difficult to reach; it also makes him hesitant to trust people. That's exactly the kind of hero I love to save :) And Cora Kelly, the heroine of the story, is the perfect match for Eli—except that she's harboring a secret, which probably isn't the best way to go about rebuilding Eli's trust.
I hope you'll enjoy reading about these two characters and how their love eventually overcomes all obstacles. To me, the conflict in a romance is the most interesting part, since we already know (from the conventions of the genre) that the couple will have a happily-ever-after.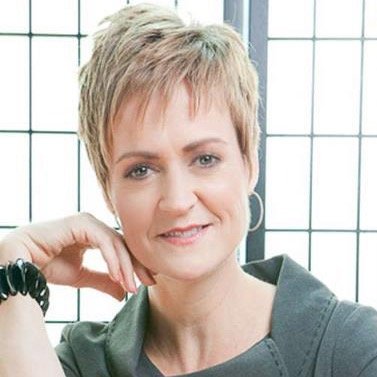 "When I first got the idea to become a novelist, it took me five years to teach myself the craft and finish my first book," Brenda admits. "I learned how to write by reading what others have written. The best advice for any would-be author: read, read, read..."

Brenda sold her first book, and the rest is history. Many of her novels have won or placed in contests such as the National Reader's Choice, the Bookseller's Best, the Write Touch, the Award of Excellence and the Beacon Award for Published Authors.

Brenda and her husband, Ted, live in Sacramento and are the proud parents of five children—three girls and two boys. She juggles her writing career with her children's softball and soccer games, field trips, carpool runs and homework sessions.

When she's not spending time with her family or writing, Brenda is usually working on her annual fundraiser for diabetes research—an online auction held at her website May 1st-31st. Her youngest son, Thad, has diabetes, and Brenda is determined to help him and others like him. She also enjoys traveling, watching sporting events and biking–she rides an amazing 20 miles every day!
Website | Fan Club | Facebook | Twitter | Goodreads | Follow the Tour!
Giveaway!
Books à la Mode is giving away
one print copy of Finding Our Forever
—yay!!
To enter, all you have to do is answer Sally's question in the comments below:
So what about you? Do you like reading about injured heroes who finally find what they've been missing and get exactly what they need? What's your favorite kind of hero?
Please make your comment MEANINGFUL. Comments solely consisting of stock responses or irrelevant fluff like "Thanks for the giveaway!" will not be considered for entry. Brenda and I really want to hear from you guys! :)
Don't forget the entry eligibility terms and conditions!
Sponsored wholly by the tour publicist and publisher—a huge thank you to the lovely folks at TLC Book Tours and Harlequin Books!
Giveaway ends April 10th at 11.59 PM (your time).
Open to US and Canada residents only. Sorry, everyone else! Please check my sidebar for a list of currently running giveaways that are open worldwide. There are plenty to choose from!
Winners have 48 hours to claim their prize once they are chosen, or else their winnings will be forfeited.
Although I do randomly select winners, I am in no way responsible for prizes, nor for shipping and handling.
As a reminder, you do
not
have to follow my blog to enter, though it is always very much appreciated ❤