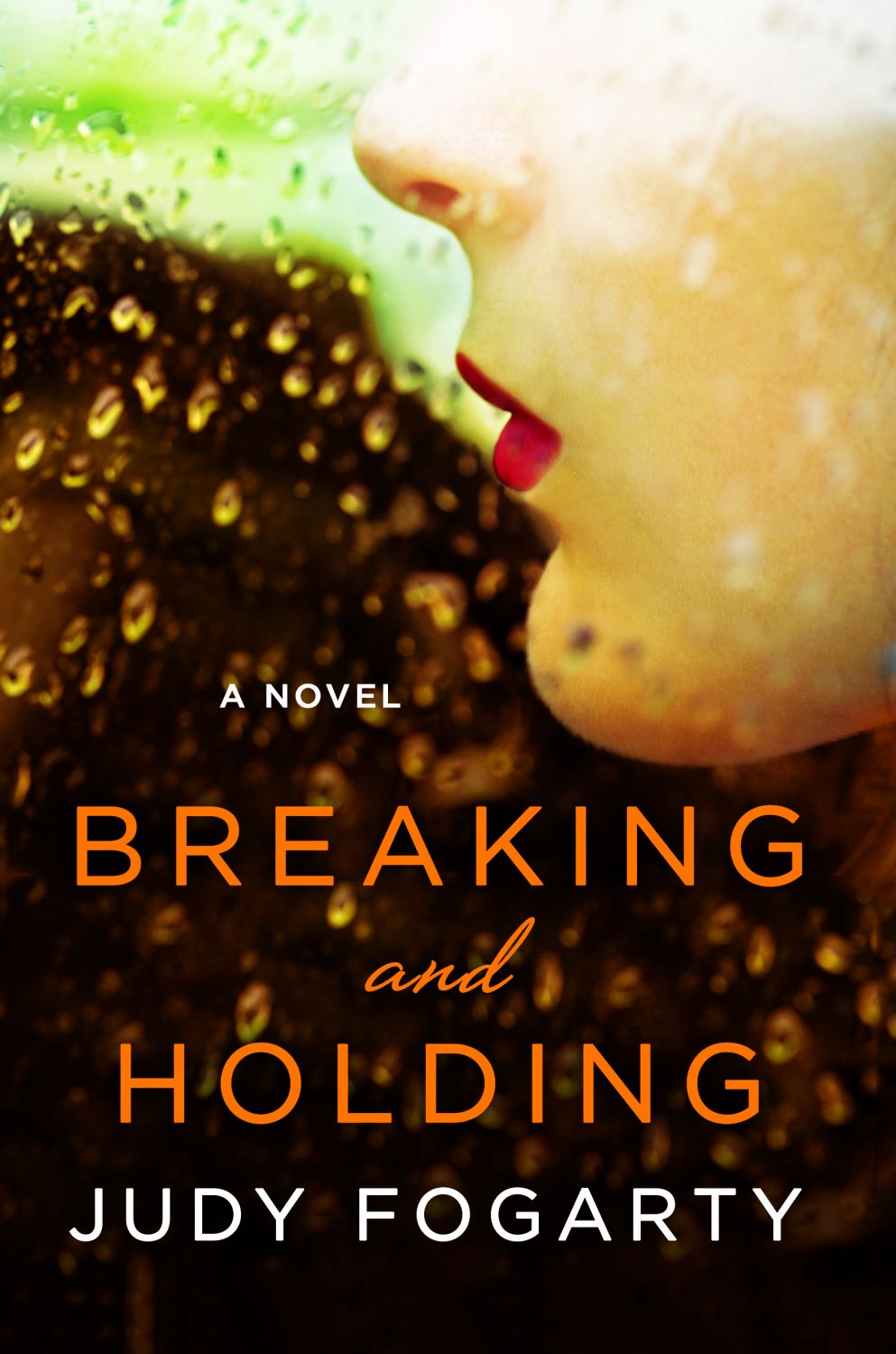 Breaking and Holding
Judy Fogarty
For Patricia Curren, the summer of 1978 begins with a devastating discovery: an unfamiliar black pearl button in the bed she shares with her controlling husband, Jack. Seeking the courage to end her desolate marriage, Patricia spends a quiet summer alone on beautiful Kiawah Island. But when she meets Terry Sloan, a collegiate tennis player trying to go pro, their physical attraction sparks a slow burn toward obsession.

Once Patricia and Terry share closely guarded secrets from their pasts, they want more than a summer together. But their love soon fractures, as a potential sponsor takes an unusually keen interest in Terry—both on court and off. And when single, career-driven Lynn Hewitt arrives, other secrets must surface, including the one Patricia has kept from Terry all summer.

An intimate portrait of the folly of the human heart, Breaking and Holding explores buried truths that are startlingly unveiled. What's left in their wake has the power not only to shatter lives... but to redeem them.
Fun Facts About Breaking and Holding
The novel was 30-plus years in the making. I didn't work on Breaking and Holding nonstop for three decades. But in the days when cut and paste meant scissors and tape, an early version of the novel made the rounds in New York and garnered encouraging rejections from major houses (Judy Fogarty is clearly a wonderful writer, BUT...). When my agent finally sent the manuscript back to me, I sent it to my attic. It slept there, untouched and yellowing, until 2009 when, on a whim, I read it again. I found it painfully young, especially as aging Patricia pondered her mortality on her milestone 25th birthday. I winced and cringed, chapter after chapter, but occasionally stumbled into a scene and thought, Oooooh, that's good. I decided to take two months, tweak the novel with the perspective I'd gained over the years, and try again. Tweaking became overhauling. Two months became seven years. 500 pages became 350. Countless literary agents said no. One—all it takes—said yes and quickly sold Breaking and Holding for publication. While I would never say, "Work hard and all your dreams will come true," I will say, based on my experience, "Work hard, and hmmm, you never know."
I tried rewriting the story in present-day but had to return to the original 1978 setting. I realized I wanted to give women of my generation a nostalgic look back at the late 70s and early 80s and introduce the era to younger generations too. I wanted the fun of its pop culture, music and fashion. To keep my characters believable, I needed the navel-gazing of the Me-Decade, the "If it feels good, do it" philosophy. The story also needed the stifling disillusionment that settled in after Watergate and Vietnam and hung around like a 95-degree day with a heat index of 110. Importantly, I wanted to touch on women's issues of the 70s too: self-actualization, equal pay, and career versus home. Though they are sadly still with us today, they were fresh challenges then. Finally, I wanted to touch on technology—or its absence. In present-day, my story's climax would be easily prevented by a cell phone call or text message. Today, Google would change its aftermath. There is never a good time to let someone you love walk out of your life, but in 1978, when it was easy to hide or be lost, the consequences were often irreversible.
Breaking and Holding has been dubbed "The Great Gatsby meets Madmen." First-time novelists know better than to mention their work along with that of literary giants like F. Scott Fitzgerald. But others have pointed out that Breaking and Holding has a Gatsby-esque element and begins where Madmen ended—with two women forging successful careers in the workplace, one of them in advertising. Both Fitzgerald's novel and mine are stories of obsessive love and betrayal. Both unfold in eras of social upheaval and changing moral values—Gatsby in the 1920s, Breaking and Holding in the 1970s. Like Nick Carraway in Gatsby, my character Lynn Hewitt is a first-person narrator, trapped in the middle of an imploding triangle and trying to protect people she loves. For me, Lynn's voice gives the novel its edge.
You do not want to watch a professional tennis match with me. Tennis is an extended metaphor throughout Breaking and Holding, and while readers don't have to understand tennis to enjoy the novel—I promise!—they may correctly sense that I am weak-in-the-knees in love with the sport. Oddly, I have never even held a racket, but I have been known to shout "Oh, what a shot!" so exuberantly in the stands that nearby children were startled and burst into tears. (I am so sorry!) For me, the sport is irresistible, and with words like love, fault, double fault, serve, return, break and hold, the language of tennis didn't beg for a story; it demanded one.
Breaking and Holding was the only novel selected for the exclusive Players' Lounge at the 2016 U.S. Open. At tennis tournaments, even without rain delays or unexpectedly long matches, players spend a lot of time in the private Players' Lounge waiting for their turn on court. At this year's prestigious U.S. Open in New York, one of only four grand slam tournaments, they were treated to the usual array of magazines, and national and international newspapers, as well as copies of Breaking and Holding. As an author and tennis fan, I was thrilled to have my novel selected and still have fun imagining Serena, Venus, Rafa, Roger and others enjoying the read.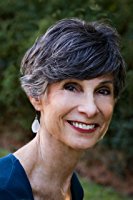 SJudy Fogarty lives, writes, reads, and runs on the historic Isle of Hope, in her native Savannah, Georgia. She holds a Master of Music degree from the University of Illinois and has served as Director of Marketing for private golf and tennis communities in the Savannah/Hilton Head area, including The Landings on Skidaway Island, Berkeley Hall, and Callawassie Island. She is a devoted (even rowdy) tennis fan as anyone who has ever had the pleasure (or displeasure) of watching a match with her will attest.
Breaking and Holding is her debut novel. She is happily at work on her second, and as always, enjoys the invaluable support of her husband, Mike, and children, Colin and Sara Jane.
Giveaway!
Books à la Mode is giving away
one print copy of Breaking and Holding
—yay!!
To enter, all you have to do is answer Judy's question in the comments below:
My road to publication was difficult but rewarding. What dear-to-your-heart project have you undertaken in spite of tough odds?
Please make your comment MEANINGFUL. Comments solely consisting of stock responses or irrelevant fluff like "Thanks for the giveaway!" will not be considered for entry. Judy and I really want to hear from you guys! :)
Don't forget the entry eligibility terms and conditions!
Sponsored wholly by the tour publicist and publisher—a huge thank you to the lovely folks at TLC Book Tours and Lake Union Publishing!
Giveaway ends March 20th at 11.59 PM (your time).
Open to US and Canada residents only. Sorry, everyone else! Please check my sidebar for a list of currently running giveaways that are open worldwide. There are plenty to choose from!
Winners have 48 hours to claim their prize once they are chosen, or else their winnings will be forfeited.
Although I do randomly select winners, I am in no way responsible for prizes, nor for shipping and handling.
As a reminder, you do
not
have to follow my blog to enter, though it is always very much appreciated and I'd love you forever if you did ❤