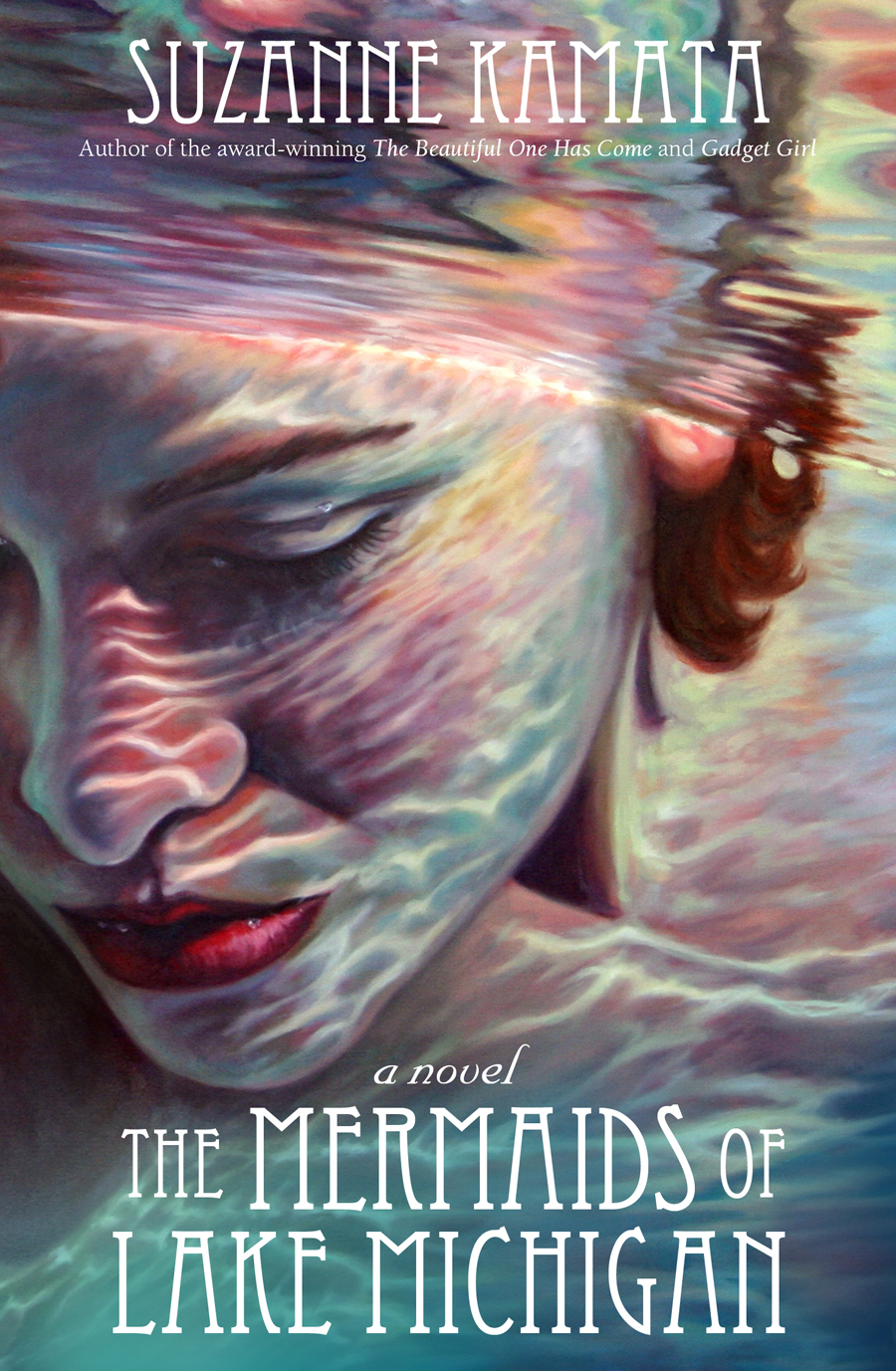 The Mermaids of Lake Michigan
Suzanne Kamata
Elise Faulkner is more at home in the waters of her beloved Lake Michigan than on land where her beauty queen mom is always on her back about her lack of a social life; her sister is dating the boy of her dreams; her favorite penpal–the one who wrote about mermaids in Ghana–has gotten married and ended their correspondence; and no one's allowed to talk about her glamorous great-grandmother, the deep-sea wreck diver. Elise is biding her time with books until she can flee.

But then crazy Chiara Hanover pops into her life, as does Miguel, a mysterious carnival worker whose dark future has been predicted by a gypsy.
Odes to Places I Love Through My Writing
Before I came to Japan to teach English "for one year," before I met and married a native son and settled here with my family, I lived in South Carolina, land of Palmettos and peaches, alligators and Gullah women selling handmade baskets at the side of the road, hurricanes and pampas grass and hush puppies. I've written about South Carolina, too, especially in my most recent novel,
Screaming Divas
, which is about an all-girl punk rock band in 1980s underground Columbia. These girls attend art shows in abandoned warehouses and dance in clubs with graffitied walls. Wanna-be punks with Southern accents, they eat plates of grits at 2am in a café, across the street from the, capitol building pocked with Union bullets.
Before South Carolina, I lived in Michigan. I was born and raised in Grand Haven, a small town known for its sand dunes, the red lighthouse at the end of the pier, the annual Coast Guard Festival, and what was once heralded as the world's largest musical fountain. As a teenager, I didn't appreciate the magic of the place, but once I'd left, I realized that a piece of my heart was still there.
The stories that I tell are odes to the places I love; writing is revisiting. Out of homesickness, I've found ways to link Japan and Michigan and South Carolina in my writing. For my newest novel,
The Mermaids of Lake Michigan
, originally, I wanted to take the material at hand—my bland Midwestern upbringing—and turn it into something magical. By the time I was in high school, I couldn't wait to get out of there. I had plans to move to New York City and become a writer, or at least travel around the world gathering material. One of my teachers told us that one day we would realize what a great place we lived in. I didn't believe him then, but after I'd left, I did start to feel nostalgic for everything I'd left behind.
In another small town in Japan, I started to write a story about Elise, a girl from Grand Haven, who believed in magic and mermaids. While on foreign study in France, I became fascinated with the Romany women who tried to read my palm in front of the train station in Avignon, and the communities of Romany in Camargue. Later, I was excited to read about female wreck divers on the Great Lakes, so I found a way to incorporate one into the story. Elise also takes a trip to South Carolina, too, and meets a couple of the characters who appear in
Screaming Divas
.
I hope readers will enjoy visiting these places as much as I have enjoyed revisiting them.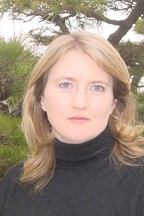 Suzanne Kamata was born and raised in Grand Haven, Michigan. She is most recently from Lexington, South Carolina, and now lives in Tokushima Prefecture, Japan with her husband and two children.

Her short stories, essays, articles and book reviews have appeared in over 100 publications including Real Simple, Brain, Child, Crab Orchard Review, and The Japan Times. Her work has been nominated for the Pushcart Prize five times, and received a Special Mention in 2006. She is also a two-time winner of the All Nippon Airways/ Wingspan Fiction Contest, winner of the Paris Book Festival Award, and winner of the Half the World Global Literati Award for the novel.
Giveaway!
Books à la Mode is giving away
one print copy of The Mermaids of Lake Michigan
—yay!!
To enter, all you have to do is answer Suzanne's question in the comments below:
What place have you most enjoyed visiting (or revisiting) in books?
Please make your comment MEANINGFUL. Comments solely consisting of stock responses or irrelevant fluff like "Thanks for the giveaway!" will not be considered for entry. Suzanne and I really want to hear from you guys! :)
Don't forget the entry eligibility terms and conditions!
Sponsored wholly by the tour publicist and publisher—a huge thank you to the lovely folks at TLC Book Tours and Lake Union Publishing!
Giveaway ends March 18th at 11.59 PM (your time).
Open to US and Canada residents only. Sorry, everyone else! Please check my sidebar for a list of currently running giveaways that are open worldwide. There are plenty to choose from!
Winners have 48 hours to claim their prize once they are chosen, or else their winnings will be forfeited.
Although I do randomly select winners, I am in no way responsible for prizes, nor for shipping and handling.
As a reminder, you do
not
have to follow my blog to enter, though it is always very much appreciated ❤