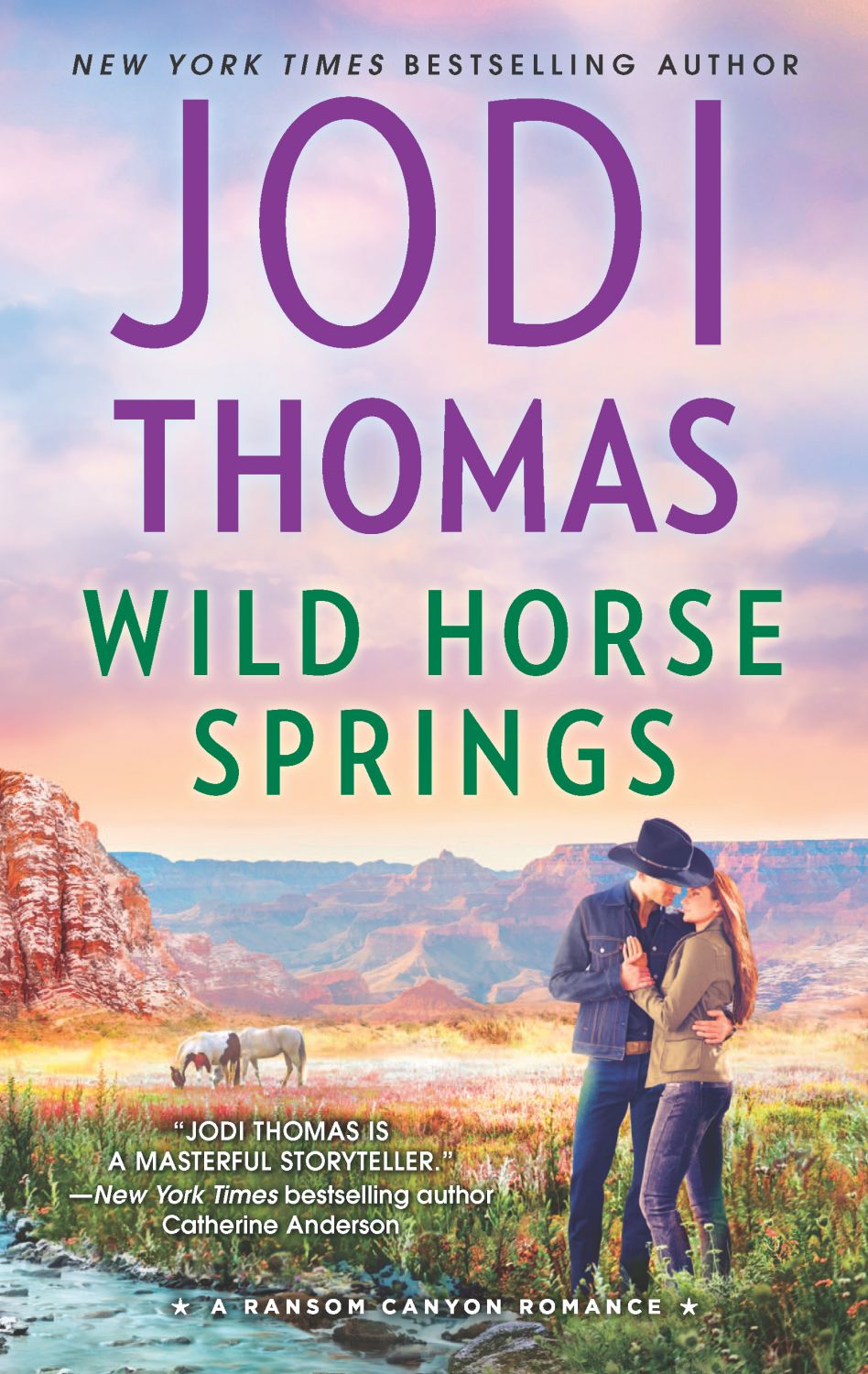 Wild Horse Springs (Ransom Canyon #5)
Jodi Thomas
In the heart of Ransom Canyon, sometimes the right match for a lonely soul is the one you least expect.

Dan Brigman may not lead the most exciting life, but he's proud of what he's achieved: he's a respected lawman, and he's raised a bright, talented daughter on his own. But finding a lone, sparkly blue boot in the middle of a deserted highway gets him thinking maybe the cowgirl who lost it is exactly the shake-up he needs.

After losing her baby girl, Brandi Malone felt like her soul died along with her daughter. Now singing in small-town bars to make ends meet, she's fine being a drifter—until a handsome sheriff makes her believe that parking her boots under his bed is a better option.

College grad Lauren Brigman has just struck out on her own in downtown Dallas when a troubling phone call leads her back home to Crossroads. Her hometown represents her family, friends and deepest hopes, but also her first love, Lucas Reyes. Will Lauren's homecoming be another heartbreak, or a second chance for her and Lucas?
Brandi Malone watched a sheriff walk into the No­where Club as she worked in the shadows of the small stage. The place wouldn't be open for hours. She'd planned to rehearse for a while, but now she couldn't do that until the sheriff left. Somehow hav­ing someone watch her work out the kinks in her performance seemed like singing to a voyeur.
She liked this time of day in the bar when all was quiet and the air felt almost clean.
Growing up in a big family was noisy, and living close to them as an adult always made her feel like she was being watched. Her two brothers' and sis­ter's families had settled within sight of the house they grew up in. But even when Brandi had moved back in her twenties, Malone Valley wasn't where she'd wanted to be, and when she'd left the second time, she'd sworn, as she had once before, that she'd never return.
The road had been her home for fourteen months. Brandi didn't have a house, an address, or anyone to report in to, and that was just fine with her.
Gig after gig on the road was her living room, and at night she stepped out onto her front porch, which was her stage. Brandi Malone was butterfly free and wanted it that way.
She stood perfectly still, no more than a shadow, and waited for the man in uniform to vanish from her world.
The sheriff disappeared down the hallway to the owner's office. She wasn't curious. Her job was to be onstage for three sets a night. That was all. This was a bar; of course lawmen would drop by now and then. The sheriff was probably only checking the new li­quor license, same as another sheriff did last week, or maybe he was looking for an outlaw, though this place didn't seem much like an outlaw bar.
She moved the mic closer to the piano, where she'd lined up her songs for tonight. Though she knew them all by heart, she always kept the sheet music close, just in case her mind wandered.
Brandi didn't worry about much, not where she lived or what she ate, or even what town she was in, but she wanted every performance to be perfect. It had to be. It was all she had left that mattered in her world.
Maybe she wanted, if only for a few minutes, for all those who were sober enough to listen, to for­get about their problems and just enjoy. She wanted them to step into the music and dance on the saw­dust floor or in their minds. That's what she did. For a few hours, if her songs were just right, she forgot all about the cavernous hole in her heart and swayed to the music. Her thoughts would slow to match the beat those nights, and for a short time she'd drift. She'd breathe deeply and almost believe life was worth living.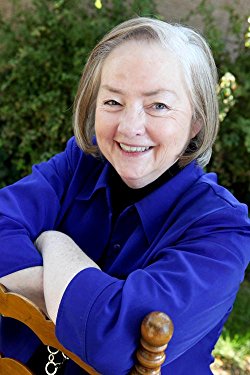 A fifth generation Texan, New York Times bestselling author Jodi Thomas chooses to set the majority of her novels in her home state.

 With a degree in Family Studies, Thomas is a marriage and family counselor by education, a background that enables her to write about family dynamics. Honored in 2002 as a Distinguished Alumni by Texas Tech University in Lubbock, Thomas enjoys interacting with students on the West Texas A & M University campus, where she currently serves as Writer In Residence. ​

When not working on a novel or inspiring students to pursue a writing career, Thomas enjoys traveling with her husband, Tom, renovating a historic home they bought in Amarillo, and "checking up" on their two grown sons.
Giveaway!
Books à la Mode is giving away
one print copy of Wild Horse Springs
—yay!
To enter, all you have to do is tell me in the comments below:
What is your favorite color, and what is its significance to you?
Please make your comment MEANINGFUL. Comments solely consisting of stock responses or irrelevant fluff like "Thanks for the giveaway!" will not be considered for entry. Jodi and I really want to hear from you guys! :)
My favorite color is turquoise, and it actually became my favorite after my blog was designed and we created this color scheme. I can't get over it now!

Don't forget the entry eligibility terms and conditions!
Sponsored wholly by the tour publicist and publisher—a huge thank you to TLC Book Tours and HQN Books!
Giveaway ends February 27th at 11.59 PM (your time).
Open to US and Canada readers only—sorry, everyone else! Please check my sidebar for the list of currently running giveaways that are open worldwide. There are plenty to choose from!
Winners have 48 hours to claim their prize once they are chosen, or else their winnings will be forfeited.
Although I do randomly select winners, I am in no way responsible for prizes, nor for shipping and handling.
As a reminder, you do
not
have to follow my blog to enter, though it is always very much appreciated ❤