The Orphan's Tale
Pam Jenoff
A powerful novel of friendship set in a traveling circus during World War II, The Orphan's Tale introduces two extraordinary women and their harrowing stories of sacrifice and survival

Sixteen-year-old Noa has been cast out in disgrace after becoming pregnant by a Nazi soldier and being forced to give up her baby. She lives above a small rail station, which she cleans in order to earn her keep… When Noa discovers a boxcar containing dozens of Jewish infants bound for a concentration camp, she is reminded of the child that was taken from her. And in a moment that will change the course of her life, she snatches one of the babies and flees into the snowy night.

Noa finds refuge with a German circus, but she must learn the flying trapeze act so she can blend in undetected, spurning the resentment of the lead aerialist, Astrid. At first rivals, Noa and Astrid soon forge a powerful bond. But as the facade that protects them proves increasingly tenuous, Noa and Astrid must decide whether their friendship is enough to save one another—or if the secrets that burn between them will destroy everything.
"All right then," I say finally. I cannot refuse him—and I have nowhere else to go. "We'll try it. Perhaps on the road, we might hear word of where my family has gone." He presses his lips together, not wanting to give me false hope.
"You can stay at the house," he offers. He does not expect me to live in the women's lodge like a common performer. "It would be good to have the company."
But I cannot stay up here and hope to have the girls accept me as one of them. "That's very kind, but I should stay with the others." As a child, I had always felt more comfortable down in the cabins with the performers. I had yearned to sleep in the women's quarters, which, despite the too many bodies, smells and noises, had a kind of solidarity.
He nods, acquiescing to the truth in my words. "We'll pay you thirty a week." In our circus, money had not been discussed. Wages were paid fairly, with increases over the years. He pulls a paper from the desk drawer and scribbles on it. "Your contract," he explains. I look at him, confused. With us there had been no contracts—people made verbal agreements and kept them over decades of working together. He continues, "It just says that if you want to leave before the season is over, you will pay us back." I feel owned in a way I never have before and I hate it.
"Come, I'll help you get settled." He leads me out of the house and down the hill in the direction of the cabins. I keep my eyes straight forward, not looking back in the direction of my former home. We near an old gymnasium and my throat tightens. Once my family had practiced here. "They weren't using it anymore," he offers, his voice apologetic. But it had been ours. In that moment, I regret the bargain I have made. Working for another circus family feels like treason. Herr Neuhoff continues on, but I stop in front of the gymnasium door. "I should practice," I say.
"There's no need to start today. Surely you will want to get settled."
"I should practice," I repeat. If I don't start now, I never will.
He nods. "Very well. I'll leave you to it." As he starts away, I look up from the base of the hill across the valley toward my family home. How can I stay here, so unbearably close to the shadows of the past? I see my brothers' faces. I will perform where they cannot.
The door to the gymnasium creaks as I pull it open. I set down my valise, twisting my wedding band around my finger. There are a few other performers scattered through the practice hall. Some faces are vaguely familiar, as if from another lifetime; others I do not know at all. At the back of the practice hall by the piano, there is a tall man with a long somber face. Our eyes meet and though I do not recognize him from my circus years, it seems we have met somewhere before. He holds my gaze for several seconds before finally turning away.
I inhale the familiar smell of hay and manure and cigarette smoke and perfume, not so very different. The thick rosin coats the insides of my nostrils and it is as if I had never left.
I take off the wedding band and put it in my pocket, then go to change for rehearsal.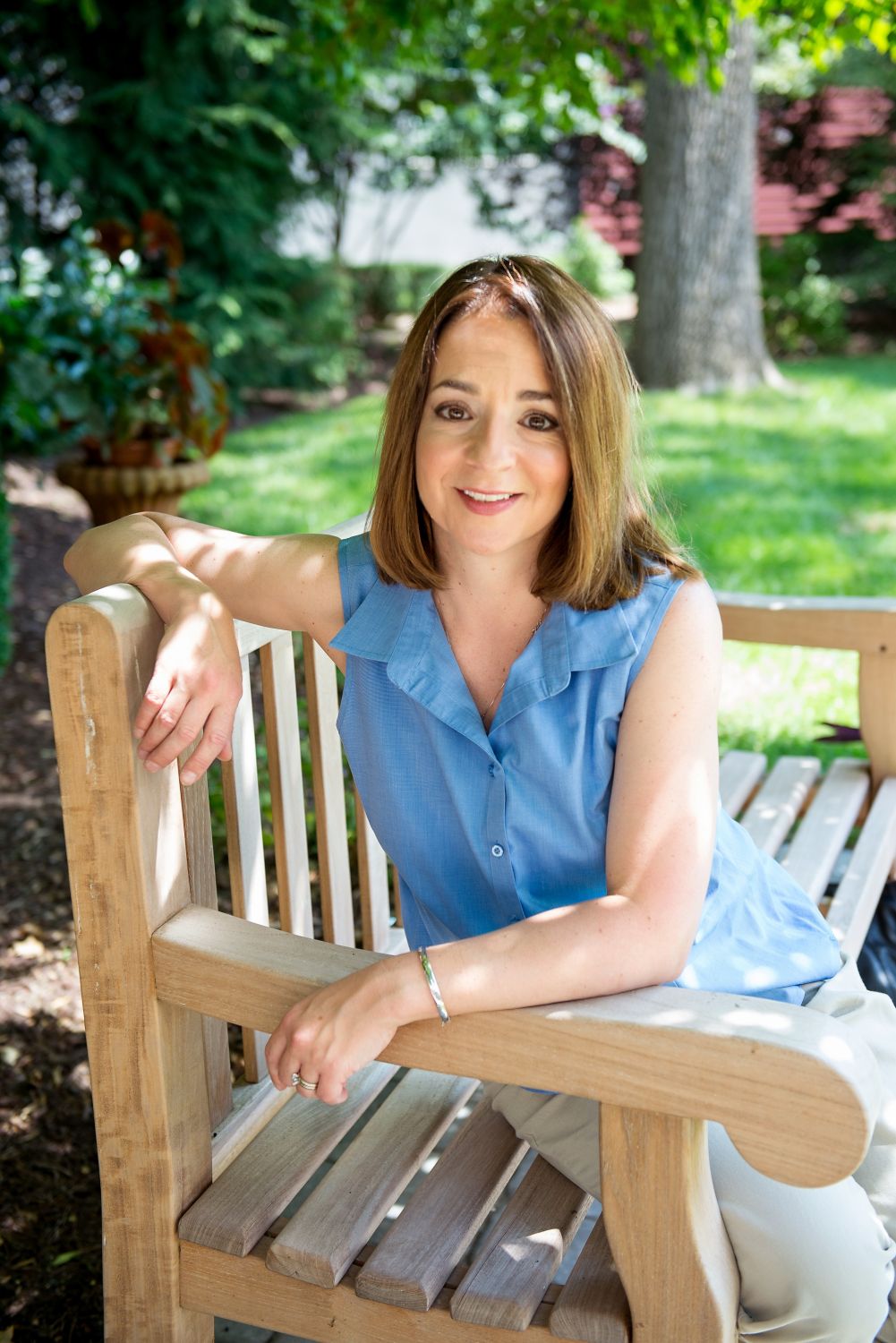 Pam Jenoff is the Quill-nominated internationally bestselling author of The Kommadant's Girl. She holds a bachelor's degree in international affairs from George Washington University and a master's degree in history from Cambridge, and she received her Juris Doctor from the University of Pennsylvania.

Jenoff's novels are based on her experiences working at the Pentagon and also as a diplomat for the State Department handling Holocaust issues in Poland. She lives with her husband and three children near Philadelphia where, in addition to writing, she teaches law school at Rutgers.
Giveaway!
Books à la Mode is giving away
one print copy of The Orphan's Tale
—yay!
To enter, all you have to do is tell me in the comments below:
What is your favorite circus act?
Please make your comment MEANINGFUL. Comments solely consisting of stock responses or irrelevant fluff like "Thanks for the giveaway!" will not be considered for entry. Pam and I really want to hear from you guys! :)
I'm quite fascinated with the teeterboard. It must take a lot of core strength, balance, and trust in your partner to get that right!

Don't forget the entry eligibility terms and conditions!
Sponsored wholly by the tour publicist and publisher—a huge thank you to TLC Book Tours and Harlequin Books!
Giveaway ends March 3rd at 11.59 PM (your time).
Open to US and Canada readers only—sorry, everyone else! Please check my sidebar for the list of currently running giveaways that are open worldwide. There are plenty to choose from!
Winners have 48 hours to claim their prize once they are chosen, or else their winnings will be forfeited.
Although I do randomly select winners, I am in no way responsible for prizes, nor for shipping and handling.
As a reminder, you do
not
have to follow my blog to enter, though it is always very much appreciated ❤