One Hot December (Men at Work #3)
Tiffany Reisz
Hard as steel... and hotter still!





Never mess with a woman who carries a blowtorch in her backpack. Welder and artist Veronica "Flash" Redding's playful sense of evil sometimes gets the better of her. Like when her insanely handsome, wealthy, suited-up boss gave her the most sensuously wicked night of her life…then dumped her. Yep, revenge is a dish best served hot.




Only Ian Asher isn't quite letting Flash get away quite so easily. He's not ready to forget the intensity between them. The searing heat when they touch. And the deliciously demanding control Ian wields in the bedroom. Now he has only the holidays to convince Flash that they belong together…and that even the most exquisite, broken things can be welded back together.
Tiffany's Super Easy Shortbread Christmas Cookies
In
One Hot December
, Christmas cookies are a major character. Well, maybe a minor character but a very important character. Here's my favorite cookie recipe below.
Happy Holidays! And remember, no matter what holiday you celebrate, I will always eat cookies with you.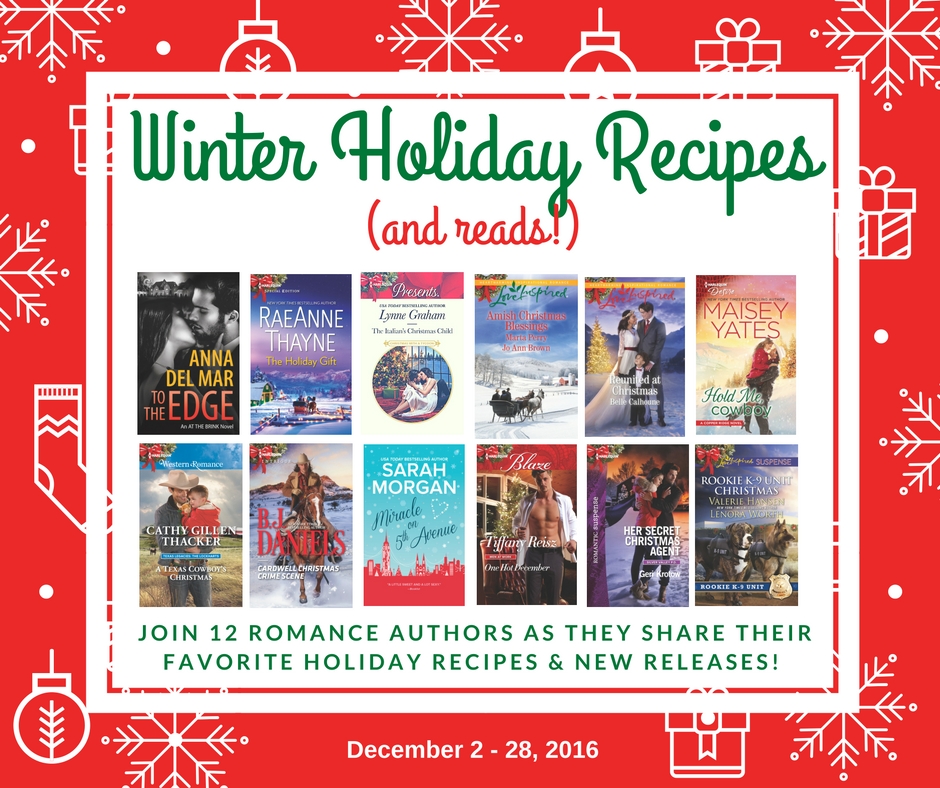 You'll need:
2 cups flour
½ cup powdered sugar
½ lb butter (gotta be butter, don't use butter substitutes)
Colorful frosting—red, green, gold, blue, go crazy
Cream butter and sugar
Add flour, mix really well
Roll out and cut into shapes (circles are easiest and then you can pretend they are shaped like Christmas ornaments)
Bake at 350°F until light gold
Let cool
Smooth on the frosting and serve!
Tiffany Reisz is the author of the internationally bestselling and award-winning Original Sinners series for Mira Books (Harlequin/Mills & Boon). Tiffany's books inhabit a sexy shadowy world where romance, erotica and literature meet and do immoral and possibly illegal things to each other. She describes her genre as "literary friction," a term she stole from her main character, who gets in trouble almost as often as the author herself.
She lives in Lexington, Kentucky with her husband, author Andrew Shaffer, and two cats. If she couldn't write, she would die.
Giveaway!
Books à la Mode is giving away
one print copy of One Hot December
—yay!!
To enter, all you have to do is tell me in the comments below:
What is your favorite type of cookie?
Please make your comment MEANINGFUL. Comments solely consisting of stock responses or irrelevant fluff like "Thanks for the giveaway!" will not be considered for entry. Tiffany and I really want to hear from you guys! :)
I LOVE thumbprint cookies with fruit jams in the center, especially around the holidays. Any cookie base works so well with it: shortbread, oatmeal, snickerdoodle... and I love the chewy middle.
Don't forget the entry eligibility terms and conditions!
Sponsored wholly by the tour publicist and publisher—a huge thank you to the lovely folks at TLC Book Tours and Harlequin Blaze!
Giveaway ends January 6th at 11.59 PM (your time).
Open to US and Canada residents only. Sorry, everyone else! Please check my sidebar for a list of currently running giveaways that are open worldwide. There are plenty to choose from!
Winners have 48 hours to claim their prize once they are chosen, or else their winnings will be forfeited.
Although I do randomly select winners, I am in no way responsible for prizes, nor for shipping and handling.
As a reminder, you do
not
have to follow my blog to enter, though it is always very much appreciated ❤