Secrets of Worry Dolls
Amy Impellizzeri
According to Mayan tradition, if you whisper your troubles to the Worry Dolls, they will do the worrying instead of you–therefore, it follows that Worry Dolls are the keepers of a great many secrets...




On the eve of the end of the world–according to the Mayan calendar–Mari Guarez Roselli's secrets are being unraveled by her daughter, Lu.

Lu's worry dolls are at-capacity as she tries to outrun the ghosts from her past–including loved ones stolen on 9/11–by traveling through her mother's homeland of Guatemala, to discover the painful reasons behind her own dysfunctional childhood, and why she must trust in the magic of the legend.
The First Sentence of Secrets of Worry Dolls
Here's to missed chances, untold secrets, and regrets.
So begins
Secrets of Worry Dolls
's first chapter ominously entitled "OCTOBER 11, 2012: 71 DAYS BEFORE THE END OF THE WORLD."
This story begins in a New York City airport on the eve of the end of the Mayan calendar (set to expire on December 21, 2012) and one of the two main characters in the book, Lu Roselli, Is sitting in an airport bar having just "missed" her plane (deliberately) when she encounters a traveling businesswoman at the bar who makes this prophetic toast, and just misses dumping her olived martini in Lu's lap.
Secrets of Worry Dolls
opens dramatically as Lu learns within a short time after the airport bar toast that her decision not to board the plane was a pivotal decision that leads to tragedy and survival, two key themes in this book.
What does it mean to survive tragedy?

And what does it take to survive tragic circumstances?
Survival guilt is a powerful and personal emotion for me, having survived a residential plane crash on my New York City corner on November 12, 2001, just two months after fleeing midtown New York shortly after the terrorist attacks on September 11. In the Author's Note to Secrets of Worry Dolls, I describe how and why my home was commandeered on November 12, 2001 for the recovery operation, and how that day helped shape my own story and the story I have wanted to tell since that day. A story of survival and hope.
In
Secrets of Worry Dolls
, through the intertwined tales of Lu, and her mother, Mari, a Guatemalan woman who immigrated to New York City over 20 years earlier, the reader explores and unravels both Mari and Lu's missed chances, untold secrets, and regrets. Because of Mari's Guatemalan heritage, her woven worry dolls are a constant presence throughout this story. Guatemalan legend holds that you can whisper your worries to the worry dolls, and place them under your pillow at night, where they will worry for you, and allow their owner peaceful sleep. It holds then, of course, that worry dolls are the keepers of a great many secrets.
The opening line gives a hint of what's to come in this book, but I hope that the story that follows inspires and surprises you, the reader, with twists and uncovered secrets that no one will see coming, as the end of the Mayan calendar gets closer and closer.
Many say that the end of the Mayan calendar prediction in 2012 was just a hoax—but for Mari and Lu? Well, let's just say, the end of the world is very real indeed.
Happy reading!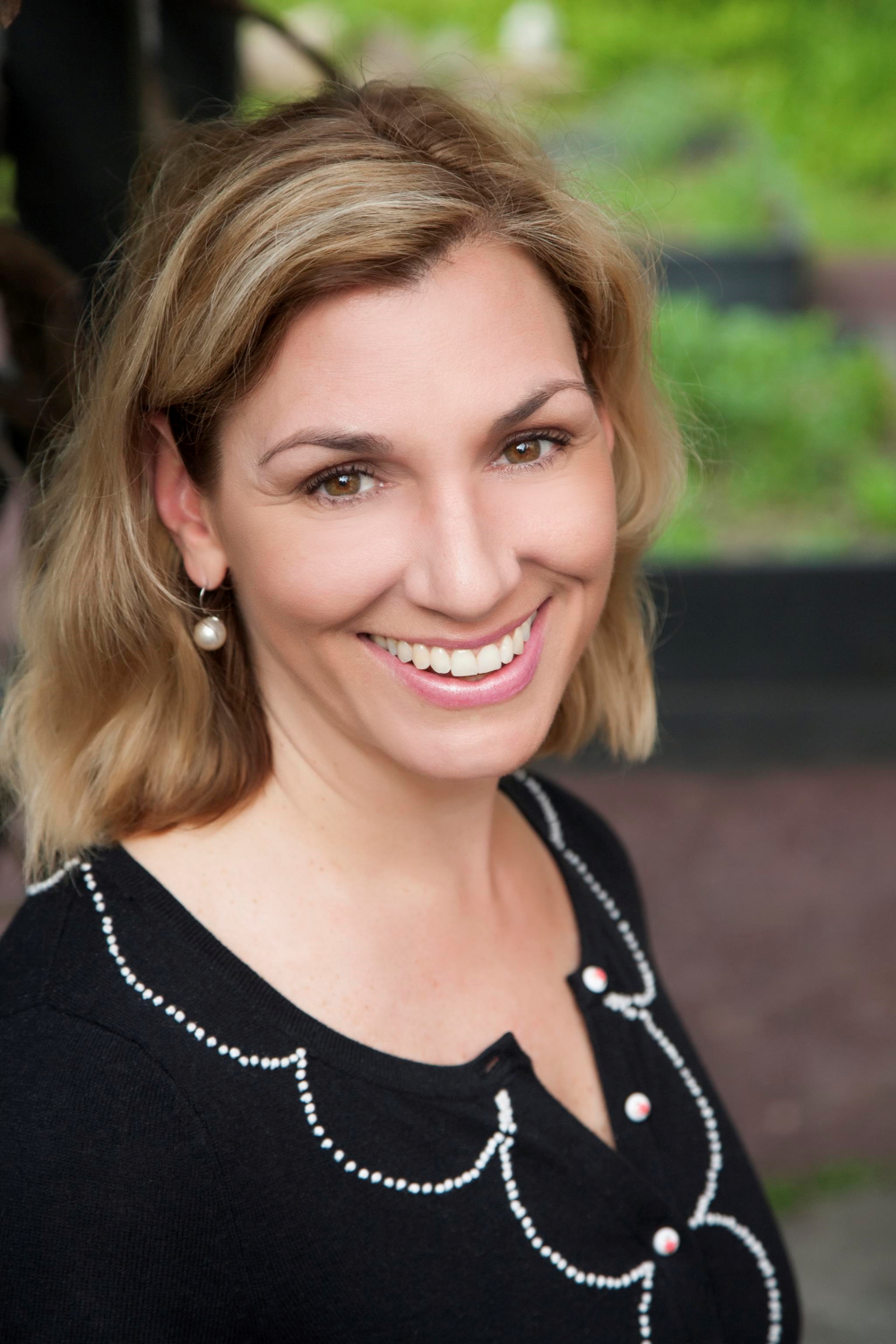 Amy is a reformed corporate litigator, founder of SHORTCUTS Magazine, and award-winning author. Her first novel, Lemongrass Hope (Wyatt-MacKenzie 2014), was a 2014 INDIEFAB Book of the Year Bronze Winner and a National Indie Excellence Awards Finalist. A favorite with bloggers and book clubs, Lemongrass Hope was named the #1 reviewed book in 2014 by blogger, The Literary Connoisseur, and topped several bloggers' "Best of" Lists in 2015.

Amy's second novel, Secrets of Worry Dolls is releasing December 1st, 2016 from Wyatt-MacKenzie.

Amy is also the author of the non-fiction book, Lawyer Interrupted (ABA Publishing 2015). She is a proud member of the Tall Poppy Writers and President of the Women's Fiction Writers Association. Amy currently lives in rural Pennsylvania with her husband, three kids, and one energetic weimaraner, where she keeps up on all of the latest research confirming that caffeine is, in fact, good for you.
Giveaway!
Books à la Mode is giving away
one print copy of Secrets of Worry Dolls
—yay!!
To enter, all you have to do is tell me in the comments below:
If you had worry doll, a doll that you whisper your troubles to so that they no longer burden you, what would you tell it?
Please make your comment MEANINGFUL. Comments solely consisting of stock responses or irrelevant fluff like "Thanks for the giveaway!" will not be considered for entry. Amy and I really want to hear from you guys! :)
I'm currently stressed out about graduate school applications and post-grad plans in the spring, so I'd tell the worry doll about all of that to share the stress load :D
Don't forget the entry eligibility terms and conditions!
Sponsored wholly by the tour publicist and publisher—a huge thank you to the lovely folks at TLC Book Tours and Wyatt-MacKenzie!
Giveaway ends December 12th at 11.59 PM (your time).
Open to US and Canada residents only. Sorry, everyone else! Please check my sidebar for a list of currently running giveaways that are open worldwide. There are plenty to choose from!
Winners have 48 hours to claim their prize once they are chosen, or else their winnings will be forfeited.
Although I do randomly select winners, I am in no way responsible for prizes, nor for shipping and handling.
As a reminder, you do
not
have to follow my blog to enter, though it is always very much appreciated ❤