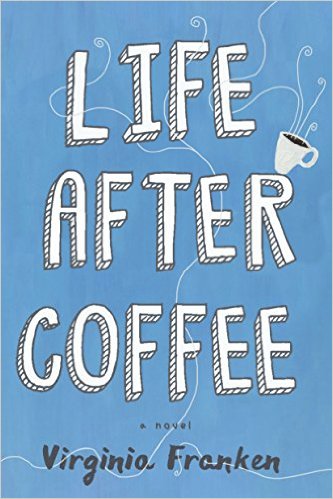 Life After Coffee
Virginia Franken
When globe-trotting coffee buyer, Amy O'Hara, assures her husband—who stays at home to watch the kids—that it is He Who Has it Harder... she doesn't really believe it. That is, until the day she gets laid off, her husband decides to devote all his waking hours to writing a screenplay, and she discovers she's actually the world's most incompetent mother.

Amy's only possible salvation is to find another high-flying job as quickly as possible, but with the coffee industry imploding around her—and the competing buyers in her field being much hipper prospects—things look pretty dire. Even if Amy does manage to find full-time employment ever again, as her life slowly becomes more and more entwined with her children's, how will she be able to bear leaving them to travel for weeks on end?

When salvation appears in the form of a movie-mogul ex-boyfriend who wants to employ her husband and rekindle their relationship, Amy starts to find she's sorely tempted...
Facts You Didn't Know About Life After Coffee
Before I wrote this book, I didn't drink coffee. Only tea. I was looking to dramatize the conflict of a mom with extreme work/life balance issues, and thought of a friend of mine who traveled the world setting up coffee franchises for a major chain. She loved the job and was the family breadwinner, but the incessant globetrotting meant she was missing her kid's childhood. So she quit. I started researching coffee and I became infatuated with the stuff. The first time I drunk a proper cup I literally heard angels singing and had this insane moment of euphoria–baristas call it the "Godshot moment." I was like: So this is what all the fuss is about. And now I'm hooked just like everyone else.
Amy's disastrous time of it selling makeup for Sylvia's Angels, was inspired by my real life experiences working in Selfridges, London, in my twenties. Somehow I talked my way into a job behind the makeup counter but I didn't have a faint clue about what I was doing! On the first day some poor woman showed up promising to buy concealer, and asking for a makeover on her account of her depression, and I made her look ten times worse than when she first arrived. Then the manager turned up, pulled me down some dark back corridor and asked me what I was doing and why I had so little makeup on my face. I wasn't allowed to come back on the floor till I'd inexpertly troweled on enough of the stuff to make me look like Ronald McDonald's slutty little sister. The next day I was reassigned to perfumes.
I first had the idea for Life After Coffee when I was nearing the end of maternity leave and was dealing with the emotional turmoil of having to return to the office before I was anywhere near ready. I turned to the literary world for some comfort reading and couldn't find any fiction written about the very specific heartache of my situation. After talking to friends who were going through the same ordeal, I came to realize that a woman can be smart, feminist and excellent at her job but still feel like the very fabric of her soul is being torn in two every morning when she leaves her baby behind for a day at work. There seems to be so little written about this very emotional topic—maybe because the women who are living it are far too busy to write about it as well!
I was battling cancer when this book was first out on submission. Laying there in the chemo "infusion unit," loading up an armful of Cisplatin, I was getting all these emails asking me to rewrite parts of the book. It was actually a kind of wonderful combination of events, because rather than thinking about the annoying cancer, my brain was completely consumed with trying to land a book deal! (I'm all better now btw.)
I always get writing ideas when I stand in one specific spot in my garage. I'll just be walking back from grabbing a spare can of paint or some other kind of junk, and I get the hit just as I'm on the threshold of the garage door. I then have to run up to the house and write it down quick! With Life After Coffee I was hauling an old pack and play back into the house when I passed through The Spot and suddenly knew exactly what I had to write about. I dropped the pack and play (luckily the baby was strapped to my chest so I couldn't drop her) and ran for my computer.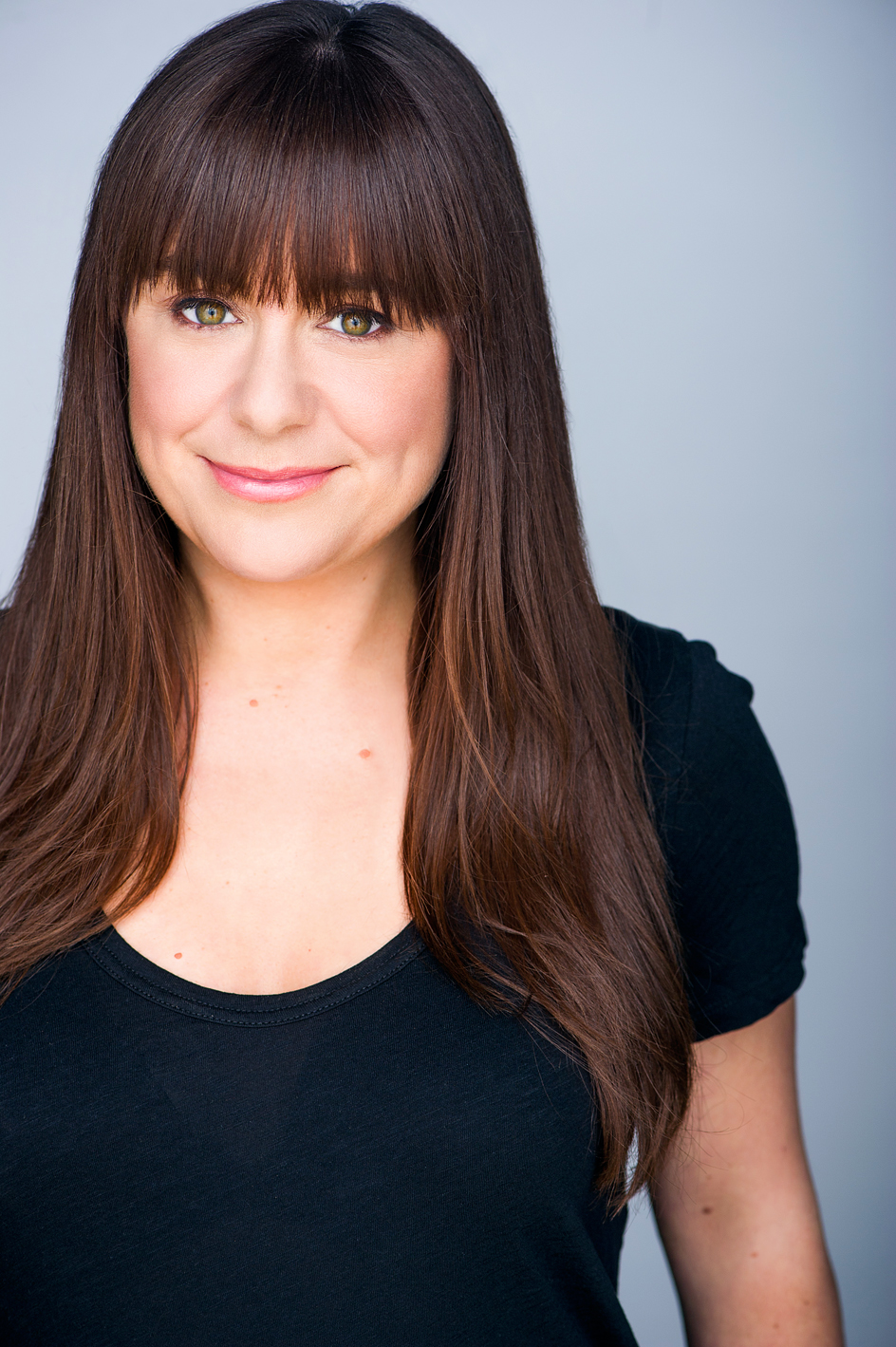 Virginia Franken was born and raised in Medway, Kent, the place where Henry the 8th sent his wives on holiday in the hope that they'd be eaten alive by mosquitoes and save him the trouble of beheading them. Most her childhood was spent wearing a dance leotard and tights, and at age 11 she attended the (sort of) prestigious dance school The Arts Education School, Tring, where she spent her teen years trying to do pique turns in a straight line and getting drunk in the village. (The inability to do the former possibly informed by too much opportunity to do the latter).

After graduating from The University of Roehampton, she worked on cruise liners as a professional dancer before deciding she'd had enough of wearing diamanté g-strings for a living and somehow managed to bag a job in book publishing. Getting fed up of having to choose between paying the rent or buying groceries, she eventually moved from London to Los Angeles where life was affordable and every time she opened her mouth she got to act all surprised and flattered when someone said they liked her accent. She then spent years trying to convince everyone else that it was them who had the accent, but this was never met with anything more emphatic than a polite, "Is that so..."

These days she lives in Monrovia, near to Pasadena, with two kids, a dog, one ever-lasting goldfish and her bearded lover, in a house that's just a little bit too small to fit everyone in quite comfortably. She gets most of her writing done when she should be sleeping. Life After Coffee is her first novel. If enough people buy a copy, there's a good chance she'll write another...
Giveaway!
Books à la Mode is giving away
one print copy of Life After Coffee
—yay!!
To enter, all you have to do is answer Virginia's question in the comments below:
Do you have a now-successful ex whom you sometimes wonder about? What do you think your life might be like now if you had stayed with him or her?
Please make your comment MEANINGFUL. Comments solely consisting of stock responses or irrelevant fluff like "Thanks for the giveaway!" will not be considered for entry. Virginia and I really want to hear from you guys! :)
My exes are all in the same place as they were when I was dating them i.e. not that successful and still pretty young OR I just haven't kept tabs on them as we've lost touch. I'm not sure how I'd feel about an ex becoming super successful... maybe that's just the petty girl in me talking!

I do occasionally think about what it would be like to still be with them; it can be wistful but nostalgia is usually very biased and in the end I know I wouldn't be very happy having stayed in those relationships.
Don't forget the entry eligibility terms and conditions!
Sponsored wholly by the tour publicist and publisher—a huge thank you to the lovely folks at TLC Book Tours and Lake Union!
Giveaway ends October 24th at 11.59 PM (your time).
Open to US and Canada residents only. Sorry, everyone else! Please check my sidebar for a list of currently running giveaways that are open worldwide. There are plenty to choose from!
Winners have 48 hours to claim their prize once they are chosen, or else their winnings will be forfeited.
Although I do randomly select winners, I am in no way responsible for prizes, nor for shipping and handling.
As a reminder, you do
not
have to follow my blog to enter, though it is always very much appreciated ❤