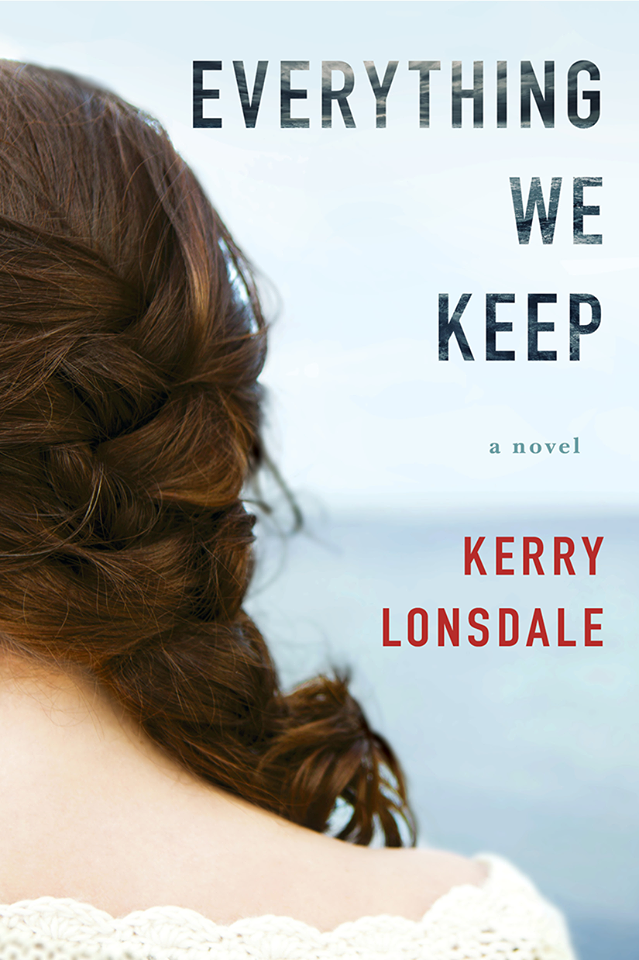 Everything We Keep
Kerry Lonsdale
Sous chef Aimee Tierney has the perfect recipe for the perfect life: marry her childhood sweetheart, raise a family, and buy out her parents' restaurant. But when her fiancé, James Donato, vanishes in a boating accident, her well-baked future is swept out to sea. Instead of walking down the aisle on their wedding day, Aimee is at James's funeral—a funeral that leaves her more unsettled than at peace.

As Aimee struggles to reconstruct her life, she delves deeper into James's disappearance. What she uncovers is an ocean of secrets that make her question everything about the life they built together. And just below the surface is a truth that may set Aimee free... or shatter her forever.

A luminous debut with unexpected twists, Everything We Keep explores the devastation of loss, the euphoria of finding love again, and the pulse-racing repercussions of discovering the truth about the ones we hold dear and the lengths they will go to protect us.
Air sparked like oil in a scalding pan. I heard James's voice. An echo from long ago.
Let's get out of here.
I tucked the check into my clutch and turned to go, slipping away toward the parking lot. I walked away from my past, unsure of my future, and with no idea how I'd be able to leave. I had no car.
I stopped at the curb, debating if I should return to the courtyard to find my parents when an older woman with pixie-cut blonde hair approached. "Ms. Tierney?"
I waved her off. I couldn't bear hearing one more condolence. "Please, it's important."
I hesitated at the odd tone in her voice. "Do I know you?"
"I'm a friend."
"A friend of James?"
"Yours. I'm Lacy." She extended her hand.
I stared at the arm hovering midair between us, then raised my gaze to hers. "I'm sorry. Have we met?"
"I'm here about James." She lowered her arm and peeked over her shoulder. "I have information about his accident."
A tear beaded in the corner of my eye. I inhaled a deep breath, my lungs rattling from all the crying I'd done these past weeks. James had told me four days only, a quick business trip. Fly to Mexico, take a client fishing, negotiate contracts over dinner, and come home. The boat captain had said James cast his line, and after the captain checked the motor, James was gone. Just like that. Gone.
That was two months ago.
For weeks James was missing, and eventually he was presumed dead. Then, according to Thomas, James's body washed up on shore. Lacy probably hadn't heard his body had been found. Case closed. "You're too late. He's—"
"Alive. James is alive."
I stared at her, dumbstruck. Who did this woman think she was? I pointed at the hearse. "Look!"
She did. We watched the driver slam the back hatch and walk around the side of the vehicle to sit in his seat. He closed the door and drove away, heading out of the parking lot toward the cemetery. I looked at her with a warped sense of satisfaction. But she kept her eyes on the black sedan and spoke in a hushed tone loaded with fascination. "I wonder what's inside the casket."
Excerpted from Everything We Keep with permission of the publisher, Lake Union Publishing. Copyright Kerry Lonsdale © 216. All right reserved.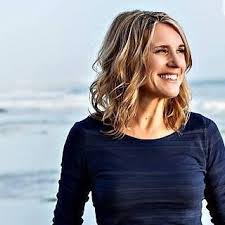 Kerry Lonsdale believes life is more exciting with twists and turns, which may be why she enjoys dropping her characters into unexpected scenarios and foreign settings. She graduated from California Polytechnic State University, San Luis Obispo, and is a founder of the Women's Fiction Writers Association, an online community of authors located across the globe.

She resides in Northern California with her husband, two children, and an aging golden retriever who's convinced she's still a puppy.

Everything We Keep is Kerry's first novel.
Giveaway!
Books à la Mode is giving away
one print copy of Everything We Keep
—yay!
To enter, all you have to do is tell me in the comments below:
What small thing made you happy today?
Please make your comment MEANINGFUL. Comments solely consisting of stock responses or irrelevant fluff like "Thanks for the giveaway!" will not be considered for entry. Kerry and I really want to hear from you guys! :)
Despite hitting snooze on my alarm multiple times this morning, I got ready for my day in 30 minutes AND arrived at work on-time with a packed lunch. I'm also having a "good" makeup day even though I rushed. Glad I could do it all in such a short amount of time :)

Don't forget the entry eligibility terms and conditions!
Sponsored wholly by the tour publicist and publisher—a huge thank you to TLC Book Tours and Lake Union Publishing!
Giveaway ends September 30th at 11.59 PM (your time).
Open to US and Canada readers only—sorry, everyone else! Please check my sidebar for the list of currently running giveaways that are open worldwide. There are plenty to choose from!
Winners have 48 hours to claim their prize once they are chosen, or else their winnings will be forfeited.
Although I do randomly select winners, I am in no way responsible for prizes, nor for shipping and handling.
As a reminder, you do
not
have to follow my blog to enter, though it is always very much appreciated ❤