I'd like to welcome Kate James to the blog today to celebrate the exciting release of When I Found You from Harlequin Heartwarming, the third book in the K-9 trilogy!
Welcome to
Books à la Mode
, Kate! Let's get this interview started.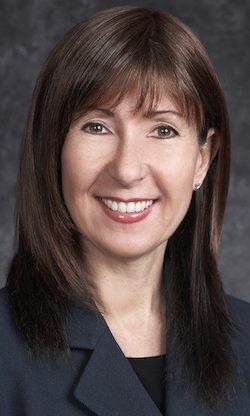 Will you please share a brief introduction with us?
Kate spent eight years of her childhood living in foreign countries as her professional parents traveled on business. She lived in four countries and spoke five languages before settling down in Canada again to attend university. After graduating with a degree in civil engineering, she held a variety of positions in the field of real estate development and operations, and ran three substantial organizations. While her writing during this period was mostly business related, including presentations and speeches she delivered both nationally and internationally, her passion is and always has been fiction.

Kate's business and personal experiences enable her to write fiction with a deep, often first-hand knowledge of what she is writing about. This approach makes Kate's stories richer and more vivid.

Kate's goal is to entertain you with well-written, engaging stories, set in intriguing places and with strong, likable characters. "I hope my stories bring you pleasure and entertain you. Nothing pleases me more than receiving feedback from people who have chosen to spend their valuable leisure time with one of my books," notes Kate.

Kate married her husband, Ken, in an elegant, ocean-front wedding on a tropical island. They enjoy traveling and the outdoors with their beloved Labrador Retrievers.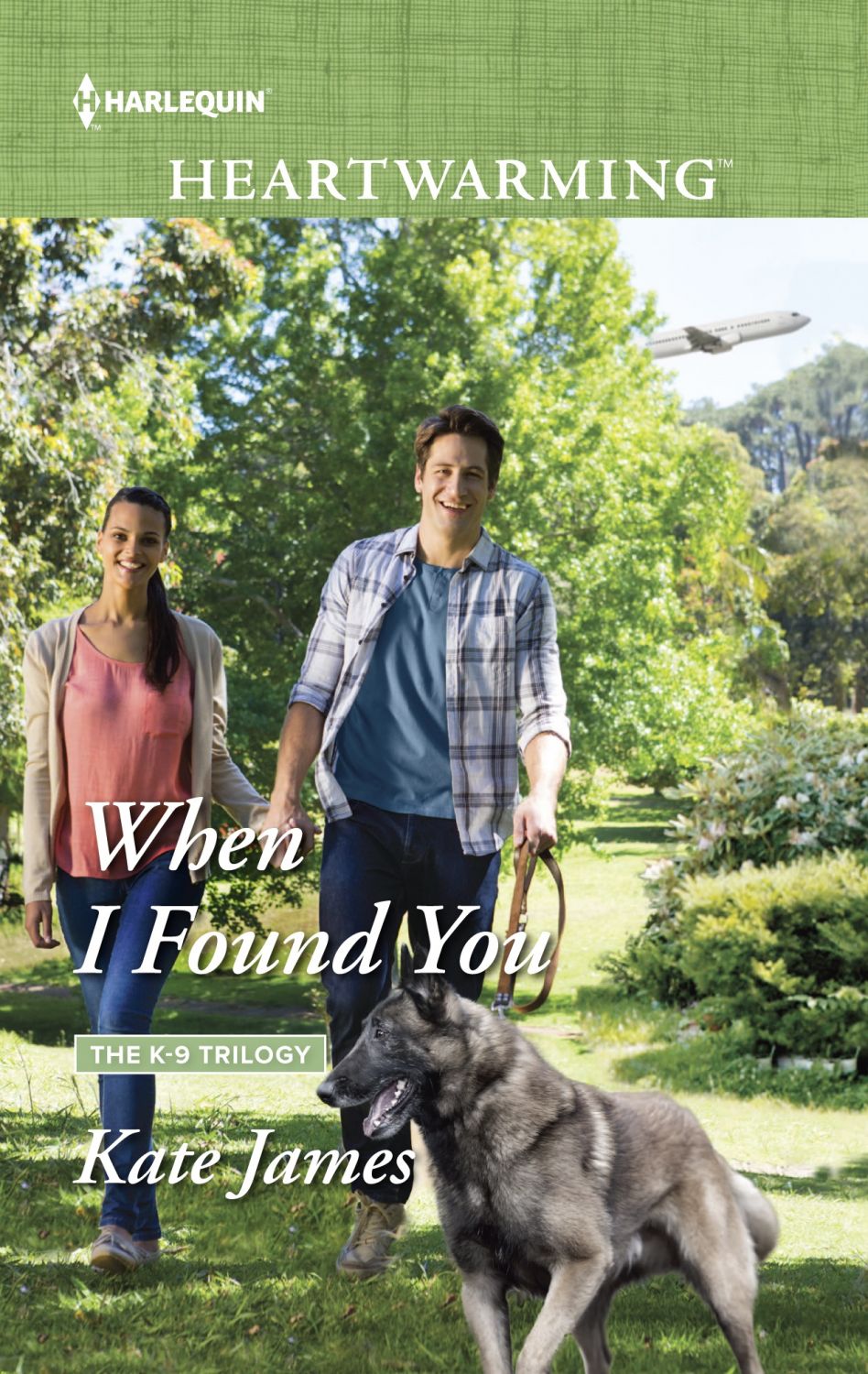 It's my pleasure! It's amazing to get to feature you today! Readers, here's a bit about the book, which just hit shelves earlier this month:
Is she part of the solution... or the problem?



It could be a terrorist threat. Or is it some other sinister plot? An unprecedented rash of security breaches at San Diego's international airport is putting passengers at risk and bringing the competence of the airport's chief of security, Ariana Atkins, into question.

With explosives the weapon of choice, police K-9 unit captain Logan O'Connor and his bomb detection dog, Boomer, might be Ariana's best, if not only, line of defense. Logan is certain his belief in Ariana, and his growing love for her, aren't misplaced... but it wouldn't be the first time he's misjudged someone's intentions.
As a huge fan of first lines, I'd love to hear the first line of When I Found You. Could you give us a brief commentary on it?
"The pilot's bringing the plane back?" Ariana Atkins, chief of security and asset protection for the San Diego International Airport, swiveled away from her desk and stared at her senior security manager.
Although I write fiction, my personal belief is that for a reader to be drawn into a story (among other attributes) it has to be genuine and credible. I try to draw on my personal knowledge and experiences to the extent possible, ensure that I do the necessary research and, at times, fictionalize facts.

I have been fascinated by airports and the aviation sector for as long as I can remember. Professionally, I have had some involvement in the industry. As such, I have more insight into an airport's operation than the average person might, and I also tend to pay more attention to media coverage of airport or aviation related incidents.

My primary goal for the opening scene is to establish the setting and introduce the main characters in a way that will capture the reader's interest. An airline pilot deciding to bring an aircraft back shortly after takeoff and for a somewhat unusual reason engages both the hero and the heroine under less than ideal circumstances, and will hopefully accomplish this goal. Without giving away too much, I will say that this scene is a case of fictionalizing an actual occurrence.
Blog babes, click "Read more" to find out how Kate came up with the title and the hero's name, and what her guiltiest pleasure is. We're also hosting a giveaway for a finished copy of your choice of one of the previous books from the K-9 trilogy, so you don't want to miss that either!
How did you come up with your characters' names and the title?
My editor and I had a particular challenge coming up with a title for this book, as I wanted it to start with "When" to keep it consistent with the first two books in the trilogy. We considered a number of titles, but none seemed quite right. So we asked readers! I was thrilled to see the tremendous enthusiasm demonstrated by many readers.
As it turned out, we didn't have just one winner but four: Summer Halls, Laurie Iglesias, June Smalls, and Jill Weatherholt. As a token of appreciation, each of these ladies received autographed copies of all three books in the trilogy.
I am also grateful to Maria Reeves for allowing me to "borrow" the name of her beloved yellow Labrador retriever, Darwin, for the newest four-legged member of the San Diego Police Department's K-9 Unit. Although readers will be introduced to Darwin and his handler, rookie officer Shannon Clemens, in
When I Found You
, they will have their own story, scheduled for release in 2017!
Finally, K-9 Unit captain Logan O'Connor is the hero of
When I Found You
, and there's a story behind how I came up with his first name. I'm very fortunate to have Paula Eykelhof as my editor. She is exceptional at what she does, I love working with her and—as a bonus—she has a terrific sense of humor. We share a love of animals, and early in our working relationship we discovered that one of her cats and one of our black Labradors have the same name: Logan. We affectionately refer to them as FL (feline Logan) and CL (canine Logan). Yes, I borrowed the name from FL and CL, and now there's HL, or human Logan, too!
What is your guiltiest pleasure?
Chocolate! Anything with chocolate in it!
Where can you be found on the web?
Before we conclude this interview, is there anything you'd like to ask our readers?
I would love to get suggestions from readers for the title of Shannon and Darwin's story. Shannon will meet the story's hero, a law professor and single father, when she's dispatched to help find his young son who disappeared from their family's campsite in Cuyamaca Rancho State Park near San Diego.

Please note that this title does not have to start with "When." One person will be selected at random from those offering suggestions to receive a signed copy of either When the Right One Comes Along or When Love Matters Most, whichever the winner prefers.

If I choose one of the suggestions as the working title of the book, the person making that suggestion will receive a K-9 trilogy T-shirt.
It was a pleasure to be able to get to know you better today, Kate! Thank you again for dropping by, and best of luck with future endeavors!
Giveaway!
Books à la Mode is giving away
one print copy of either When the Right One Comes Along (book 1 in the series) or When Love Matters Most (book 2)
—winner's choice! If you live outside of the US or Canada, your prize will be substituted with a digital copy.
To enter, all you have to do is answer Kate's question in the comments below:
What should Shannon and Darwin's story be titled? She will meet the story's hero, a law professor and single father, when she's dispatched to help find his young son who disappeared from their family's campsite in Cuyamaca Rancho State Park near San Diego.

Please note that this title does not have to start with "When."
Please make your comment MEANINGFUL. Comments solely consisting of stock responses or irrelevant fluff like "Thanks for the giveaway!" will not be considered for entry. Kate and I really want to hear your thoughts! :)
Additionally, if your title is picked for the next book, you'll win a K-9 trilogy t-shirt!
I would love the series to continue with the "When" titles, so I'll suggest: When Two Paths Collide. Another option would be Something About You.
Don't forget the entry eligibility terms and conditions!
Sponsored wholly by the tour publicist and author—a huge thank you to the lovely folks over at TLC Book Tours and Kate!
Giveaway ends August 12th at 11.59 PM (your time).
Open internationally, which means anyone in the world can enter—yay! However, if you are not a US or Canada resident, you cannot enter for the print option and are only eligible to win an electronic copy of either book.
Winners have 48 hours to claim their prize once they are chosen, or else their winnings will be forfeited.
Although I do randomly select winners, I am in no way responsible for prizes, nor for shipping and handling.
As a reminder, you do
not
have to follow my blog to enter, though it is always very much appreciated ❤