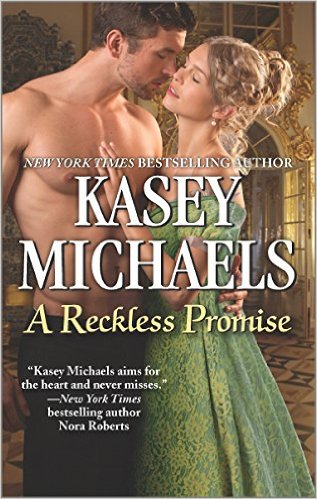 A Reckless Promise (The Little Season #3)
Kasey Michaels
London's Little Season has never been so scandalous

It's the kind of vow often made on the battlefield. Darby Travers, Viscount Nailbourne, never imagines he'll have to honor it. Yet here she is on his doorstep—his late comrade's young daughter, and Darby's new ward. Worse, she comes with the most overprotective, mistrustful, bothersome chaperone—the child's aunt, Sadie Grace Boxer. Darby is quite sure that behind her lovely facade, the woman is guarding a secret.

Sadie Grace faced many trials working in her brother's surgery, but none prepared her for the world she's thrust into with his passing. Navigating the ton, with its endless ball gowns and parade of parties, is difficult enough, but hiding the truth about her niece while the sophisticated viscount watches her every move proves nearly impossible—particularly when his searing gaze tempts her to bare all. But when her family's past catches up with her, she'll have to trust in Darby... no matter the cost to her heart.
Adie stood at the windows overlooking the street, and the sight of the Prince Regent's Pavilion. She'd expected more, or perhaps less.
"Fancy meeting you here, Miss Hamilton," Darby drawled from behind her.
She'd heard him enter the large drawing room, but she'd decided that he would come to her, and not the other way around. She'd already come more than halfway, hadn't she?
And why was she keeping score? For two people who had so recently been... intimate, there remained a noticeable
divide
between them. It seemed so strange, to be so near, physically and even as declared friends, and yet still so far apart.
She could verbally spar with him, laugh with him, even confide in him, but she still couldn't be completely at ease with him. There were times she had to search for topics in order to avoid what might be an awkward silence, at least on her part. There were times she didn't know if he was serious or joking. She was comfortable with him on many levels, yes, but she wasn't comfortable being with him. She couldn't just be, not when she still had to concentrate on
being
.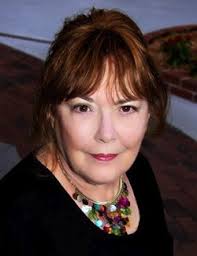 USA TODAY bestselling author Kasey Michaels is the author of more than one hundred books. She has earned four starred reviews from Publishers Weekly, and has won an RT Book Reviews Career Achievement Award and several other commendations for her contemporary and historical novels.
Kasey resides with her family in Pennsylvania.
Giveaway!
Books à la Mode is giving away
one print copy of A Reckless Promise
—yay!
To enter, all you have to do is tell me in the comments below:
What is your favorite word, just for how it sounds?
Please make your comment MEANINGFUL. Comments solely consisting of stock responses or irrelevant fluff like "Thanks for the giveaway!" will not be considered for entry. Kasey and I really want to hear from you guys! :)
I love the word mélange even though it doesn't mean anything profound, and try to use it as frequently as I can without sounding like a total weirdo.

Don't forget the entry eligibility terms and conditions!
Sponsored wholly by the tour publicist and publisher—a huge thank you to the lovely folks at TLC Book Tours and HQN Books!
Giveaway ends August 1st at 11.59 PM (your time).
Open to US and Canada readers only—sorry, everyone else! Please check my sidebar for the list of currently running giveaways that are open worldwide. There are plenty to choose from!
Winners have 48 hours to claim their prize once they are chosen, or else their winnings will be forfeited.
Although I do randomly select winners, I am in no way responsible for prizes, nor for shipping and handling.
As a reminder, you do
not
have to follow my blog to enter, though it is always very much appreciated ❤