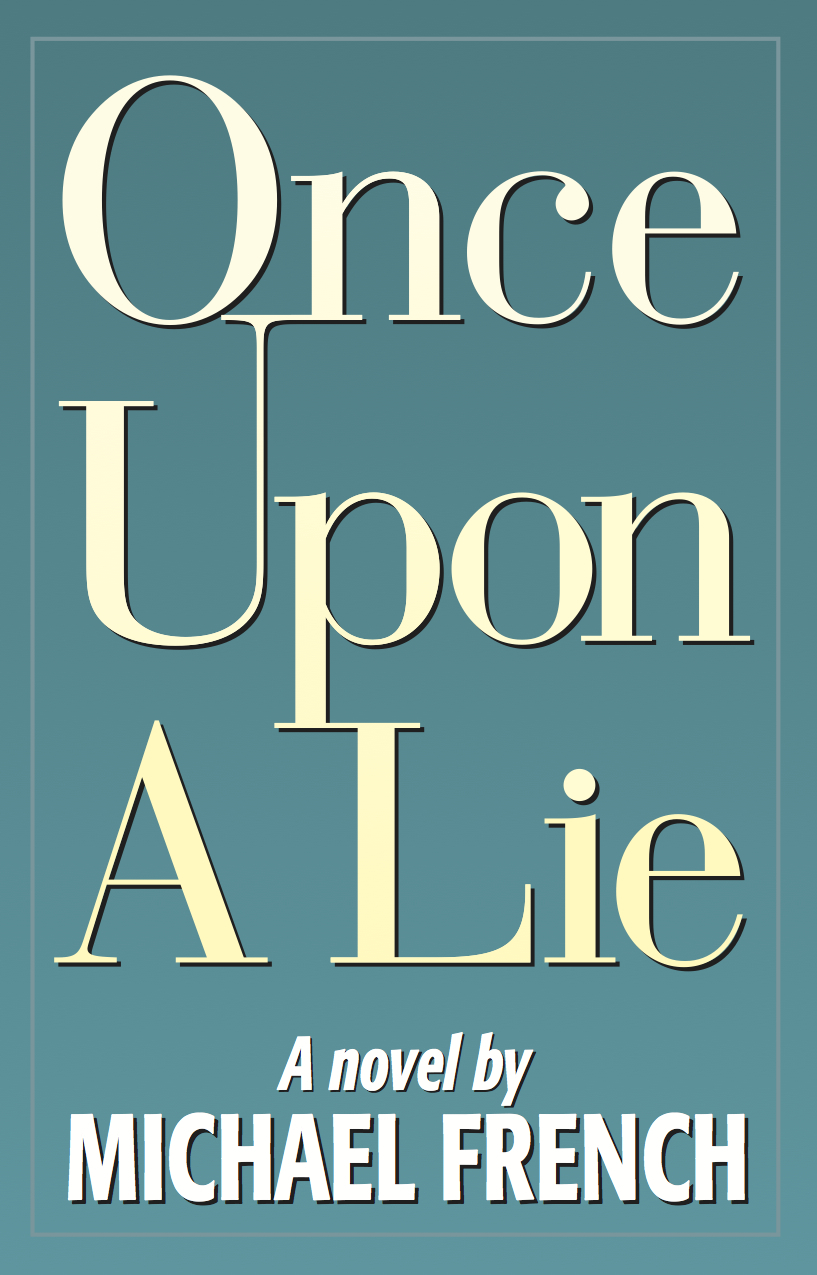 Once Upon a Lie
Michael French
Once Upon a Lie is about two strangers who become unlikely friends, only to unintentionally put each other's life in jeopardy.

Jaleel Robeson, a gifted, eighteen year-old black man, falsely accused of murdering his father in a small Texas town, is on the run. He assumes a new identity in 1980's Los Angeles as a successful student on his way to college. Alexandra Baten, a restless sixteen year old white girl, lives in a privileged Toluca Lake family but feels trapped by her parents' values. One weekend, she rides her bike into a run down neighborhood, meeting a young black man selling lemonade. Thus begins a friendship between opposites, at least on the surface, but they learn they have more in common than they imagine.

Told from each character's point of view in alternating chapters, we become involved in a gripping tale of two Americas where discontent and violence always lurk under the surface. When they erupt, no one is safe.

Once Upon a Lie is both a family drama and a crime drama, as well as an exploration of interracial love, mother-daughter relationships, and redemption through courage.
The First Lines of
Once Upon a Lie
Sunday, July 6, 2014. My mother's car just pulled up across the street. The brunch is her idea—our private reunion after nine years.
We soon learn the first person narrator is a woman professor in her early forties.
Hopefully, the reader will quickly wonder "why haven't a mother and daughter seen each for nine years? What kind of relationship do they have? Why are they suddenly seeing each other now?" Thus, the novel is off to a good start, stoking the reader's curiosity, pulling him or her in with questions not just about the novel but about their own parent-child relationships.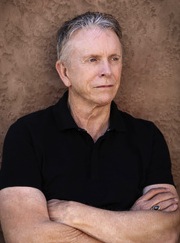 Michael R. French graduated from Stanford University where he was an English major, focusing on creative writing, and studied under Wallace Stegner. He received a Master's degree in journalism from Northwestern University. He later served in the United States Army before marrying Patricia Goodkind, an educator and entrepreneur, and starting a family.

In addition to publishing over twenty titles, including award-winning young adult fiction, adult fiction, biographies ad self-help books, he has written or co-written a half-dozen screenplays, including Intersection, which has won awards in over twenty film festivals.

He has also had a long business career in real estate, living in Santa Fe, New Mexico. His passions include travel, collecting rare books, and hanging with friends and family.

He describes his worst traits as impatience and saying "no" too quickly; his best are curiosity, taking risks, and learning from failure.
Giveaway!
Books à la Mode is giving away
one print copy of Once Upon a Lie
—yay!!
To enter, all you have to do is answer Michael's question in the comments below:
What would be the first thing you'd say to your mother after not seeing her for nine years?
Please make your comment MEANINGFUL. Comments solely consisting of stock responses or irrelevant fluff like "Thanks for the giveaway!" will not be considered for entry. Michael and I really want to hear from you guys! :)

Don't forget the entry eligibility terms and conditions!
Sponsored wholly by the tour publicist and author—a huge thank you to the lovely folks at TLC Book Tours and Michael French!
Giveaway ends May 17th at 11.59 PM (your time).
Open to US residents only. Sorry, everyone else! Please check my sidebar for a list of currently running giveaways that are open worldwide. There are plenty to choose from!
Winners have 48 hours to claim their prize once they are chosen, or else their winnings will be forfeited.
Although I do randomly select winners, I am in no way responsible for prizes, nor for shipping and handling.
As a reminder, you do
not
have to follow my blog to enter, though it is always very much appreciated ❤