I'd like to welcome Kathryn Cushman to the blog today to celebrate the exciting release of Fading Starlight from Bethany House!
Welcome to
Books à la Mode
, Kathryn! Let's get this interview started.
Will you please share a brief introduction with us?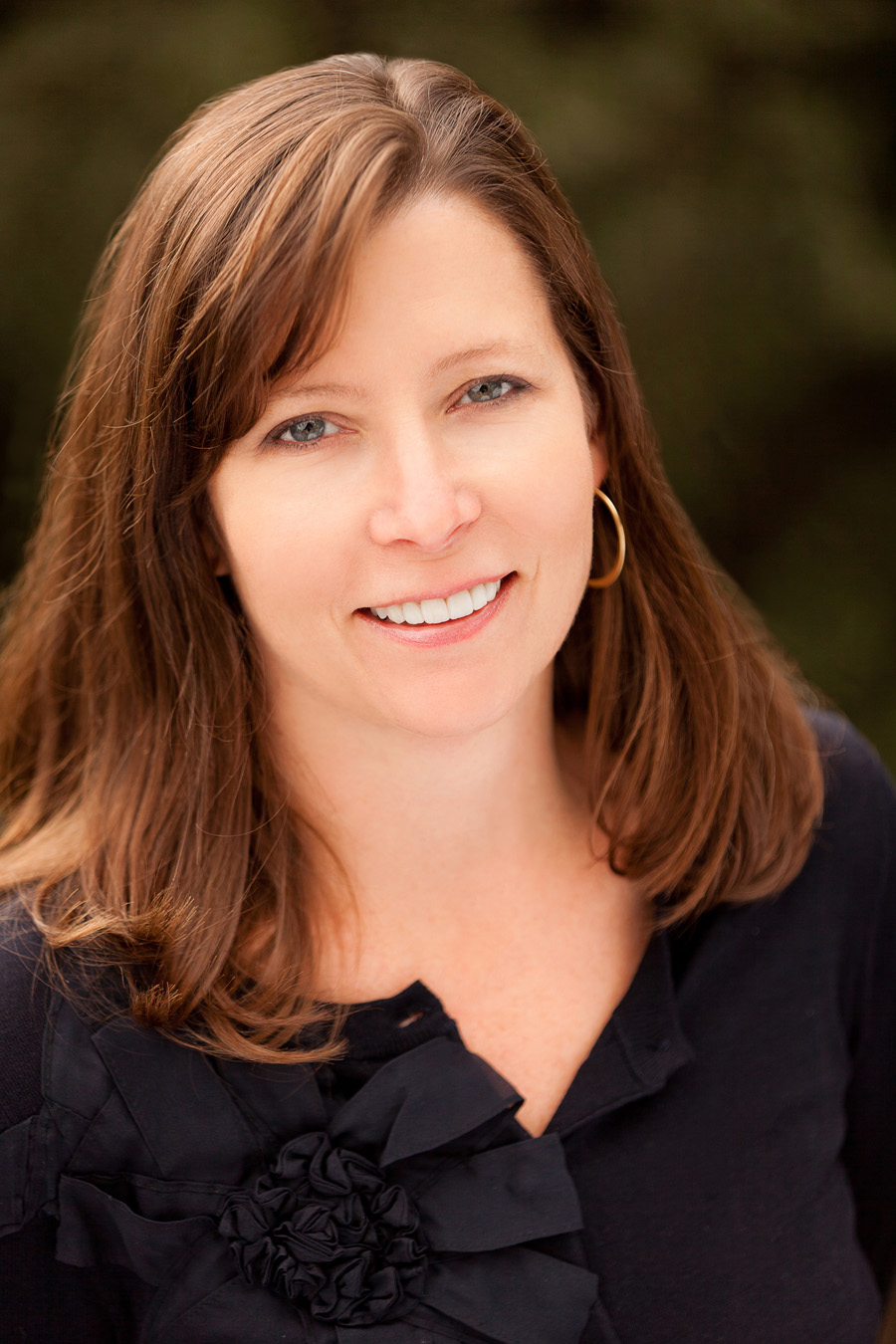 I graduated from Samford University with a degree in pharmacy, but all my life I knew that I wanted to write a novel "some day". For me, "some day" came in 2003, when I started writing and never looked back.

On the homefront, I've been married to the wonderful and handsome Lee for over twenty-five years now, and our two daughters are currently braving the worlds of high school and college.

We've lived in Santa Barbara for over twenty years. It's a beautiful place and I feel blessed to be here (although a seventy degree Christmas still leaves me dreaming of a white one—or at least a colder one!)

When I'm not writing or reading or braving seventy degree holidays, you'll find me trying my best to keep up with my daughters in their filled-with-activity lives.
It's my pleasure! It's amazing to get to feature you today! Readers, here's a bit about the book, which just hit shelves earlier this week:
When her big shot blows up on her, how far will one woman go to regain her dream?

Lauren Summers is in hiding. Her fashion house internship was supposed to launch her career, but a red carpet accident has left her blackballed. The only job she can find comes with little pay, but at least it offers a free place to live—a rundown cottage in the shadow of a cliff-side mansion. Planning to live on savings until she figures out what's next, she's unprepared to be contacted by a reporter.

Kendall Joiner is researching Charlotte Montgomery, a former Hollywood ingénue who lives a reclusive life in the cliff-side mansion. Rumors have swirled for decades about Charlotte, and now Kendall wants to find the real story. In return, she may just have the key to getting Lauren back into the fashion world. Desperate to get her life back on track, Lauren's not sure she can turn down the offer—but as she and Miss Montgomery get to know more about each other, Lauren realizes nothing is quite as it seems.
Where did you get the idea for the book?
Fading Starlight was unlike any other book I've written, in that I started with a character and had to go in search of her story. I had a very clear picture in my mind of an elderly woman, living alone in a Victorian mansion, who dressed for dinner every night in antique gowns and jewels. It took me quite a while to discover who she was and why she might be doing that.
Did starting without a storyline make it more difficult to write?
YES! The funny thing though, when I described my character to friends, they always had immediate and great ideas about who she was and where she'd come from. This book utilized more brainstorming than any other book I've ever written.
This book involves a lot of sewing and dressmaking. Is that something you enjoy doing?
Honestly, I cannot sew on a button. I mean, I really, really can't sew on a button.
Which character from Island in the Sea was most difficult to write?
Probably Lionel was the most difficult character to write, while also being my favorite character. He is quite complex and it was difficult to make him likable while allowing him to have many weaknesses. But in the end, I think the reader can see he has a good heart and means well, even with his failings. Plus, he was often very funny!
So how did you manage to write those kinds of scenes?
First of all, I found someone who knew what she was doing. Angie Carobini, daughter of food friend and fellow novelist Julie Carobini, is currently studying at the Fashion Institute of Technology in New York City. I emailed her countless questions, which she answered very patiently. I also watched season after season of Project Runway, as well as several documentaries about the fashion world.
What did you enjoy most about writing this book?


Research that involved looking through the old Hollywood glamour photos. The gowns during that time were so beautiful. I wish the red carpet looked more like that now.
They definitely take you back to a beautiful time.
Where can you be found on the web?
Before we conclude this interview, is there anything you'd like to ask our readers?
What is your favorite fashion era or decade?
It was a pleasure to be able to get to know you better today, Kathryn! Thank you again for dropping by, and best of luck with future endeavors!
Giveaway!
Books à la Mode is giving away
one print copy of Fading Starlight
—woohoo!
To enter, all you have to do is answer Kathryn's question in the comments below:
What is your favorite fashion era or decade?
Please make your comment MEANINGFUL. Comments solely consisting of stock responses or irrelevant fluff like "Thanks for the giveaway!" will not be considered for entry. Kathryn and I really want to hear your thoughts! :)
1940s fashion in the US really speaks to me! Very eloquent and feminine, yet still with a slightly structured and "professional" look to it.
Don't forget the entry eligibility terms and conditions!
Sponsored wholly by the tour publicist and publisher—a huge thank you to the lovely folks over at TLC Book Tours and Bethany House!
Giveaway ends May 29th at 11.59 PM (your time).
Open to US and Canada residents only. Sorry, everyone else! Please check my sidebar on the right for a list of currently running giveaways that are open worldwide—there are plenty to choose from!
Void where prohibited.
Winners have 48 hours to claim their prize once they are chosen, or else their winnings will be forfeited.
Although I do randomly select winners, I am in no way responsible for prizes, nor for shipping and handling.
As a reminder, you do
not
have to follow my blog to enter, though it is always very much appreciated ❤