Her One and Only
Becky Wade
After ten years in the NFL, superstar Gray Fowler is accustomed to obsessive fans. But when Gray starts receiving death threats from a stalker, his team hires an executive protection agency to guard him until the culprit is caught. Dealing with bodyguards 24/7 is a headache, especially when one of them is a young, beautiful woman. How can a female half his size possibly protect him better than he can protect himself?

Dru Porter is a former Marine, an expert markswoman, and a black belt--none of which saved her from disaster on her last assignment. In order to rebuild her tarnished reputation, she's determined to find Gray's stalker and, since relationships between agents and clients are forbidden, avoid a romantic attachment between herself and the rugged football player with the mysterious past.

Yet every secret that leads Dru closer to the stalker also draws her closer to Gray. As the danger escalates, they'll survive only if they can learn to trust their lives—and their hearts—to one another.
Creating the Covers for the
Porter Family
Series
Like many readers, I'm fascinated by the creative process that results in a book cover! For every book in my
Porter Family
series, I've shared a "behind the scenes" peek into the cover shoot. Here are some fun facts about the steps in the process along the way:
Every Porter Family cover features a real life couple! Both Undeniably Yours and Her One and Only's couples are married, friends of my editor, Raela Schoenherr, and parents of one child. The other two couples were dating at the time of the shoots.
The cover photos were all shot near Minneapolis, Minnesota (where Bethany House's headquarters is located). They typically shoot the covers in September, about eight months prior to my May releases.
A whole team in necessary for a photo shoot, including a hair/makeup artist, my editor, two designers, the photographer and assistant, the creative director, and, of course, the models. That's nine people involved in this stage of making the cover for Her One and Only!
When it's time to select a cover for a novel, the graphic designer presents several options to the decision-making team, which is made up of people who work in sales, marketing, editorial, and design. These options are called "mock ups."
The finished cover is ready in time for inclusion in the summer catalog that's shown to buyers at the sales conference in October.
If you follow my Pinterest Wars vs. Katie Ganshert on Facebook, Twitter, or Pinterest, then you know that I've tried to re-create the cover poses of all of my Porter books with my husband. The poses look so natural on the finished covers, but when you're the 'models' tasked with the job of actually trying to achieve them, they can feel very awkward. I've dissolved into laughter every time I've attempted one of my cover photos.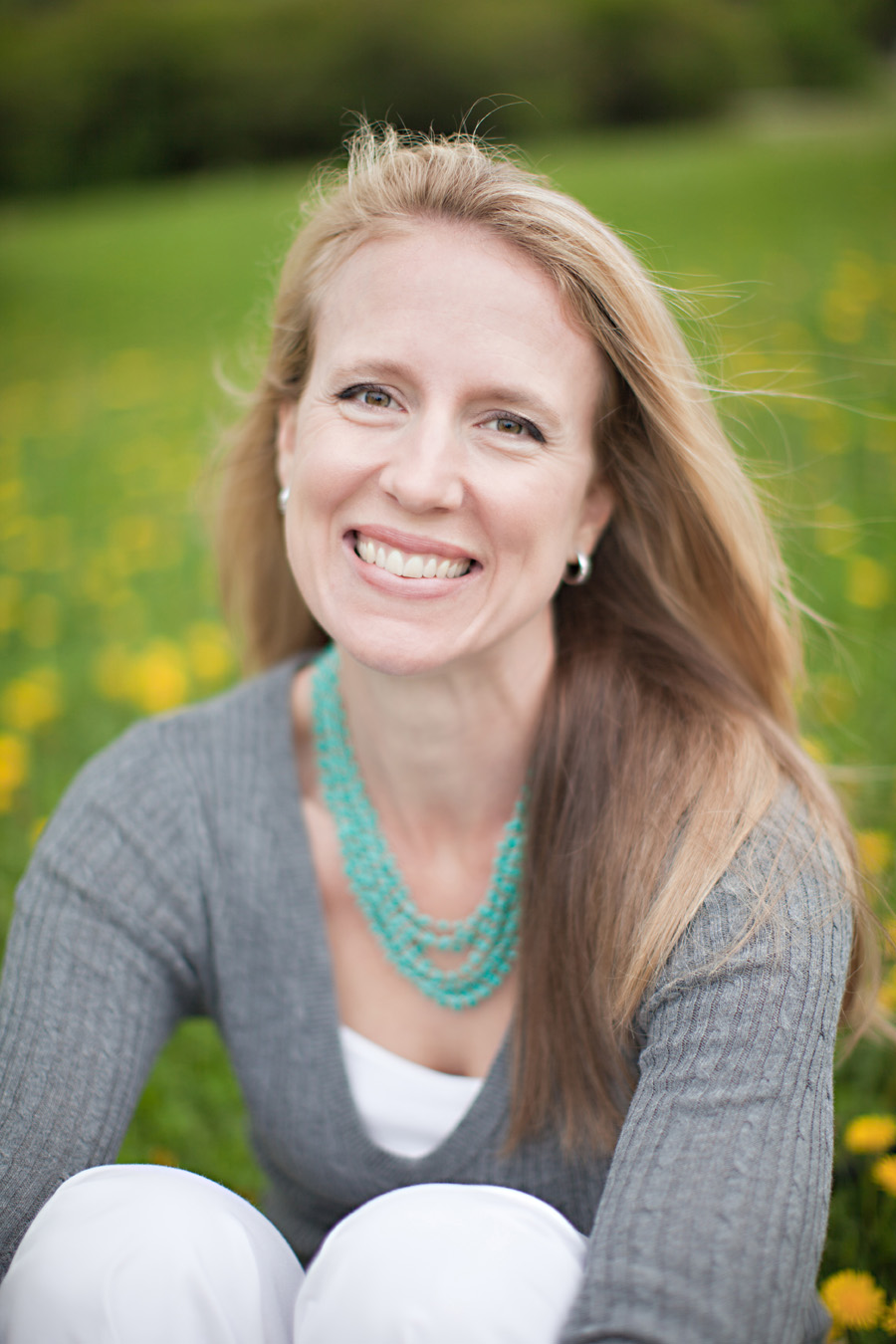 Becky Wade is a native of California who attended Baylor University, met and married a Texan, and moved to Dallas. She published historical romances for the general market, took time off to raise her children, then felt God nudging her to pursue contemporary Christian fiction.

Becky is a Carol Award winner and a finalist for both a RITA and an INSPY Award.
Giveaway!
Books à la Mode is giving away
one print copy of Her One and Only
—yay!!
To enter, all you have to do is tell me in the comments below:
What's your favorite romance novel cover?
Please make your comment MEANINGFUL. Comments solely consisting of stock responses or irrelevant fluff like "Thanks for the giveaway!" will not be considered for entry. Becky and I really want to hear from you guys! :)

Don't forget the entry eligibility terms and conditions!
Sponsored wholly by the tour publicist and publisher—a huge thank you to the lovely folks at TLC Book Tours and Bethany House!
Giveaway ends May 19th at 11.59 PM (your time).
Open to US and Canada residents only. Sorry, everyone else! Please check my sidebar for a list of currently running giveaways that are open worldwide. There are plenty to choose from!
Winners have 48 hours to claim their prize once they are chosen, or else their winnings will be forfeited.
Although I do randomly select winners, I am in no way responsible for prizes, nor for shipping and handling.
As a reminder, you do
not
have to follow my blog to enter, though it is always very much appreciated ❤