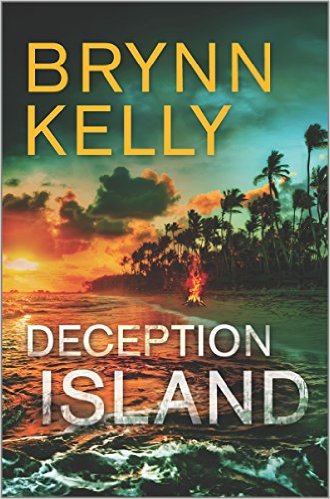 Deception Island
Brynn Kelly
A stolen boy

A haunted soldier

A cornered con woman...

Rafe Angelito thought he was done with the demons from his past—until his son is kidnapped. Blackmailed into abducting an American heiress, the legionnaire soon finds himself trapped in paradise with a fiery, daring beauty who's nothing he expects... and everything he desires. But when he uncovers her own dark secret, Rafe realizes he's made a critical mistake—one that could cost him everything.

Playing body double for a spoiled socialite was supposed to be Holly Ryan's ticket to freedom. But when she's snatched off her yacht by a tall, dark and dangerous stranger, the not-quite-reformed con artist will make a desperate play to turn her captor from enemy to ally, by any means necessary.

Yet as scorching days melt into sultry nights, Holly is drawn to the mysterious capitaine, with his unexpected sense of honor and his searing touch. When they're double-crossed, they'll have to risk trusting each other in ways they never imagined... because in this deadly game of deception, it's their lives—and hearts—on the line.
Something tugged on Holly's hand, then clamped under her arms. She thrashed, a scream ripping through her. No give. No pain, either. Maybe she'd die before it set in.
She flew into the air, weightless. What the hell? Below her an oval of ragged teeth crested the water and fell away into blackness. Still she soared. Her stomach dropped. Boof. Breath smacked from her lungs, pain shot through her nose. She'd landed, on something hard. A man's chest—the capitaine, his arms wrapped tight around her, lying under her on the floor of the inflatable. The boat tilted to starboard. He threw them toward port, then to the center. The vessel wobbled and righted. Silence cloaked them. Holy crap. The shark hadn't caught her. He had.
Something bumped the hull. She held her breath. A few dozen teeth on a few tubes and they'd be dessert. But everything stilled except the man's heaving chest and his quick panting rustling her hair. She wheezed in relief, gulping in air. Her nose throbbed.
"Are you hurt?" he said.
Her jellied muscles begged for reprieve. No! You're not giving up this fight. She took a steadying breath, raised a fist and slammed it into his stomach. Her arm bounced off, pain ripping up to her shoulder. He barely flinched. His arms tightened around her, jamming her nose into his chest. He hooked his legs around hers, pinning her with solid weight. She couldn't even wriggle. "I'll take that as a no," he said, huskily.
"Let me go."
"Sure. We can't lie here all night. But know that you can't overpower me. Run and I'll catch you, fight and I'll win. You are coming with me tonight."
"Why are you doing this?"
He paused. "Money. What else?" His tone was flat with bitterness. "Cooperate, and no harm will come to you. You have no choice but to trust me."
Trust him? She'd never met a man she could trust and wasn't about to start with a pirate. He released his grip, though his muscles remained tense. She coasted down his body and sat up. He sprang to his feet, towering over her. Just what was she up against? The balaclava shaded dark eyes. A tight black T- shirt outlined the taut chest she'd landed on. No wonder his stomach was impenetrable—even in the moonlight she could count the ridges of his six-pack. His sleeves cut across biceps that looked sculpted from granite. How the hell would she escape that?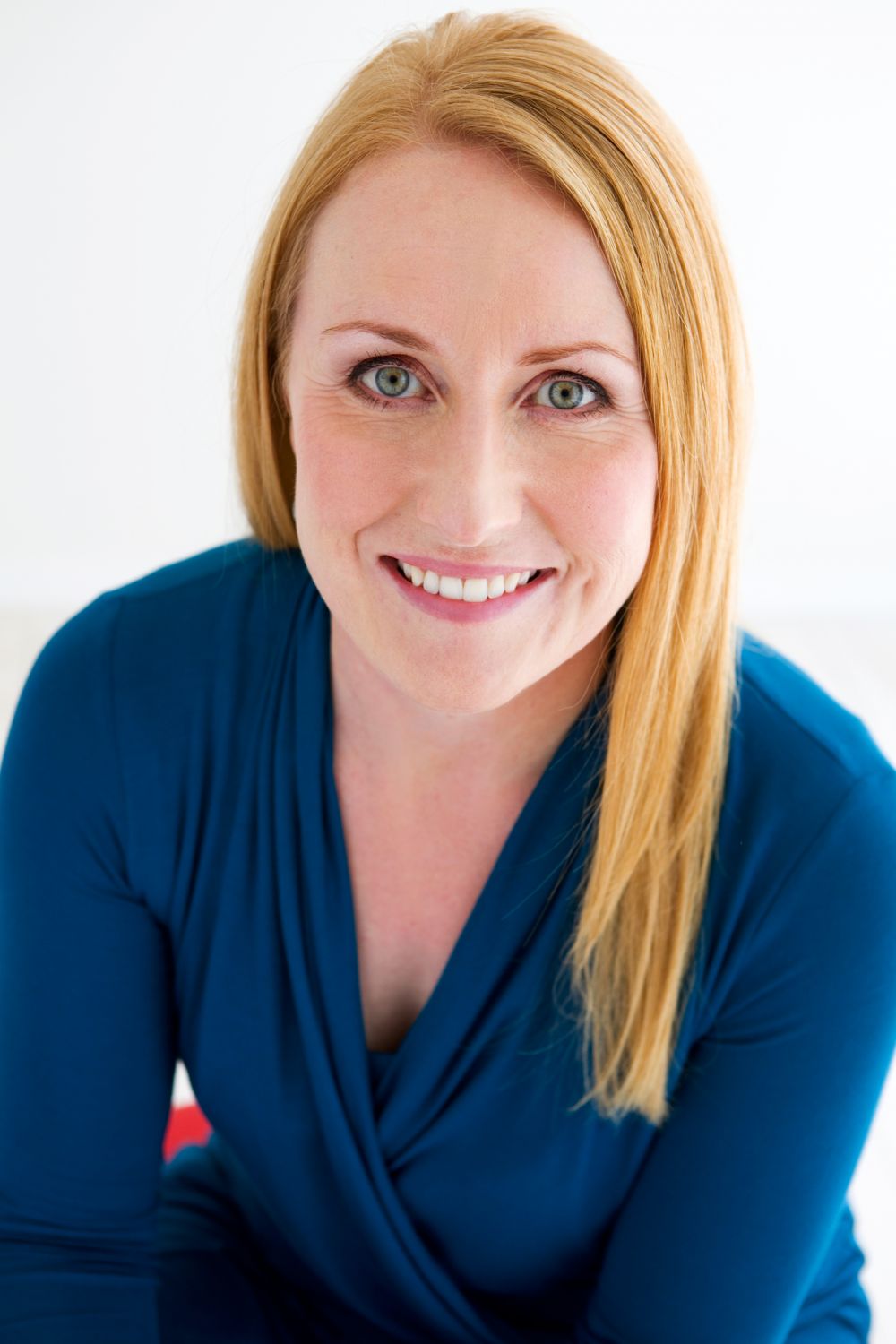 It took award-winning journalist Brynn Kelly only two decades to realize that all those stranger-than-fiction news reports (pirates, mercenaries, murders, conspiracies…) provided the perfect training for a new career: as a writer of larger-than-life novels.

She's delighted that HQN Books is publishing her Golden Heart-nominated debut novel because it gives her an excuse to spend her days in a bubble of delicious words and fiendish plots. Secretly, though, after all those years writing about the real world, she's terrified someone will realize she's making it all up.

Brynn has a degree in communications with a journalism major, and has won several prestigious writing awards, including the Valerie Parv Award and the Pacific Hearts Award. She's the bestselling author of four non-fiction books in her native New Zealand, and the mother of two young boys. In her (guffaw) spare time, she murders Italian arias studies classical singing.

She is working on a follow-up novel to Deception Island, which will also be published by HQN.
Giveaway!
Books à la Mode is giving away
one print copy of Deception Island
—yay!
To enter, all you have to do is tell me in the comments below:
As a child, who was your biggest celebrity idol? We all had one...
Please make your comment MEANINGFUL. Comments solely consisting of stock responses or irrelevant fluff like "Thanks for the giveaway!" will not be considered for entry. Brynn and I really want to hear from you guys! :)
I was totally sucked into the teen popstar rage at the time. My generation covered (late) Britney Spears, Hillary Duff, other Disney Channel stars... oh jeez.

Don't forget the entry eligibility terms and conditions!
Sponsored wholly by the tour publicist and publisher—a huge thank you to TLC Book Tours and HQN Books!
Giveaway ends May 27th at 11.59 PM (your time).
Open to US and Canada readers only—sorry, everyone else! Please check my sidebar for the list of currently running giveaways that are open worldwide. There are plenty to choose from!
Winners have 48 hours to claim their prize once they are chosen, or else their winnings will be forfeited.
Although I do randomly select winners, I am in no way responsible for prizes, nor for shipping and handling.
As a reminder, you do
not
have to follow my blog to enter, though it is always very much appreciated ❤