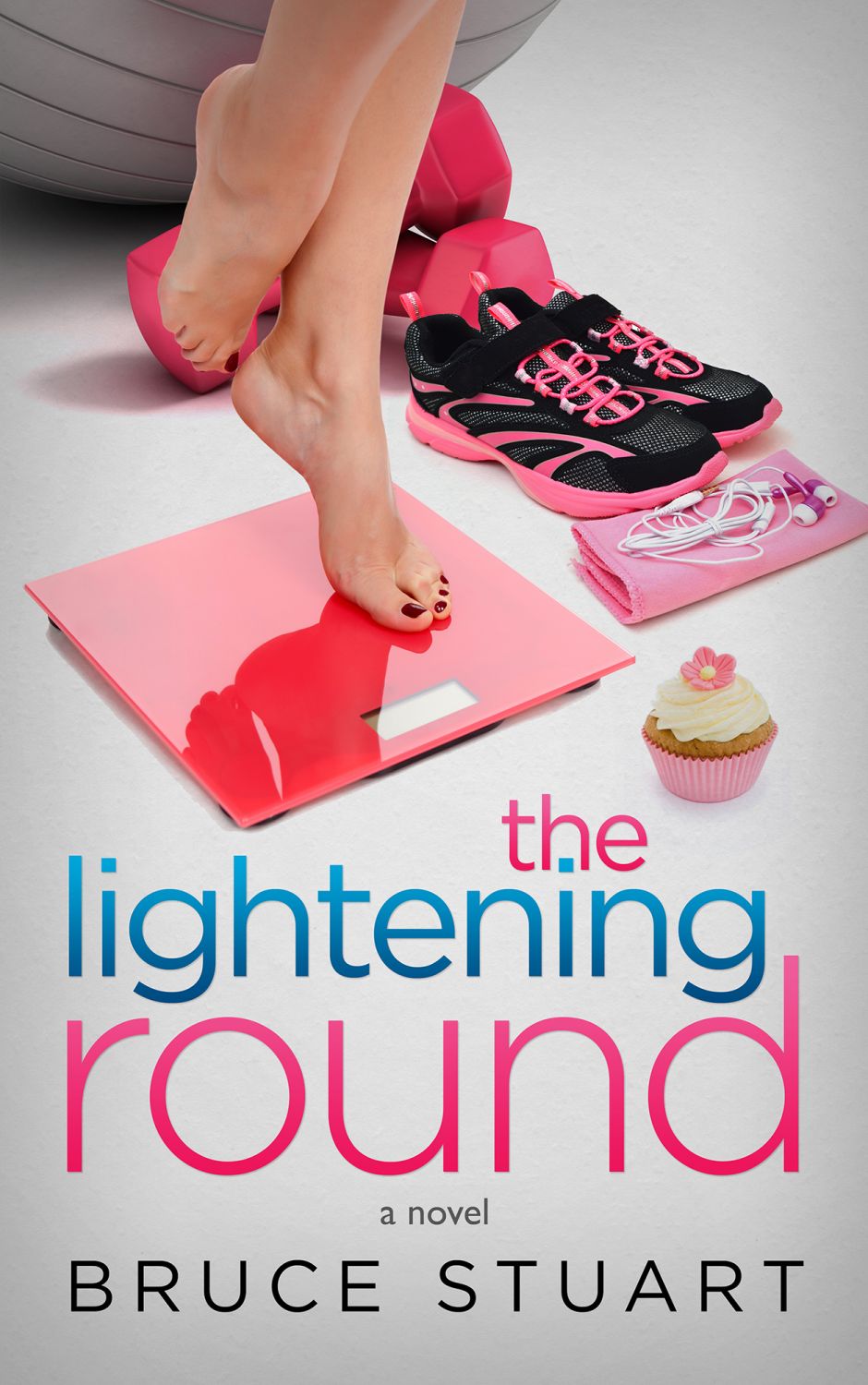 The Lightening Round
Bruce Stuart
The blockbuster SerialTeller serial The Lightening Round is now a novel.

Hannah More, a sassy single mom with weight issues, reluctantly enters The Ultimate Level, a San Francisco gym which groups its members based on their weight and fitness levels. Much to her shock, Hannah actually finds that this crazy "fitness experience" works well for her. That is, until she falls for another gym member who is on a different level.

The Ultimate Level's rigidly enforced policies only allow its members to communicate with members on different levels in person for 15 minutes every two weeks both inside and outside of the gym. Hannah will have to come up with some rather ingenious and comic schemes in order to land the romance of her dreams.
The Ultimate Level in
The Lightening Round
"How on earth did you come up with THAT gym?"
A San Francisco gym named The Ultimate Level that segregates its members onto different levels based on their fitness levels and weights? Yes, that is the main setting for my novel,
The Lightening Round
.
So, why was The Ultimate Level the primary setting for this novel about an overweight thirty- nine year old single mother's life journey? As some of you may know, this novel originated as a serial on SerialTeller. Readers were immediately intrigued by the idea of a gym which could actually get away with restricting its members from associating with those on different "levels." In addition to providing an "over-the-top" environment for my characters to roam, it also provided readers with a rather satirical look at the gym experience from one woman's perspective.
As someone who has also experienced struggles with weight loss, I shared many of the same dilemmas and frustrations with being a member of a rather regimented gym. By creating The Ultimate Level, I was able to explore the pain that many of us feel during the process of getting more physically fit in a totally absurd environment.
Some readers asked why Hannah didn't just quit. While that might have been the most logical course of action early on, soon enough Hannah realized that the idiotic place that she had only reluctantly joined was somehow achieving the results that she had never been able to get for herself. She was hooked. The Ultimate Level functioned not only as just a setting; in many ways, it was actually another character in the novel. A character which served to advance the protagonist Hannah's life journey in ways that she had never thought possible.
I welcome your comments after you have entered The Ultimate Level yourself through the front door of
The Lightening Round
.
Giveaway!
Books à la Mode is giving away
one print copy of The Lightening Round
—yay!!
To enter, all you have to do is answer Bruce's question in the comments below:
What is the strangest thing you've seen at a gym?
Please make your comment MEANINGFUL. Comments solely consisting of stock responses or irrelevant fluff like "Thanks for the giveaway!" will not be considered for entry. Bruce and I really want to hear from you guys! :)

Don't forget the entry eligibility terms and conditions!
Sponsored wholly by the tour publicist and author—a huge thank you to the lovely folks at TLC Book Tours and Bruce Stuart!
Giveaway ends April 1st at 11.59 PM (your time).
Open to US residents only. Sorry, everyone else! Please check my sidebar for a list of currently running giveaways that are open worldwide. There are plenty to choose from!
Winners have 48 hours to claim their prize once they are chosen, or else their winnings will be forfeited.
Although I do randomly select winners, I am in no way responsible for prizes, nor for shipping and handling.
As a reminder, you do
not
have to follow my blog to enter, though it is always very much appreciated ❤