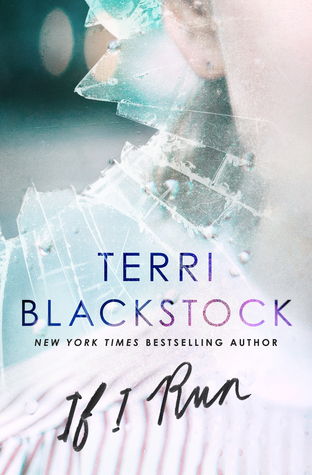 If I Run
Terri Blackstock
Casey knows the truth.

But it won't set her free.

Casey Cox's DNA is all over the crime scene. There's no use talking to police; they have failed her abysmally before. She has to flee before she's arrested... or worse. The truth doesn't matter anymore.

But what is the truth? That's the question haunting Dylan Roberts, the war-weary veteran hired to find Casey. PTSD has marked him damaged goods, but bringing Casey back can redeem him. Though the crime scene seems to tell the whole story, details of the murder aren't adding up. Casey Cox doesn't fit the profile of a killer. But are Dylan's skewed perceptions keeping him from being objective? If she isn't guilty, why did she run?

Unraveling her past and the evidence that condemns her will take more time than he has, but as Dylan's damaged soul intersects with hers, he is faced with two choices. The girl who occupies his every thought is a psychopathic killer... or a selfless hero. And the truth could be the most deadly weapon yet.
Giveaway!
Books à la Mode is giving away
one print copy of If I Run
—yay!!
To enter, all you have to do is tell me in the comments below:
What's the most fascinating (or shocking) murder case that you've ever heard of? What happened?
Please make your comment MEANINGFUL. Comments solely consisting of stock responses or irrelevant fluff like "Thanks for the giveaway!" will not be considered for entry. Terri
and I really want to hear from you guys! :)
I think the Black Dahlia case has a reason for being so highly publicized. Basically the victim was found completely sliced in half at the waist. So gruesome; this kind of thing is shocking to witness in movies/TV shows so I can't even imagine witnessing it in real life!

Don't forget the entry eligibility terms and conditions!
Sponsored wholly by the publicist—a huge thank you to the lovely folks over at FSB Media!
Giveaway ends March 1st at 11.59 PM (your time).
Open to US residents only
—sorry, everyone else! Please check my sidebar for a list of currently running giveaways that are open worldwide. There are plenty to choose from!
Winners have 48 hours to claim their prize once they are chosen, or else their winnings will be forfeited.
Although I do randomly select winners, I am in no way responsible for prizes, nor for shipping and handling.
As a reminder, you do
not
have to follow my blog to enter, though it is always very much appreciated ❤