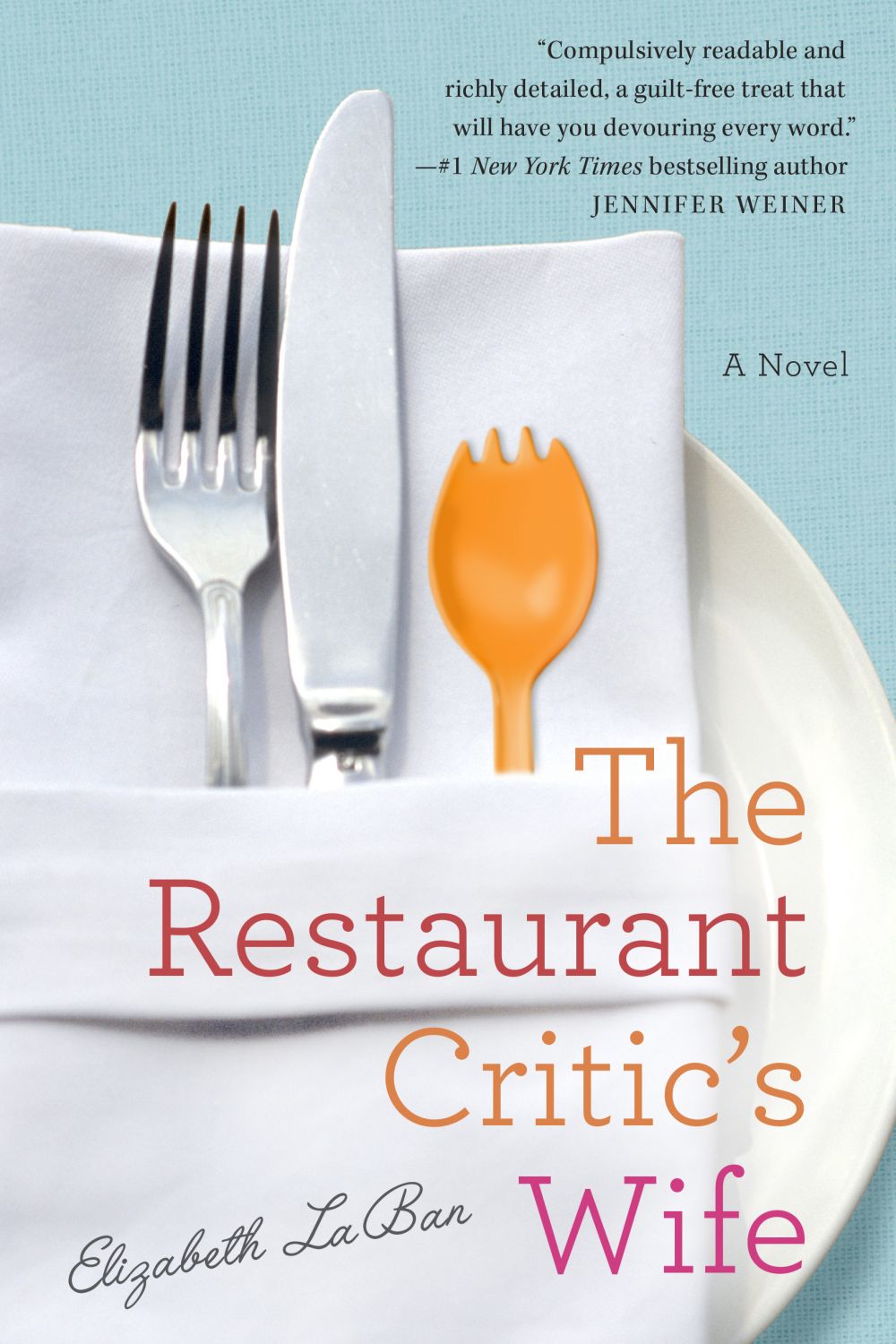 The Restaurant Critic's Wife
Elizabeth LaBan
What could be better than being married to a restaurant critic? All those amazing meals at the best restaurants... pure nirvana, right? Well, Lila Soto, the heroine of Elizabeth LaBan's charming new novel, The Restaurant Critic's Wife, might tell you otherwise. Sure the food is heavenly, but the downsides are considerable—especially being married to a man who is obsessed with his job and paranoid to the point of absurdity about being "outed" from his anonymity. Add to the scenario the fact that Lila has given up her own career to follow her husband's job to a new, unfamiliar city, and that she is now a fulltime stay-at-home mom—a gig she never aspired to, despite loving her kids—and you begin to see why Lila is doubting every life decision she's ever made.

Though it is not an autobiography by any means, it can't be overlooked that Elizabeth LaBan is herself married to Philadelphia restaurant critic Craig LaBan. "This book wouldn't exist without my husband," she says, "who brings excitement, adventure, love, and great food into our lives every day, and has always been open to my writing a novel about a woman who is married to a wacky restaurant critic. For the record, Craig is not obsessive or controlling like Sam—and Craig did not tell me to say that." But, even if her main characters are fictitious, there is no denying that Elizabeth draws on aspects of her own life to lend a delicious verisimilitude to the novel.

The Restaurant Critic's Wife is a charming portrait of the complexities of life that many women face when dealing with their marriages, their children, their friendships, and their careers. All the talk about exquisite food is merely the icing on a one-of-a-kind cake.
Unhealthy Guilty Pleasures
In my house our salt is so pure, I have to make sure to get iodine from other sources. My kids are so well-versed in food that my daughter knows multiple varieties of Risotto rices (Carnaroli is her favorite), and my son once asked a server why a dish was called wild boar—wasn't that redundant? I love a great fish or steak or homemade pasta as much as the next person. I love fresh baked bread and vegetables chosen from our local farmers' markets. But I also have a few guilty pleasures that are anything but gourmet, and might surprise people. Here are my top five, counting down to my most guilty pleasure of all.
Sour Patch Kids. I love them, but I also believe they have a medicinal factor, which is why I tell my family I need to carry them with me at all times. I have small stashes of them in the cabinet, in my purse, in my travel bag. Sometimes, when I can't get rid of a headache using traditional methods, I find a really fresh Sour Patch Kid will do the trick. But I have to admit I eat them (often) even when my head feels fine!
TastyKake Juniors. These delicious rectangular treats are the ones with vanilla cake and chocolate frosting. My son eats Butterscotch Krimpets like they are going out of style, so I often find myself in the Tastykake section of our local grocery store. On most days I look but don't buy, but sometimes I can't resist. Then I take that Junior home and cut tiny sweet slices off, trying not to eat the whole thing at once, until it has disappeared.
Pillsbury Cinnamon Buns. This is one of those perfectly engineered products that I don't think I could make better no matter how hard I tried. Sometimes I pretend my son wants them, and he is happy to eat them, but really I'm the one who wants them. I'll make a batch of eight, he'll have one or two, and the rest are mine for the next few days. I made them once for a family brunch. My husband scoffed, but everyone loved them. There have even been a few occasions when both kids were already off to school when I couldn't resist and I just made them for myself. Please don't tell anyone.
McDonald's. I grew up eating McDonald's. The smell of the fries conjures up my childhood. I can sing the Big Mac song by heart. When I was in elementary school, I would have it for lunch two or three times a week and I always got the same thing—two hamburgers, large fry and a medium Coke. I would get the exact same order today—maybe one fewer burger and a bigger Coke. The thing is, my family eats very little fast food and almost no really obvious fast food. My kids and husband have not had McDonald's in years. So I sneak it—when I'm alone or shopping near one. Also, I have a friend who also loves it even though his kids don't. We take each other to McDonald's each year for our birthdays. In fact, he still owes me!
Drum roll please... Coca-Cola. This is my biggest guilty pleasure. When I mentioned it to my kids they said it didn't count because I have it every day, but I argued that it does count because I always feel a little guilty and it is always a pleasure. I love it, and without it I would have a headache by about two in the afternoon. I have tried many times to "break up" with Coke and I have not yet succeeded. I will even call ahead to make sure a place serves it before I agree to go, and if they don't have any I bring it in in my small cooler with lots of ice! It might embarrass my kids a little, but it's worth it!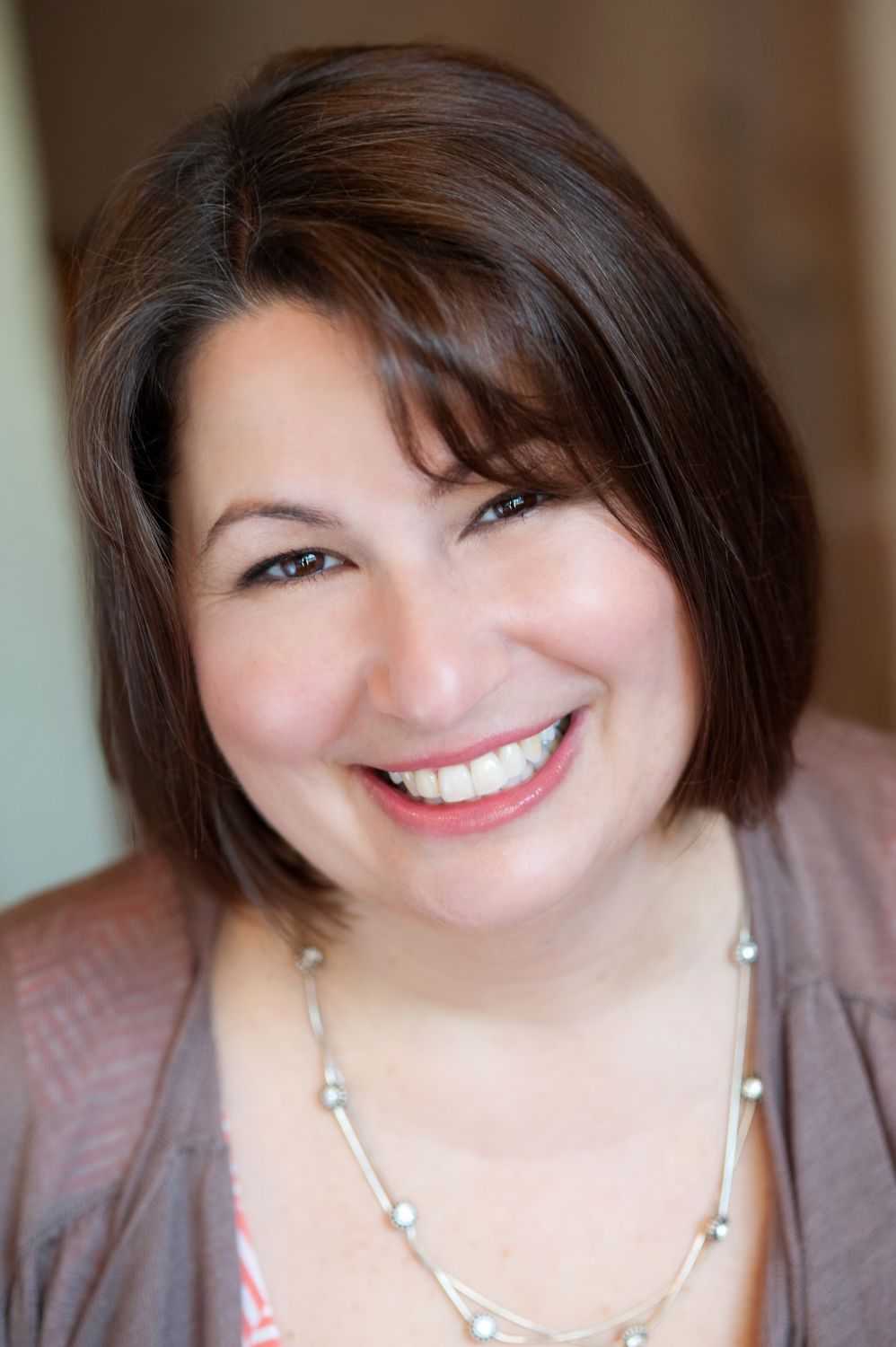 Elizabeth LaBan lives in Philadelphia with her restaurant critic husband and two children. She is also the author of the young adult novel The Tragedy Paper, published by Knopf, which has been translated into eleven foreign languages, and The Grandparent's Handbook, published by Quirk Books, which has been translated into seven foreign languages.

She teaches fiction writing at The University of Pennsylvania. In addition, she is a freelance writer and editor whose work has appeared in The Philadelphia Inquirer, New York Newsday and The Times-Picayune, among other publications. She also ghost writes a weekly column, and has ghost written two books.

She has a master's in journalism from Columbia University, and a bachelor's in English from Trinity College in Hartford. Elizabeth was an NBC Page, worked at NBC News in New York, taught journalism at a community college in New Orleans, and was a reporter at a number of small to mid-sized newspapers including The Riverdale Press before she began writing books.
Giveaway!
Books à la Mode is giving away
one print copy of The Restaurant Critic's Wife
—yay!!
To enter, all you have to do is tell me in the comments below:
What is your #1 guilty pleasure—the one food you can't resist no matter how unhealthy?
Please make your comment MEANINGFUL. Comments solely consisting of stock responses or irrelevant fluff like "Thanks for the giveaway!" will not be considered for entry. Elizabeth and I really want to hear from you guys! :)

Don't forget the entry eligibility terms and conditions!
Sponsored wholly by the tour publicist and publisher—a huge thank you to the lovely folks at TLC Book Tours and Lake Union Publishing!
Giveaway ends February 1st at 11.59 PM (your time).
Open to US and Canada residents only. Sorry, everyone else! Please check my sidebar for a list of currently running giveaways that are open worldwide. There are plenty to choose from!
Winners have 48 hours to claim their prize once they are chosen, or else their winnings will be forfeited.
Although I do randomly select winners, I am in no way responsible for prizes, nor for shipping and handling.
As a reminder, you do
not
have to follow my blog to enter, though it is always very much appreciated ❤