Paris Time Capsule
Ella Carey
New York–based photographer Cat Jordan is ready to begin a new life with her successful, button-down boyfriend. But when she learns that she's inherited the estate of a complete stranger—a woman named Isabelle de Florian—her life is turned upside down.




Cat arrives in Paris to find that she is now the owner of a perfectly preserved Belle Époque apartment in the ninth arrondissement, and that the Frenchwoman's family knew nothing about this secret estate. Amid these strange developments, Cat is left with burning questions: Who was Isabelle de Florian? And why did she leave the inheritance to Cat instead of her own family?




As Cat travels France in search of answers, she feels her grasp on her New York life starting to slip. With long-buried secrets coming to light and an attraction to Isabelle de Florian's grandson growing too intense to ignore, Cat will have to decide what to let go of, and what to claim as her own.
Things You Didn't Know Were True in Paris Time Capsule
The book is based on the true story of an abandoned apartment in Paris. It was rediscovered in 2010 after being locked up and left undisturbed for seventy years.
The real apartment belonged to a Belle Époque courtesan, Marthe de Florian, who lived there during the late 1890s.
Parisian courtesans such as Marthe de Florian were the ultimate Parisian women a hundred years ago in Paris. Where they went, the smart set followed. They went to the races at Longchamps, riding in the Bois de Boulogne, to the same theatres, and restaurants as the aristocracy.
Maisons Close, where courtesans worked were mainly closed down in Paris after world war two. The Nazis kept them going, but the world of the courtesan is all but forgotten now in Paris.
Marthe de Florian's granddaughter, known only as Madame de Florian, abandoned Marthe's apartment in 1940 on the eve of the Nazi invasion of Paris, never to return. Madame de Florian moved to the South of France where she lived until her death in 2010.
Marthe's granddaughter left the apartment full of all Marthe's treasures, exotic gifts from her many gentlemen admirers, stunning furniture, porcelain, not to mention her jewelry. Jewelry was the most prized possession of the courtesan, and they could expect to receive millions, if not tens of millions of francs of exquisite jewels during their working life as courtesans, or "demimondaines."
When Madame de Florian died in 2010 aged 91, the executors of her will were stunned to discover that she had kept her grandmother's apartment in Paris a secret all her life. She had paid the rent, the bills and so on, but the apartment had remained untouched until her death.
When the executors walked into the apartment one of them described the experience as like "walking into the apartment of Sleeping Beauty."
The apartment was in the ninth arrondissement in Paris—right in the heart of the Belle Époque, which was centered around Montmartre.
The real question, is why did Madame de Florian never go back? What would make you abandon your former life, lock it up, never to return? That was the question that inspired me to write Paris Time Capsule.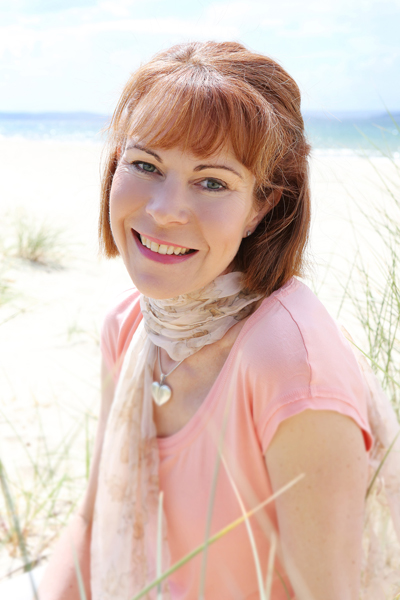 Ella Carey is a writer and a Francophile who can almost claim Paris as her second home.

She has learned French since she was five and has degrees in music, majoring in classical piano, and in arts, majoring in modern European history and nineteenth-century literature.

Writing has always been Ella's real passion, but she has worked in various other guises. As an emerging author, Ella has had her work published in The Review of Australian Fiction.

She has traveled to France more than a dozen times and drew on her many experiences there when writing Paris Time Capsule. Ella knew straight away that the fascinating true story of the abandoned apartment was a perfect fit for her, with its blend of history; impossible, decaying romance; and mystery–not to mention Paris.

Ella released Paris Time Capsule as an indie book in 2014, and it rose to number 10 on Amazon in the US. This revised and extended edition is now released with Lake Union Publishing. A feature film screenplay version of the book is in development.

In her spare time, Ella walks her dogs along the beach, speaks her particular sort of Franglais whenever she can, reads, loves to visit art museums and collects every beautiful book on Paris that she can possibly find.

She is hard at work on her second novel, which is also set in Paris. Ella lives with her two children and two noble Italian greyhounds, which are constantly mistaken for whippets.
Giveaway!
Books à la Mode is giving away
one print copy of Paris Time Capsule
—yay!!
To enter, all you have to do is answer Ella's question in the comments below:
Tell us about a secret history that has ever sparked your imagination.
I'm astounded by the story of Grand Duchess Anastasia (namely, Tsar Nicholas II's persecution during the last reign of Imperial Russia), no matter how many times I hear it. Countless books (my favorite here) and even a children's movie have been made about it but it's still a tragic, completely complicated, and fascinating event that's so easily overlooked in the account of the Russian Empire.
Every time I wonder what it would be like to be her, or any one of the young Romanov sisters, I can't imagine the kind of fear they must have gone through. Every time, I imagine a different storyline
—
a different, desperate outcome
. No wonder there are so many conspiracy theories about her family even today!
Please make your comment MEANINGFUL. Comments solely consisting of stock responses or irrelevant fluff like "Thanks for the giveaway!" will not be considered for entry. Ella and I really want to hear from you guys! :)

Don't forget the entry eligibility terms and conditions!
Sponsored wholly by the tour publicist and publisher—a huge thank you to the lovely folks at TLC Book Tours and Lake Union Books!
Giveaway ends November 14th at 11.59 PM (your time).
Open to US and Canada residents only. Sorry, everyone else! Please check my sidebar for a list of currently running giveaways that are open worldwide. There are plenty to choose from!
Winners have 48 hours to claim their prize once they are chosen, or else their winnings will be forfeited.
Although I do randomly select winners, I am in no way responsible for prizes, nor for shipping and handling.
As a reminder, you do
not
have to follow my blog to enter, though it is always very much appreciated ❤