The Sisters of Versailles (The Mistresses of Versailles #1)
Sally Christie
Goodness, but sisters are a thing to fear.

Set against the lavish backdrop of the French Court in the early years of the 18th century, The Sisters of Versailles is the extraordinary tale of the five Nesle sisters—Louise, Pauline, Diane, Hortense, and Marie-Anne—four of whom became mistresses to King Louis XV. Their scandalous story is stranger than fiction but true in every shocking, amusing, and heartbreaking detail.




Court intriguers are beginning to sense that young King Louis XV, after seven years of marriage, is tiring of his Polish wife. The race is on to find a mistress for the royal bed as various factions put their best foot—and women—forward. The King's scheming ministers push Louise, the eldest of the aristocratic Nesle sisters, into the arms of the King. Over the following decade, the four sisters—sweet, naïve Louise; ambitious Pauline; complacent Diane, and cunning Marie Anne—will conspire, betray, suffer, and triumph in a desperate fight for both love and power.




In the tradition of The Other Boleyn Girl, The Sisters of Versailles is a clever, intelligent, and absorbing novel that historical fiction fans will devour. Telling the story of a group of women never before written about in English, Sally Christie's stunning debut is a complex exploration of power and sisterhood—of the admiration, competition, and even hatred that can coexist within a family when the stakes are high enough.
Getting to the Perfect Title for The Sisters of Versailles
The perfect title really is perfect—when you hear it, you know. Instantly.
The Sisters of Versailles
is (at least IMHO) the perfect title for my book, but it wasn't always that way.
I came across the story of the five Nesle sisters—four of whom became mistresses to King Louis XV—one night when I was trawling Wikipedia. A few clicks and I found out a little more about them; a few more clicks and I discovered that nothing had been written about them in English (and little in French for that matter). I instantly knew that this was a story I wanted to write, and I instantly knew that it had to be told from the perspective of each of the sisters.
What was less clear to me was the title. My "working title" became
Louise, Pauline, Diane and Marie Anne
—the names of the four sisters. A definite mouthful but I liked the rhyming ending of "Diane and Marie Anne". I tried it out on my own sister (I'm a very private writer and she was one of the few people that even knew I was writing a book) but she was underwhelmed. It remained a working title.
Nothing else came along to inspire me until I found a song about the Nesle sisters that was circulated in Paris and Versailles during their time with the King. The song talks about each sister in turn (I won't print it here because it contains spoilers) and then ends by asking: Loving an entire family, is that faithfulness or infidelity?
I really liked that last line—yes, the king was unfaithful to each sister, but at the same time he was being faithful to their family! I renamed my book
Faithless Fidelity
. I suspected it made the book sound like a really schlocky romance novel (ya think?) but at the same time I thought it was kind of clever.
I didn't test the title out, but now whenever I tell anyone about it, they look at me with horror: I guess it wasn't that clever. I started querying and after a couple of really quick form rejections, I was starting to think that maybe a re-naming was in order. But what?
While deciding, I sent out a few more queries. I will be eternally grateful to my now agent for overlooking the atrocious title and seeing something he liked in the manuscript. Even before he signed me as a client he had renamed the book in his head; I think it took him about ten seconds to come up with
The Sisters of Versailles
. Which is simple, streamlined and absolutely perfect; it instantly captures the setting (Versailles) and the main theme of the book (sisters).
The title also lends itself nicely to the trilogy we developed based around the mistresses of Louis XV. After
The Sisters of Versailles
comes
The Rivals of Versailles
, about Madame de Pompadour and her many rivals, and then finally
The Enemies of Versailles
, about King Louis XV's last mistress the Comtesse du Barry and her many enemies (anyone familiar with Marie Antoinette will know du Barry as they overlapped for several years at Court).
And that's the tortuous path that led to—eventually—the perfect title!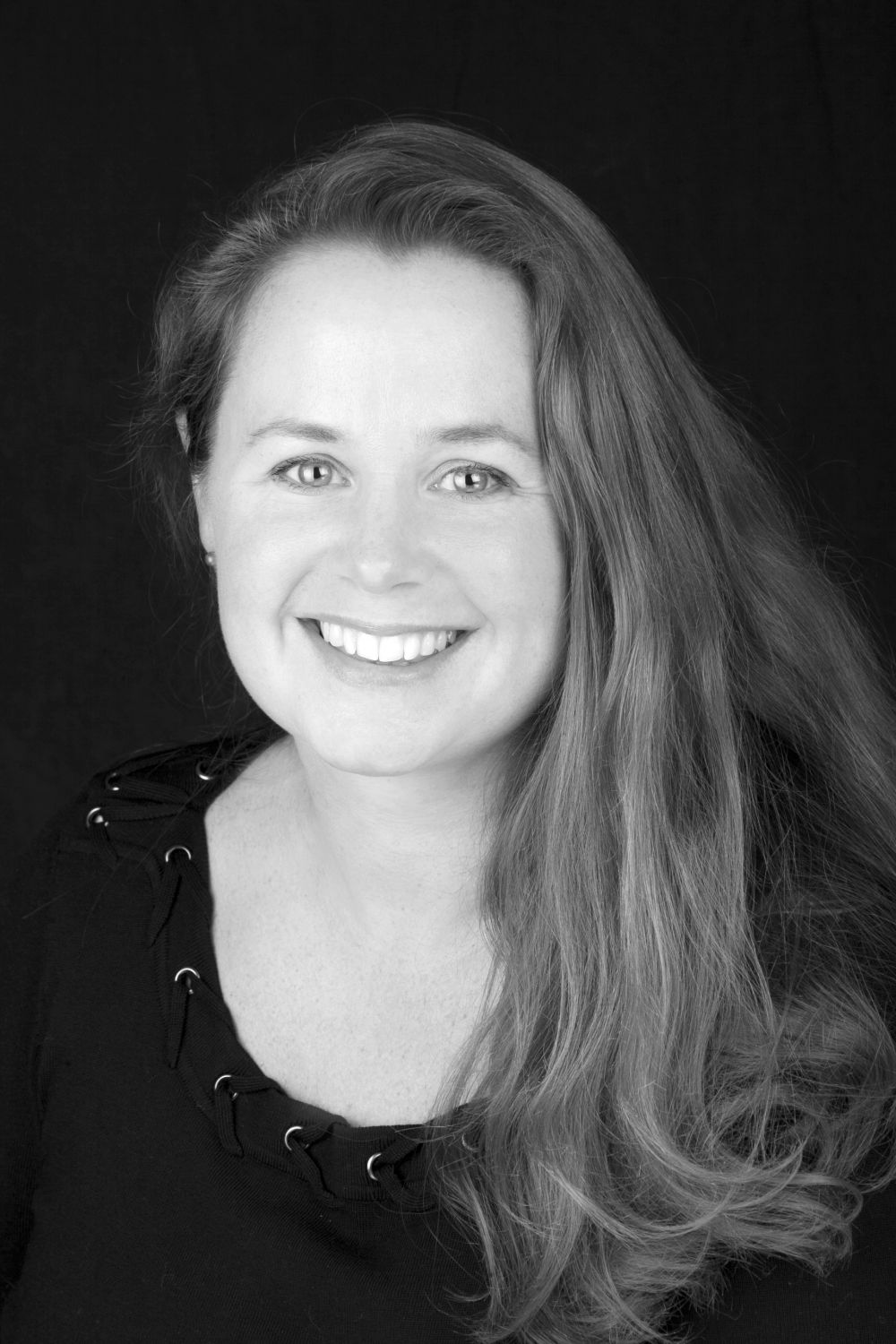 Sally Christie was born in England of British parents but grew up mostly in Canada. As a child she moved around with her family and then continued her wandering as she pursued a career in international development; she's lived in 14 different countries and worked in many more. She's now settled in Toronto and loving it.

Sally lives and breathes history; ever since she read Antonia Fraser's masterful Mary, Queen of Scots when she was 10, she's been an avid history junkie. She wishes more attention and technical innovation was devoted to time travel, because there is nothing she would rather do than travel back in time! Writing historical fiction is a poor substitute, but it's the best one we have at the moment.

When not reading and writing history, she's a tennis and Scrabble fanatic.
Giveaway!
Books à la Mode is giving away
one print copy of The Sisters of Versailles
—yay!!
To enter, all you have to do is answer Sally's question in the comments below:
Thinking of your favorite books, which do you think has the most perfect and fitting title?
Please make your comment MEANINGFUL. Comments solely consisting of stock responses or irrelevant fluff like "Thanks for the giveaway!" will not be considered for entry. Sally and I really want to hear from you guys! :)

Don't forget the entry eligibility terms and conditions!
Sponsored wholly by the tour publicist and publisher—a huge thank you to the lovely folks at TLC Book Tours and Atria Books!
Giveaway ends November 6th at 11.59 PM (your time).
Open to US and Canada residents only. Sorry, everyone else! Please check my sidebar for a list of currently running giveaways that are open worldwide. There are plenty to choose from!
Winners have 48 hours to claim their prize once they are chosen, or else their winnings will be forfeited.
Although I do randomly select winners, I am in no way responsible for prizes, nor for shipping and handling.
As a reminder, you do
not
have to follow my blog to enter, though it is always very much appreciated ❤