Starlight on Willow Lake (Lakeshore Chronicles #11)
Susan Wiggs
#1 New York Times bestselling author Susan Wiggs sweeps readers away to a sun-drenched summer on the shores of Willow Lake in a stunning tale of the delicate ties that bind a family together... and the secrets that tear them apart




When caregiver Faith McCallum arrives at the enchanted lakeside estate of Avalon's renowned Bellamy family, she's intent on rebuilding her shattered life and giving her two daughters a chance at a better future. But she faces a formidable challenge in the form of her stubborn and difficult new employer, Alice Bellamy. While Faith proves a worthy match for her sharp-tongued client, she often finds herself at a loss for words in the presence of Mason Bellamy—Alice's charismatic son, who clearly longs to escape the family mansion and return to his fast-paced, exciting life in Manhattan... and his beautiful, jet-setting fiancée.

The last place Mason wants to be is a remote town in the Catskills, far from his life in the city, and Faith McCallum is supposed to be the key to his escape. Hiring the gentle-hearted yet strong-willed caregiver as a live-in nurse gives his mother companionship and Mason the freedom to return to his no-attachments routine. For Faith, it means stability for her daughters and a much-needed new home. When Faith makes a chilling discovery about Alice's accident, Mason is forced to reconsider his desire to keep everyone, including his mother, at a distance. Now he finds himself wondering if the supercharged life he's created for himself is what he truly wants…and whether exploring his past might lead to a new life—and lasting love—on the tranquil shores of Willow Lake.
The Inspiration for Starlight on Willow Lake
Starlight on Willow Lake
completes a circle I didn't realize I was starting back when I wrote the very first
Lakeshore Chronicles
novel,
Summer at Willow Lake
.
The central event in that story was a fiftieth wedding anniversary celebration, and it was inspired by the golden anniversary of my own parents. I dedicated the novel to them, because throughout my life, they have been my inspiration. They avidly read each book I wrote. By the time I wrote
Starlight on Willow Lake
, they had celebrated their 60th anniversary, and once again, the book is dedicated to them. My parents' lives changed over the past few years, as my father was diagnosed with Parkinson's disease. So it's no wonder that this novel comes from a heartfelt, personal event in my own life–caring for my beloved, elderly dad. When I started writing the story, he needed round-the-clock care. The main character, Faith, was inspired by the caregivers who work so selflessly for the people they look after.
Dad passed away in July, just days before the author copies of
Starlight on Willow Lake
arrived on my doorstep. I cried when I saw the dedication page, knowing it was the first book of mine that my father would never read. He was devoted to the Bellamys, to the town of Avalon and Willow Lake, places modeled on his childhood home in upstate New York. He would have loved the grit and determination shown by Alice, Faith's client in the book. Most of all, he would have loved the fact that once again, his daughter's book has been "released into the wild," as he used to like to say.
Watching the living angels who cared for Dad day in and day out, I often wondered what their lives are like at the end of a long, arduous day, when they've exhausted every bit of their patience, tenderness, compassion and sweat labor. What do they go home to? Who cares for them?
These questions are at the heart of
Starlight on Willow Lake
. And as I wrote this novel, the answers surprised even me. The unlikely pairing of international financier Mason Bellamy, and the lonely young woman in charge of his mother's care compelled me from beginning to end.
Their instant, sizzling chemistry set the tone for a passionate, funny, heartbreaking and ultimately uplifting love story.
So there you have it—the inspiration for my latest novel. Despite the serious storyline, the book features the elements closest to my heart–mismatched lovers, glorious scenery by a magical lake, the bonds of friends and family, several doses of humor and as always, the incredible power of love to give life its deepest meaning.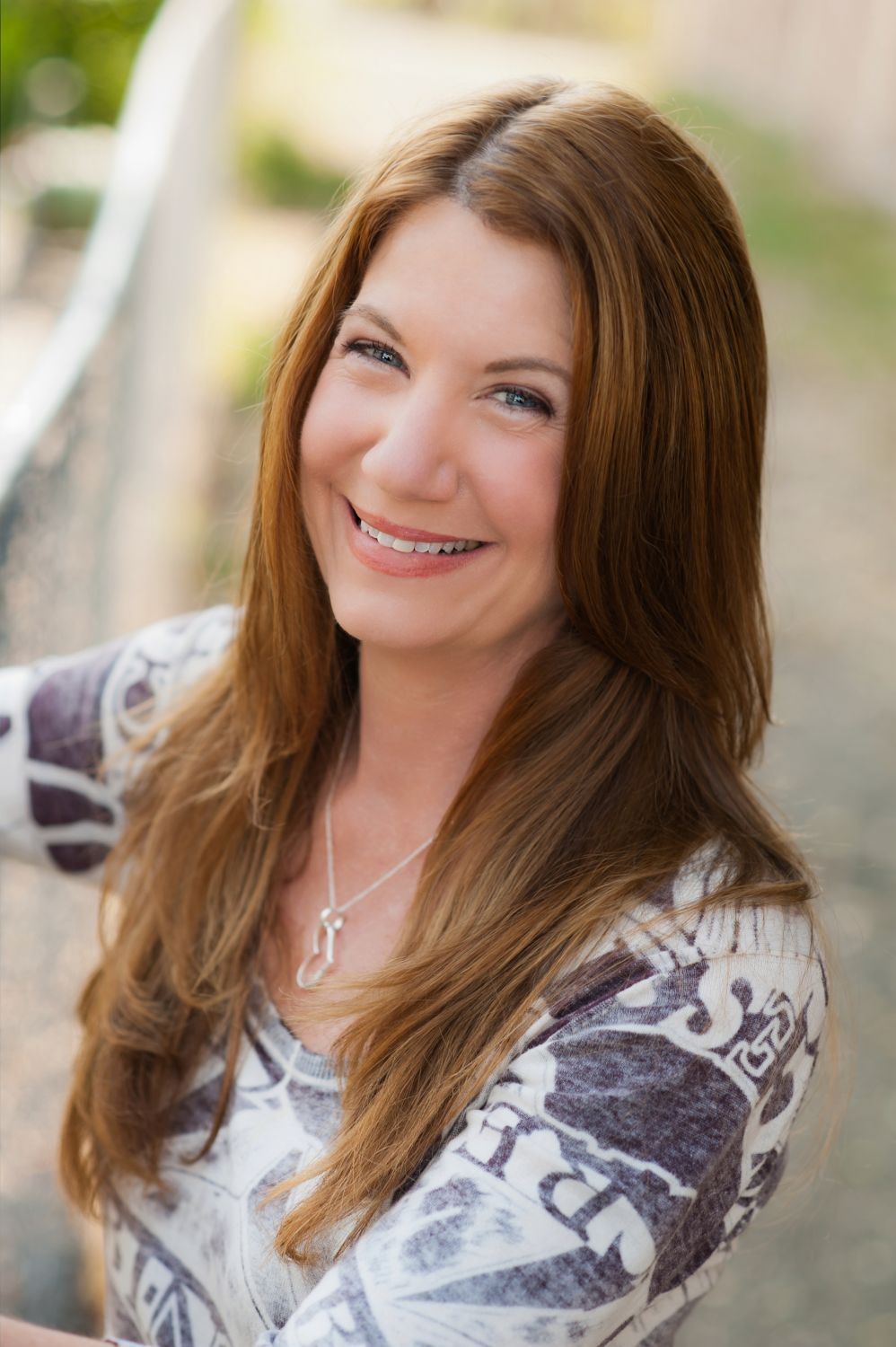 Susan Wiggs's life is all about family, friends... and fiction. She lives at the water's edge on an island in Puget Sound, and she commutes to her writers' group in a 17-foot motorboat. She serves as author liaison for Field's End, a literary community on Bainbridge Island, Washington, bringing inspiration and instruction from the world's top authors to her seaside community. She's been featured in the national media, including NPR's "Talk of the Nation," and is a popular speaker locally and nationally.

Wiggs is the recipient of three RITA (sm) awards and four starred reviews from Publishers Weekly for her books. Several of her books have been listed as top Booksense picks and optioned as feature films. Her novels have been translated into more than two dozen languages and have made national bestseller lists, including the USA Today, Washington Post and New York Times lists.

The author is a former teacher, a Harvard graduate, an avid hiker, an amateur photographer, a good skier and terrible golfer, yet her favorite form of exercise is curling up with a good book.
Giveaway!
Books à la Mode is giving away
one $50 gift card to Barnes & Noble
—courtesy of the radiant Susan Wiggs and her publisher, Harlequin MIRA. Yay!!
To enter, all you have to do is answer Susan's question:
What's the first place you go to when you walk into a bookstore?
Please make your comment MEANINGFUL. Comments solely consisting of stock responses or irrelevant fluff like "Thanks for the giveaway!" will not be considered for entry. Susan and I really want to hear from you guys! :)

Don't forget the entry eligibility terms and conditions!
Sponsored wholly by the tour publicist and publisher—a huge thank you to the lovely folks at TLC Book Tours and Harlequin Books!
Giveaway ends November 4th at 11.59 PM (your time).
Open internationally—woohoo! That means anyone in the world can enter, provided you have a verifiable email address and can redeem B&N US gift cards.
Winners have 48 hours to claim their prize once they are chosen, or else their winnings will be forfeited.
Although I do randomly select winners, I am in no way responsible for prizes, nor for shipping and handling.
As a reminder, you do
not
have to follow my blog to enter, though it is always very much appreciated ❤