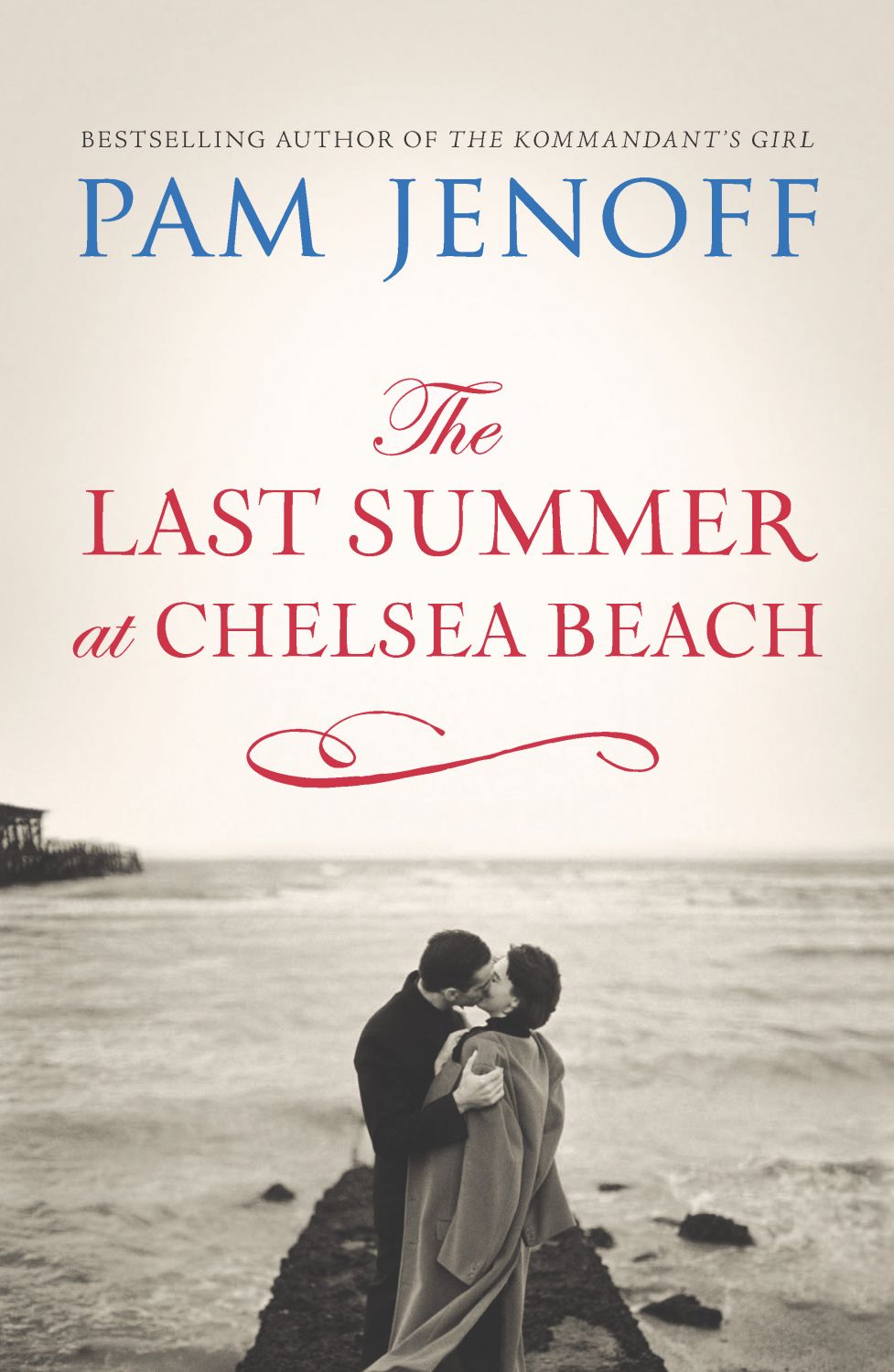 The Last Summer at Chelsea Beach
Pam Jenoff
Adelia Montforte begins the summer of 1941 aboard a crowded ship bound for America, utterly alone yet free of Fascist Italy. Whisked away to the seaside by her well-meaning aunt and uncle, she slowly begins to adapt to her new life. That summer, she basks in the noisy affection of the boisterous Irish-Catholic boys next door, and although she adores all four of the Connally brothers, it's the eldest, Charlie, she pines for. But all hopes for a future together are throttled by the creep of war and a tragedy that hits much closer to home.

Needing to distance herself from grief, Addie flees—first to Washington and then London, where the bombs still scream by night—and finds a passion at a prestigious newspaper. More so, she finds a purpose. A voice. And perhaps even a chance to redeem lost time, lost family—and lost love. But the past, never far behind, nips at her heels, demanding to be reckoned with. And in a final, fateful choice, Addie discovers that the way home may be a path she never suspected.
I'm not so sure there is anything so terribly interesting about what we writers do. We put down some words and at some point they become a book—no sorcery whatsoever. But I'm asked at every book event and interview about my writing process. Perhaps it is not what we do, but how we do it that interests people. With this in mind, I'd like to offer up 5 things that might surprise you about my writing process:
I write seven days a week. I feel about writing the way many people feel about exercise; if I don't do it every day, I just don't feel good or right. Last year I had a several month hiatus between book projects and it was driving me crazy. So on New Year's Day I said, "Okay, starting tomorrow I am going to write every day for 100 days, just to see if I can." And I did—I touched paper (or keyboard) every single day, through sick kids and sewage backups and snowstorms. Sometimes it was no more than a few sentences. I finished up somewhere around April 11th and it felt so good I just turned around and started the second 100 days. It is July and I am still going.
I have zero stamina. I'm what I describe as a short-burst writer meaning if you give me 45 minutes, I can use it to write. But if I have eight hours, I am lost. I can't go for more than 3 hours or so a day, and it almost always has to be in the morning. (I attribute this to the fact that I became a writer while working full time as an attorney. Back then I only got 5-7 in the morning to write before heading off to work each day.) The trick then is when I'm under deadline or have longer days available to write to find ways to use the time productively. Just like a runner or other athlete, I'm always trying to build my endurance.
I can write anywhere except home. I have been lucky enough to write in castles and on mountaintop retreats. But I have also written in my doctor's waiting room and my car. And I can tell you which coffee shops within a three town radius open at 6 AM on weekends because I have my nose pressed against the glass waiting to get in to open my lap top. But the one place I cannot write is at home. When the family is there it is too noisy and when they are out it is too quiet and there is laundry and so on. So I have to go elsewhere to write.
I vomit on the page. Sorry for that mental image, but folks have actually used that term to describe my process. I start with an image and open my lap top and spew out the worst junk imaginable in any order it comes out without stopping. I do this for months and months on end. About 60,000 words or so in, it becomes unwieldy and then I start putting together chapters and outlines and such. It is the very worse kind of writing process because the editing is hell; I don't recommend it to anyone. It is 180 degrees opposite to many of my peers who are "linear" writers and perfect their work as they go. One MFA director referred to it as a waste of time. But it is the only way that works for me; I've tried to change and it is impossible.
I don't believe in writer's block. And here's why: when I was an attorney at a big firm, I couldn't just say, "Oh sorry, I'm not inspired to write a brief today." I would have lost my job if I didn't produce the work. I treat writing as a job and I try to take the same approach in my novel writing. Of course the words don't always flow, but there are ways. For example, at night before I go to bed I will read something, a research book or a book on writing craft, and takes notes that pertain to my work in progress. That way, when I wake up bleary-eyed at 5 AM the next morning, I have prompts from which to start writing. So perhaps it is not so much that I don't believe in writer's block, as I don't believe in letting it stop me.
I'm always eager to learn from others, so please tell me: what about your writing or work process would I find surprising? Are there any similarities between my writing oddities and yours?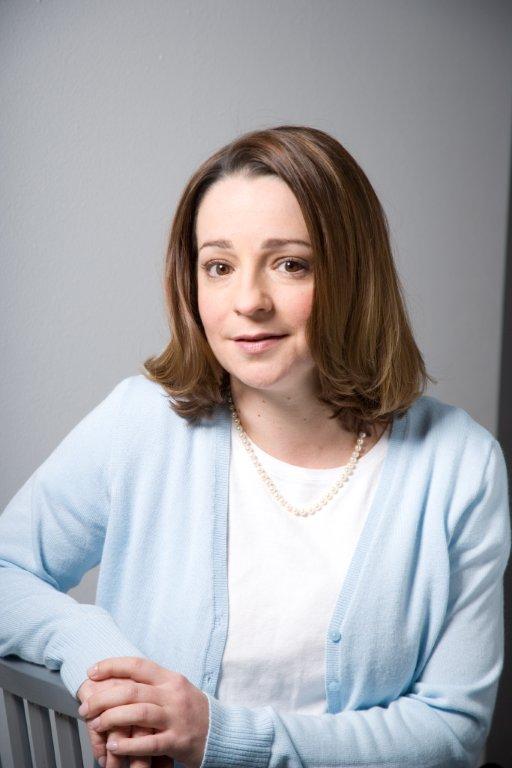 Pam Jenoff is the Quill-nominated internationally bestselling author of The Kommadant's Girl. She holds a bachelor's degree in international affairs from George Washington University and a master's degree in history from Cambridge, and she received her Juris Doctor from the University of Pennsylvania.

Jenoff's novels are based on her experiences working at the Pentagon and also as a diplomat for the State Department handling Holocaust issues in Poland. She lives with her husband and three children near Philadelphia where, in addition to writing, she teaches law school at Rutgers.
Giveaway!
Books à la Mode is giving away
one print copy of The Last Summer at Chelsea Beach, plus a limited edition book beach tote
—yay!!
To enter, all you have to do is answer Pam's question:
What about your writing or work process would I find surprising? Are there any similarities between my writing oddities and yours?
Please make your comment MEANINGFUL. Comments solely consisting of stock responses or irrelevant fluff like "Thanks for the giveaway!" will not be considered for entry. Pam and I really want to hear from you guys! :)

Don't forget the entry eligibility terms and conditions!
Sponsored wholly by the tour publicist and publisher—a huge thank you to TLC Book Tours and Harlequin Books!
Giveaway ends August 17th at 11.59 PM (your time).
Open to US and Canada readers only—sorry, everyone else! Please check my sidebar for the list of currently running giveaways that are open worldwide. There are plenty to choose from!
Winners have 48 hours to claim their prize once they are chosen, or else their winnings will be forfeited.
Although I do randomly select winners, I am in no way responsible for prizes, nor for shipping and handling.
As a reminder, you do
not
have to follow my blog to enter, though it is always very much appreciated ❤