Summer is one of my favorite makeup seasons not only because the bright, splashy colors and bronzed, golden looks, but because it's what I consider the most
minimal
makeup season. The warmer weather calls for lighter coverage, while the humidity and beach- or poolside-oriented days require makeup and skincare that will last all day. Here are my favorite picks for summer so far, plus why I depend on them so much (and why you should too).


Summer Beauty Essentials
Skin
'Tis the season for perfect skin! Okay, so maybe that has less to do with the sunshine and more to do with how we're caking on less product, but I really feel summer skincare is more simplified. That said, with all the extra sun you're getting, you should definitely be taking extra precautions to take care of it!
Since I don't wear heavy foundation in the summer, I find myself not doing the whole triple cleanse thing every night, and just opt for a cleansing water (like the famed and ridiculously priced Bioderma Micelle) and face wash on a daily basis. I live for the
Vichy Micellar Solution
(my #1 pick!),
Nature Republic Jeju Sparkling Water
which is ubiquitous in Korea, and
Simple Cleansing Micellar Water
found at any drugstore in the States, whose price you can't beat either!
Facial sprays are a must-have for me not only for setting makeup, but also to refresh your sweaty, heated faces from being out in the sun so long. I personally fancy the
Eau Thermale d'Uriage
because of its soothing and cooling benefits, and
Caudalíe Grape Water
for an instant moisture and mineral boost. Both sprays come out of a nitrogen can in a very fine mist rather than an annoying squirt, and contain NO alcohol or other irritating ingredients, which most other facial mists have. While these aren't exactly makeup extending sprays, they do help get rid of that powdery makeup finish, in the same vein as Mac Fix+.
Sunscreen is probably the NUMBER 1 summer necessity for me (although really, it should be year-round). Even a few minutes of unprotected sun exposure can harm your skin that won't only result in immediate discomfort (sunburns!) but also long-term, irreversible damage. One of my biggest gripes with sunscreen is how uncomfortable or tacky they feel, especially under makeup, so I opt for sheer, more fluid mediums that you can't even detect on the face, such as
Uriage Hyséac Fluide SPF 30
, which dries down to a silky matte finish, perfect for oily/combo skin. A Korean (and more affordable) alternative is the
Etude House Sunprise Mild Watery Light
, which has a really watery texture as its name indicates. The Uriage one contains physical SPF while the EH one is purely chemical, so make sure you know which works better for you.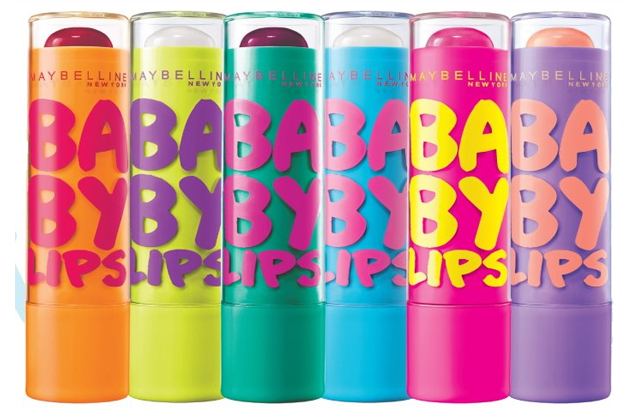 A typical SPF routine should also include protection for your lips, a very sensitive but often forgotten part of your face. If you don't enjoy the idea of slathering sunscreen on your lips (as would anyone.....), invest in a lip balm that contains SPF. J'adore
Maybelline Baby Lips
in Quenched (in the blue tube), which goes on clear but smells DIVINE and Grape Vine (in the green tube), which gives off a gorgeous sheer barely-there berry-toned tint.
Face
4. Tinted Moisturizer (in lieu of foundation)
As much as I love the coverage of my holy grail BB creams and concealers, the summer months are when I feel most confident about letting my natural skin shine. On an every day basis, rather than applying my normal base products, I prefer to use light coverage tinted moisturizers that will just color correct any redness or minimize any enlarged pores I have. A favorite of mine is the
Urban Decay Beauty Balm
, which flatters any medium-toned complexion (it may not match fairer or darker skin tones, its biggest flaw!) by smoothing out skin imperfections but still being lightweight enough to look like you're wearing no makeup. As an added bonus, it includes SPF (yay!) and fares well in the water too. Since it doesn't provide super high coverage, it wears off beautifully too—no worrying about touchups or makeup melting throughout the day!
5. Blush + Bronzer in One
Contouring is any beauty blogger's obsession, but I actually ditch it in the warmer months (eep!). The entire chiseling and sculpting routine is way too much for me, especially when my summer philosophy is
less is more
. That said, I can't ever skip my blush, so I love bronzier or even downright brown-toned blush shades that can serve as a blush+bronzer duo. Blushes like
Benefit Dallas
, a "rosy bronze," and
theBalm Balm Desert
really give you that sun-kissed blush effect. That "I just ran a few miles in the sun and now have a flawless tan" effect. That "I'm naturally rosy and glowy and bronzy" effect. You know what I'm talking about.
So, forget about contouring; STROBING is what 2015 is all about! Basically, it's a technique where you skip contouring altogether and just go straight to highlighting... everywhere. Cream highlighters are all the rage for this effect, but who has time for adding more sticky goopy stuff onto your face? I abide by my classic
theBalm Mary-Lou Manizer
for a golden glow, and when we're talking 2015, you can't forget about Jaclyn Hill's fancy collaboration with Becca ChampagnePop either.
Eyes
7. Cream or Potted Eyeshadow
I go pretty minimal with summer eye makeup, just because I can't be bothered to mess with smudging eyeliner and powdery eyeshadow fallout. My go-to look involves smudging a long-wearing cream eyeshadow like
Stila Smudge Pot
in my crease and blending it out with a lighter all-over shade like
E.L.F. Smudge Pot in Cruisin' Chic
(SO cheap yet SO good. This stuff won't budge on your eyelids).
This is something I reserve solely for the summertime because it's such a pain to get off. That said, it's an absolute summer necessity, whether you're splashing around in a pool or sweating up a hurricane in the sun. My favorite picks include the
Maybelline Volum'Express The Rocket
which keeps your lashes curled all day with no drooping, and
Innisfree Skinny Microcara
, a Korean alternative which has a super skinny brush and bristles for clump- and mess-free application—perfect for lower lashes. Make sure to get the
waterproof versions
of each for summer, as both come in regular formulas (that I show love to every other season) as well.
Color
In all practicality, when it comes to minimal summer makeup, color cosmetics would be the last to go for me. But why would you even bother wearing makeup if you couldn't take advantage of the trendy bold and beautiful colors that scream summertime?
I can't go a day without thinking about ColourPop, whose storefront boasts $5 products all over. Yes, you heard me right: FIVE DOLLA PRODUCTS. The $5 Lippie Stix are a lip lover's dream, especially because of the color selection they offer. As a normal neutral lip-lover, I venture out of my comfort zone when wearing
Julep
, a universally flattering "bright red coral in a Cream finish, perfect for getting down and dirty in the infield or classing it up in 'Millionaires Row'." If you aren't as feeling as daring, you should try
Crunch
, a more muted peachy coral in the Sheer line that will give you a hint of color, but not stand as much as a Cream finish.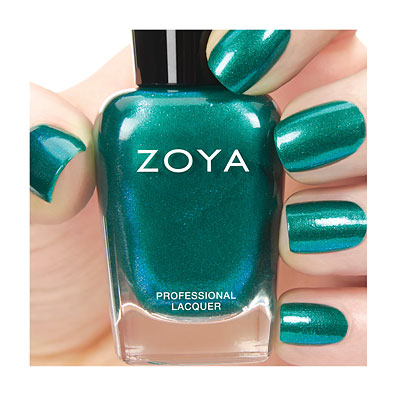 10. Equally Vibrant Nail Polish
Zoya Selene
takes the cake on mermaid nails—doesn't the sparkly teal remind you of a shimmering ocean? For a classic orange/coral summer color, try
OPI Is Mai Tai Crooked?
from the 2015 Hawaii Collection—it's the perfect fruity orange creme!
Tell me:
What are your summer beauty essentials? I'd love to hear what products you're loving this year!