The Hexed (Krewe of Hunters #13)
Heather Graham
A place of history, secrets... and witchcraft.

Devin Lyle has recently returned to the Salem area, but her timing couldn't be worse. Soon after she moved into the eighteenth-century cabin she inherited from her great-aunt Mina—her "crazy" great-aunt, who spoke to the dead—a woman was murdered nearby.

Craig Rockwell—known as Rocky—is a new member of the Krewe of Hunters, the FBI's team of paranormal investigators. He never got over finding a friend dead in the woods. Now another body's been found in those same woods, not far from the home of Devin Lyle. And Devin's been led to a third body—by... a ghost?

Her discovery draws them both deeper into the case and Salem's rich and disturbing history. Even as the danger mounts, Devin and Rocky begin to fall for each other, something the ghosts of Mina and past witches seem to approve of. But the two of them need every skill they possess to learn the truth—or Devin's might be the next body in the woods...
The Hexed
is a special book to me because of my family's association with Salem. My husband's family (everyone on both sides!) are all from Massachusetts, and we spent years driving up to Massachusetts. every summer and for many Christmas vacations.
My in-laws are phenomenal and there are many of them—Dennis's dad was one of eleven children and his mother one of six. I think he has enough cousins to populate a small city. But I'm blessed with all of them, and every year, a number of us take off for Salem. I've managed to be there for Laurie Cabot's Halloween ball, a promo séance (for a book called
The Séance
!) at the House of the Seven Gables. I've done the ghost tour dozens of times, the Segway tour, history tours, Peabody Essex tours, visited the Rebecca Nurse homestead and been a guest in every shop and venue in the area. I love the city of Salem.
More than anything, though, I'm fascinated with the human sadness of its history. I think it's hard for us to imagine just what happened there. We should remember that it was heavily forested, so continually dark, and that the settlers were constantly afraid of attacks by the Native American tribes.
Puritans held beliefs that would make anyone today shake. Sins were far too easily committed, even by the pious, and the Devil was very real in their minds, his presence among them a terrifying thing.
There have been many theories regarding the witch trials. Some say there was a bacteria in the wheat that could cause hallucinations, but if so, why just these girls? Some feel it was a property grab, a political play. If you hated your neighbor, it was convenient to claim that he or she might be a witch. Mass hysteria? John Proctor had it right when he said, "The girls will make devils of us all."
What fascinates me most is the number of people who refused to confess. Those who did were left to rot in prison for the most part (where some died because they couldn't pay their jail fees and sickened in the close and filthy conditions of the place.) Their faith was so strong they feared for their immortal souls. They truly died for their beliefs.
But that was long ago.
Today, Salem is filled with charm, quaint restaurants, shops and wonderful tours; it's a living, vibrant city. But it's also a city that has maintained its history—and the lessons that history has given us. It's sometimes hard to understand man's inhumanity to man, so it's important to keep history alive. In the well-known words of the philosopher George Santayana, "Those who cannot remember the past are condemned to repeat it." While it's unlikely we'll start hanging witches again anytime soon, we need to remember just what the fear of others can cause us do.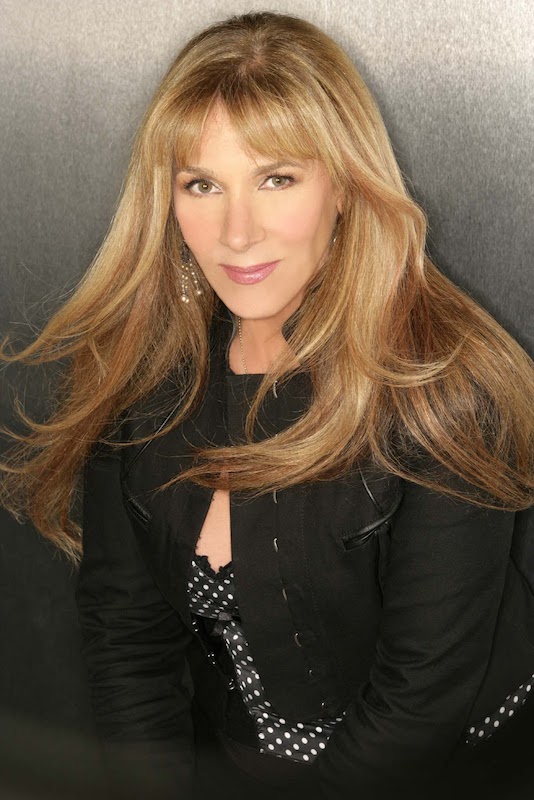 New York Times and USA TODAY bestselling author Heather Graham has written more than a hundred novels and has been published in more than 20 languages. An avid scuba diver, ballroom dancer and the mother of five, she enjoys her south Florida home, but loves to travel as well, from locations such as Cairo, Egypt, to her own backyard, the Florida Keys. Reading is still the pastime she still loves best, and she is a member of many writing groups. She's a winner of the Romance Writers of America's Lifetime Achievement Award, and the Thriller Writers' Silver Bullet. She is an active member of International Thriller Writers and Mystery Writers of America, and also the founder of The Slush Pile Players, an author band and theatrical group.

Heather annually hosts the Writers for New Orleans conference to benefit both the city, which is near and dear to her heart, and various other causes, and she hosts a ball each year at the RT Booklovers Convention to benefit pediatric AIDS foundations.
Giveaway!
Books à la Mode is giving away
one print copy of The Hexed
—yay!!
To enter, all you have to do is tell me:
What's a city that's special to you—other than the city you currently live in—that you'd want to write about in a book?
Please make your comment MEANINGFUL. Comments solely consisting of stock responses or irrelevant fluff like "Thanks for the giveaway!" will not be considered for entry. Heather and I really want to hear from you guys! :)

Don't forget the entry eligibility terms and conditions!
Sponsored wholly by the publisher and tour publicist—a huge thank you to Harlequin MIRA and TLC Book Tours!
Giveaway ends September 16th at 11.59 PM (your time).
Open to US and Canadian residents only—sorry, everyone else! Please check my sidebar for a list of running giveaways that are open worldwide. There are plenty to choose from!
Winners have 48 hours to claim their prize once they are chosen, or else their winnings will be forfeited.
Although I do randomly select winners, I am in no way responsible for prizes, nor for shipping and handling.
As a reminder, you do
not
have to follow my blog to enter, though it is always very much appreciated ❤