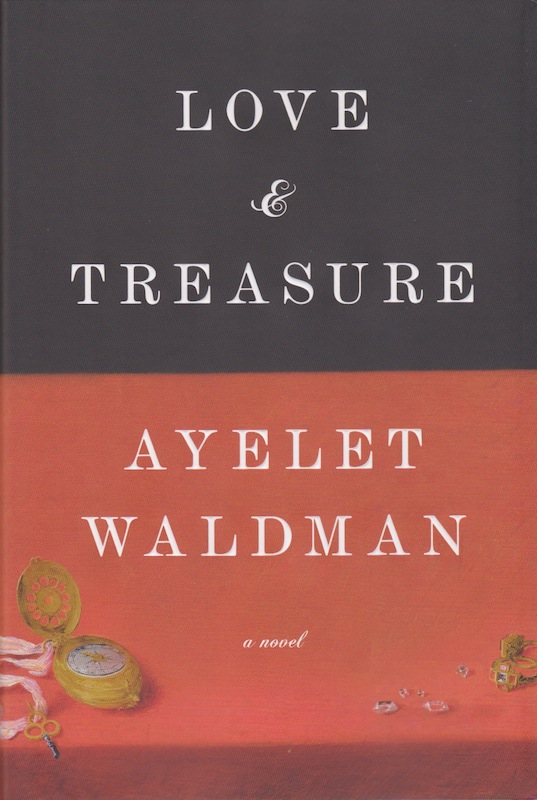 Love & Treasure
Ayelet Waldman
A spellbinding new novel of contraband masterpieces, tragic love, and the unexpected legacies of forgotten crimes, Ayelet Waldman's Love & Treasure weaves a tale around the fascinating, true history of the Hungarian Gold Train in the Second World War.




In 1945 on the outskirts of Salzburg, victorious American soldiers capture a train filled with unspeakable riches: piles of fine gold watches; mountains of fur coats; crates filled with wedding rings, silver picture frames, family heirlooms, and Shabbat candlesticks passed down through generations. Jack Wiseman, a tough, smart New York Jew, is the lieutenant charged with guarding this treasure—a responsibility that grows more complicated when he meets Ilona, a fierce, beautiful Hungarian who has lost everything in the ravages of the Holocaust. Seventy years later, amid the shadowy world of art dealers who profit off the sins of previous generations, Jack gives a necklace to his granddaughter, Natalie Stein, and charges her with searching for an unknown woman—a woman whose portrait and fate come to haunt Natalie, a woman whose secret may help Natalie to understand the guilt her grandfather will take to his grave and to find a way out of the mess she has made of her own life.




A story of brilliantly drawn characters—a suave and shady art historian, a delusive and infatuated Freudian, a family of singing circus dwarfs fallen into the clutches of Josef Mengele, and desperate lovers facing choices that will tear them apart—Love & Treasure is Ayelet Waldman's finest novel to date: a sad, funny, richly detailed work that poses hard questions about the value of precious things in a time when life itself has no value, and about the slenderest of chains that can bind us to the griefs and passions of the past.
A dear friend of mine was, with me, an early Obama supporter. I went to law school with the president, and she had been involved with Democratic politics since she was old enough to toddle from door to door and insist that people vote for McGovern over Nixon (Ah, the foolish hopes and dreams of politically active babies!). We were co-delegates to the Democratic National Convention and shivered together at the inauguration. Though we were both very active fundraisers, she was both more competent and more circumspect than I (no one would ever catch her Tweeting about her sex life, for example), and she was named Ambassador to Hungary. I really wanted to visit her there, and I really wanted to deduct the trip from my taxes. I was about to start a new novel that I thought vaguely might be about the Holocaust or painting. I googled the words Hungary, Holocaust and Art, and discovered the incredible story of the Hungarian Gold Train. That became the inspiration for my novel.
I am obsessed with all things pastry-related. While visiting Eleni in Hungary, I spent as much time in Budapest's glorious coffee houses as I did in the library archives. My favorite pastry was the Hungarian speciality the Dobos Torte. There are references to Dobos Torte in the pages of Love & Treasure, and I believe the experience of reading the novel can be made downright transcendent if accompanied by a generous slice. (As can the experience of reading the phone book, the DMV testing booklet, and the fine print on your credit card statement). Here's a recipe. If you send me a photograph of you eating dobos torte while reading Love & Treasure, I will post it on my website. If you send me a (well-wrapped) sample of your dobos torte I will send you a picture of me eating it!
Amitai, one of the two main characters in the contemporary section of Love & Treasure, was severely injured while a soldier in the Israeli army. I based his experience in part of that of my own older brother, who was injured in the Yom Kippur War in Israel. This is the description of my brother's experience, as printed on the medal of valor he received:
During the Yom Kippur War, Lt. Yosef Ya'ari took part in the Battles of the Chinese Farm. Many casualties were sustained in fighting for the "Chinese Farm" on October 16, 1973. Lt. Yosef Ya'ari was among those who organized the evacuation of the wounded, working under heavy enemy fire. On October 17, 1973, Lt. Yosef Ya'ari sustained an injury to his leg and was evacuated along with other battled-injured casualties in an Armored Personnel Carrier. While in transit, the APC was hit by a missile, and though he was wounded and was unfamiliar with the APC, Lt. Yosef Ya'ari organized the reloading of the injured into the vehicle and drove it himself, successfully extricating the APC and all those in it from the field, under enemy fire. With his actions, Lt. Yosef Ya'ari demonstrated resourcefulness, courage, presence of mind, brotherhood of arms, and exemplary dedication to his mission. For this act, he was awarded: The Medal of Distinguished Service, April 1976, Mordechai Gur, Lieutenant General, Chief of Staff.
When I was first imagining the third section of Love & Treasure, I knew who my main character (Nina) would be, but I had a harder time envisioning her companion, Gizella. Then my husband heard about a family of siblings with dwarfism, the children of a noted Jewish rabbi and scholar, who were performers in and around Transylvania in the early part of the twentieth century. All seven siblings were deported to Auschwitz, where they were both protected and tortured by Mengele. Something about these people captured my imagination. The Weisz family in Love & Treasure is very loosely based on the Ovitz family.
There was indeed a International Woman's Suffrage Conference in Budapest in 1913, and Rózsa Schwimmer was a major figure in the international feminist movement, though she did not have a secretary with dwarfism. You can see the incredible photographs of the conference in the archive of the New York Public Library including a photograph of girl-pages clad holding signs with the languages they spoke for the benefit of the delegates. I loved that photograph so much I made Nina and Gizella pages at the conference.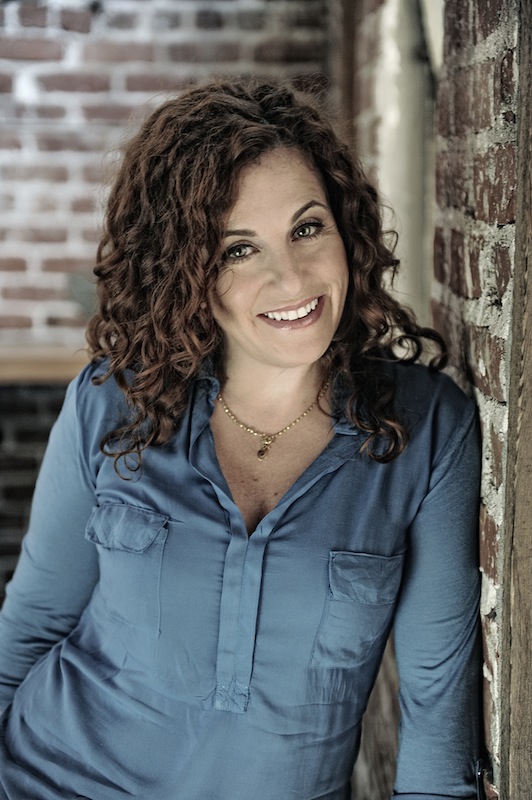 Ayelet Waldman is the author of Love & Treasure (Knopf, April 2014), Red Hook Road, and the New York Times bestseller Bad Mother: A Chronicle of Maternal Crimes, Minor Calamities and Occasional Moments of Grace.
Her novel Love and Other Impossible Pursuits was adapted into a film called "The Other Woman" starring Natalie Portman. Her personal essays and profiles of such public figures as Hillary Clinton have been published in a wide variety of newspapers and magazines, including The New York Times, Vogue, The Washington Post, and The Wall Street Journal. Her radio commentaries have appeared on "All Things Considered" and "The California Report."

Her books are published throughout the world, in countries as disparate as England and Thailand, the Netherlands and China, Russia and Israel, South Korea and Italy.
Giveaway!

Books à la Mode is giving away
one finished print copy of Love & Treasure
—yay!! To enter, all you have to do is tell me:
How do you feel when a couple—in whose romance you've developed an investment in the course of reading a novel—does NOT end up together?

Don't forget to include your email address or Twitter username in your comment so I know who to contact when I choose a winner. Don't make me track you down!!!! No email = No entry!
Please make your comment MEANINGFUL. Comments solely consisting of stock responses or irrelevant fluff like "Thanks for the giveaway!" will not be considered for entry. Ayelet and I really want to hear from you guys! :)

Don't forget the entry eligibility terms and conditions!
Sponsored wholly by the tour publicist and publisher—a huge thank you to TLC and Random House!
Giveaway ends July 24th at 11.59 PM (your time).
Open to US residents only—sorry, international readers! Check out my sidebar for a list of currently running giveaways that are open worldwide—there are plenty to choose from!
Void where prohibited.
Winners have 48 hours to claim their prize once they are chosen, or else their winnings will be forfeited.
Although I do randomly select winners, I am in no way responsible for prizes, nor for shipping and handling.
As a reminder, you do
not
have to follow my blog to enter, though it is always very much appreciated ❤