I'd like to welcome Patti Callahan Henry to the blog today to celebrate the publication of her newest novel from St. Martin's Press, The Stories We Tell. Stick around until the end for a fabulous giveaway that you don't want to miss!

Welcome to

Books à la Mode

, Patti! Let's get this interview started.
Will you please share a brief introduction with us?
New York Times bestselling author Patti Callahan Henry has published ten novels, including the upcoming The Stories We Tell, which was released by St. Martin's Press yesterday. Hailed as a fresh new voice in Southern fiction, Henry has been shortlisted for the Townsend Prize for Fiction, and nominated four different times for the Southeastern Independent Booksellers Novel of the Year. Her work is published in five languages and in audiobook by Brilliance Audio.

Henry has appeared in numerous magazines including Good Housekeeping, skirt! magazine, South magazine, and Southern Living. Two of her novels were Okra Picks and Coming up For Air was selected for the August 2011 Indie Next List. She is a frequent speaker at fundraisers, library events and book festivals. A full-time writer, wife, and mother of three—Henry lives in Mountain Brook, Alabama.
Readers, here's a bit about this new book, which was published last week!
The Stories We Tell
Bestselling author Patti Callahan Henry is back with a powerful novel about the stories we tell and the people we trust.

Eve and Cooper Morrison are Savannah's power couple. They're on every artistic board and deeply involved in the community. She owns and operates a letterpress studio specializing in the handmade; he runs a digital magazine featuring all things southern gentlemen. The perfect juxtaposition of the old and the new, Eve and Cooper are the beautiful people. The lucky ones. And they have the wealth and name that comes from being part of an old Georgia family.

But things may not be as good as they seem.

Eve's sister, Willa, is staying with the family until she gets "back on her feet." Their daughter, Gwen, is all adolescent rebellion. And Cooper thinks Eve works too much. Still, the Morrison marriage is strong. After twenty-one years together, Eve and Cooper know each other. They count on each other. They know what to expect. But when Cooper and Willa are involved in a car accident, the questions surrounding the event bring the family close to breaking point. Sifting between the stories—what Cooper says, what Willa remembers, what the evidence indicates—Eve has to find out what really happened. And what she's going to do about it.

A riveting story about the power of truth, The Stories We Tell will open your eyes and rearrange your heart.
Find the truth inside stories.
How did you arrive at writing women's fiction? Are there any other genres you'd like to try your hand at?
I didn't intend or set out to write "women's fiction";I set out to write a good story about families and love.

I'd like to one day try my hand a YA, but haven't yet.
What was the inspiration for the book?
I was inspired by the beauty and handmade world of letterpress and typography. In our fast-paced world where image is everything in social media and branding, where does the handcrafted, honest life fit in? I imagined a woman who valued not only the image of her life and family but also the creative life that nourished her. I saw these two worlds colliding as she struggled to keep both worlds alive in a tension of opposites. Eventually something had to unwind, which of course it did. As an ex-nurse who specialized in closed head injuries, I was also inspired by the constantly wavering life of memory and imagination. What is real? What is imagined or remembered? How accurate is our memory, especially after a head injury? These fascinating questions pulled the story along as I uncovered the answers. I'm always inspired by storytelling and the ultimate ability of creativity to heal a heart, a life and an injured brain.
As a huge fan of first lines, I'd love to hear the first line of The Stories We Tell. Could you give us a brief commentary on it?
My eyes changed color and I didn't even notice.
Eve, the narrator, is giving us a hint about how the story will go—how sometimes something has already changed and yet it isn't obvious!
Are the characters from your books based off anyone you know in real life? How much else of your actual life gets written into your stories?

Not one of the characters is based on people in my life. As usual, there might be a curious amalgam in each character but I did not fashion a single character after a loved or known person in my life. I did use some teenage actions I have witnessed or been a part of in raising three high-spirited teenagers (was that a nice way to say it?). I have not owned a letterpress and I definitely can't write a song (or even sing one). So these characters are born of imagination and the murky world of storytelling.
Which character from The Stories We Tell was most difficult to write?

The husband, Cooper, was the most difficult for me to write. Not because I didn't understand him or because he was male, but because he was conflicted and deceitful while also loving his family.
Name the top five novels that have made the biggest impact on your life or on your writing.
This list changes depending on when I am asked this question, but right now the answer is:
The Screwtape Letters by C.S. Lewis
Kings Oak by Anne Rivers Siddons
The Stand by Stephen King
Walking on Water by Madeleine L'Engle
The Artist's Way by Julia Cameron
Such a fabulous list of books! What's the greatest thing you ever learned?
This is something that changes all the time because I learn something and have an AHA moment and then learn something new that is built on that again. So I'm going to take a cop out here and tell you the greatest thing my character learned in
The Stories We Tell
: That just because it looks good doesn't mean it
is
good.
How do you react to a negative or harsh review to your books?
I feel the blood rush out of my face. I wish for the password to whatever website it is so I can erase it. I feel sad. And then, I'm done. There's too much good going on to stay there.
Blog babes, click "Read more" to find out what kind of kid Patti was in high school, the most disastrous date she's been on, and what makes The Stories We Tell stand out from every other fabulous book out there. We're also hosting a giveaways for a hardcover copy, so you don't want to miss that either!
Some randomness...
Favorite kind of chocolate? Dark, milk, white, coffee-flavored, the kind with nuts or berries inside??
Sea salt and caramel. I seriously can't be near it or I will explode from eating it.
What kind of kid were you in high school?
I was insecure and bookish, yet I was also loud, and full of frenetic energy. I moved schools until I settled in tenth grade, so I was also unsettled. I was the kind of girl that was friends with all-types because I never could find my "place."
All-time favorite quote?
This is so so hard because I love to collect quotes and place them on my bulletin board. But today I will choose Pablo Picasso: "Art is the lie that tells the truth."
Favorite quote from the book?
The quote that starts the book is "Some things have to believed to be seen," by Madeleine L'Engle in
Many Waters
.
Most romantic thing a guy has ever said or done to you?
My husband proposed to me in front of a lighthouse on Daufuskie Island, South Carolina. That tops the list for sure.
Most disastrous date you've ever been on?
Oh, God. It was awful. I was set up on a blind date my freshman year in college. During the date at the fraternity house lunch before the football game, people kept saying his name really loud and strangely. Finally I realized—it wasn't his name. They'd switched dates on me because the original date had reconciled with his girlfriend. We ended up having fun, but it was so embarrassing. The guys got a good laugh and I had to pretend to be a good sport.
Ugh, I can only imagine! How do you get over heartbreak?
I don't know if there is any way to get over heartbreak; you just go through it. I've learned that you can't ignore the feelings; you have to really feel them and let them go all the way through you and out of you. Cry. Read. Sleep. Talk to a best friend. All the stuff we've always heard. And this: be gentle with yourself—that's the best advice I ever heard when it comes to heartbreak.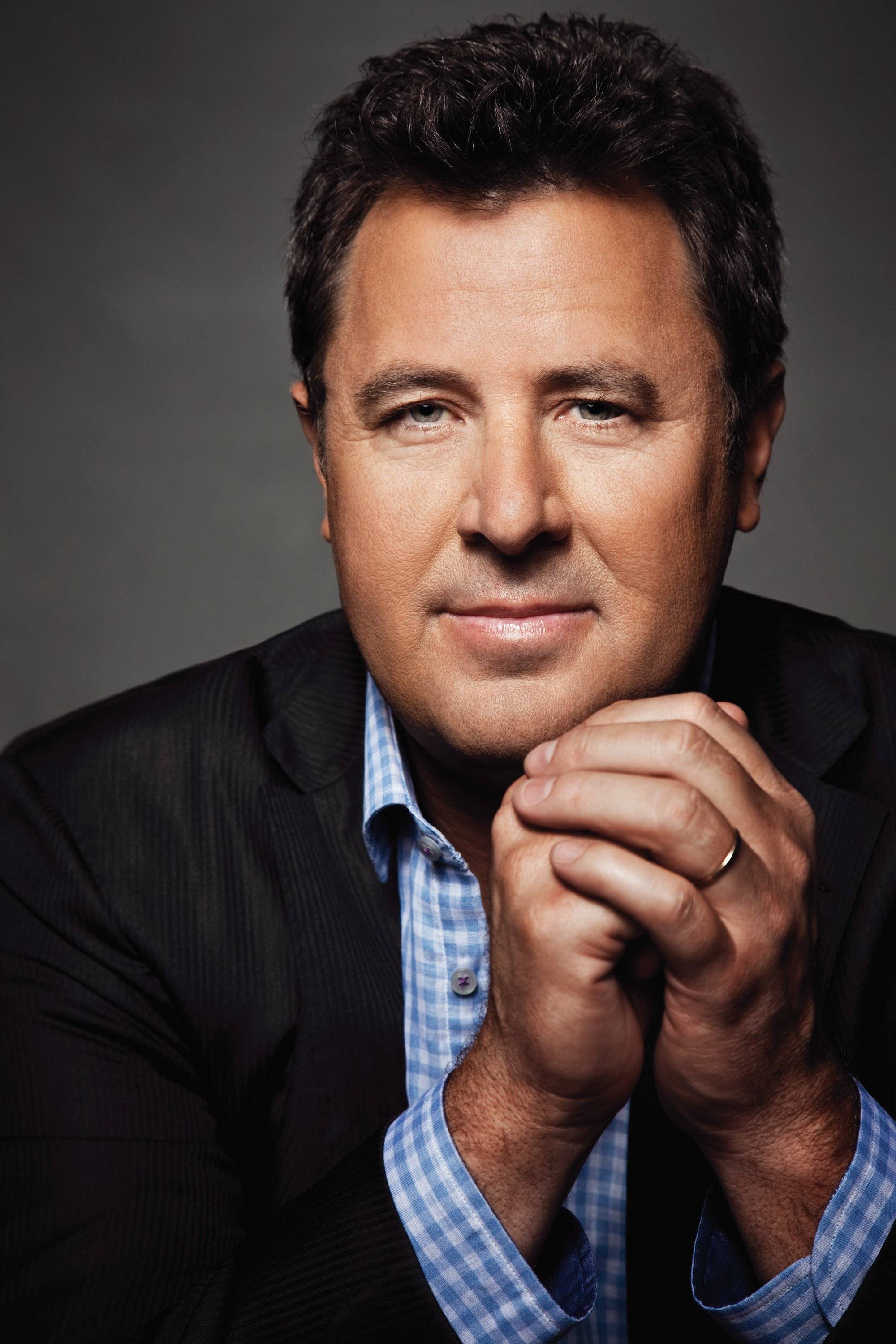 Currently reading?
Happiness for Beginners
by Katherine Center.
Currently wearing?
Jeans and a white silk top—kind of a uniform for me.
Most visited websites?
Refinery29. Facebook. Twitter. Huffington Post.
Favorite vegetable?
Brussell Sprouts. Yep, I'm serious. I know how to cook them just right.
Biggest celebrity crush?
Vince Gill. Didn't even have to think about that one.
Guiltiest pleasure?
The aforementioned chocolate.
What did you want to grow up to be when you were little?
Nancy Drew.
Go-to comfort food?
Do I have to keep saying caramel chocolate. Boring, aren't I? :)
Charity or cause of choice?
Literacy!
What are you involved in when you aren't writing?
When I'm not writing, I'm managing my wild family of five, decorating the house, traveling, speaking, cooking, doing laundry, reading, laughing a lot and thinking about what to write when I do finally sit down to write.
Out of all the fantastic books out there, what makes The Stories We Tell stand out from the rest?
This is a honest, and unflinching look at the ways we deny and turn our gaze from the truth to keep the comfortable life. It also has an interesting peek in the letterpress life, and a card line inspired by Eve's childhood. There are layers to the story that are revealed by this card line; it was an interesting way to tell the story.
Give aspiring writers a piece of advice you wish you had known before getting published.
I wish I'd known that the End-All wasn't the actual publication of the novel itself, but the life I would lead because the book was published, the creative life. Publication isn't The Goal, it is part of the process.
I think that's a very common mistake among many writers-to-be.
What would you say are the most important attributes to remaining sane as a writer?
One of the things that keeps me sane as a writer is keeping my hands dirty with the dailyness of life, not sequestering myself with writing as my only companion. It would be easy for me to do this, and I fantasize about this, but I know it would not keep me sane.
What's the most interesting comment you have ever received about your books?
I received a letter from a man who said that my main character could have used some counseling. I laughed because it was true.
What is the message in The Stories We Tell that you want readers to grasp?
I wouldn't want to tell the reader what to grasp; one of my favorite things is hearing what they grasp despite my best intentions.
Where can you be found on the web?
Before we conclude this interview, is there anything you'd like to ask our readers?
Do you ever sneak and read the ending of a book before you've finished it?
It was an absolute pleasure to be able to get to know you better today, Patti! Thank you again for dropping by, and best of luck with future endeavors!
Giveaway!

Books à la Mode is giving away
a print copy of The Stories We Tell
—woohoo!
To enter, all you have to do is answer Patti's question:
Do you ever sneak and read the ending of a book before you've finished it?
Please make your comment MEANINGFUL. Comments solely consisting of stock responses or irrelevant fluff like "Thanks for the giveaway!" will not be considered for entry. Patti and I really want to hear your thoughts! :)
Don't forget the entry eligibility terms and conditions!
Sponsored wholly by the publicist—a huge thank you to Sullivan & Partners!
Giveaway ends July 9th at 11.59 PM (your time).
Open to US residents only. Sorry, everyone else! Please check my sidebar on the right for a list of currently running giveaways that are open worldwide—there are plenty to choose from!
Void where prohibited.
Winners have 48 hours to claim their prize once they are chosen, or else their winnings will be forfeited.
Although I do randomly select winners, I am in no way responsible for prizes, nor for shipping and handling.
As a reminder, you do
not
have to follow my blog to enter, though it is always very much appreciated ❤