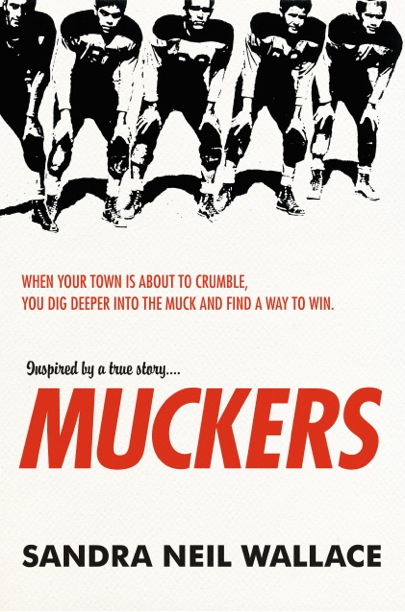 Muckers
Sandra Neil Wallace
Red O'Sullivan's world is crumbling around him: the mine that employs most of town is on the brink of closing, threatening to shutter the entire town. Red will be part of the final graduating class of Hatley High School, but he's got his own burdens to bear: his older brother, Bobby, died in the war, and he's been struggling to follow in his footsteps ever since. That means assuming Bobby's old position as quarterback, and leading the last-ever Muckers team to the championship. Maybe then his angry, broken-hearted father will acknowledge him, and they'll be able to put Bobby's death behind them.

While the Muckers are racially united, their town is divided. Anglos live near the top of the mountain and Mexican Americans down below—where Red's best friend Cruz lives, and Angie, who Red longs to be with. When the Communist scare threatens to tear the team apart, Red and the hardscrabble Muckers must find a way to go undefeated and win the state title.

Unforgettable characters fighting to make their mark on the field and in the world combine for a period novel that will spark dialogue on this timely subject.
The novel's setting is inspired by Jerome, Arizona, and I wrote much of the book on location. That was rough on my contact lenses! Those desert breezes blew plenty of muck into my eyes while I wrote the football scenes on the slag rock field.
The first (and "racy" opening) of the book came to me as I was driving up to Jerome and saw the mountain that the steep town is built into. I immediately pulled over and started writing the chapter on Dunkin' Donut napkins. My writer friends were so surprised that the voices were those of teenage boys, since I'd been working on a picture book at the time.
People always ask if there is romance in Muckers and I'm happy to say, yes. Actually, the dating scenes with Red and his girlfriend were the first ones I mapped out. I was shocked to read about segregation in 1950, between Mexican-Americans and other whites, so I knew I wanted the romance to be a "forbidden love."
I still can't believe that I discovered the story of the real Muckers and their run for the state championship in a box of letters. So if you're looking for ideas on what to write about and love history, keep your eyes open at flea markets and yard sales, or pay a visit to your local museum.
Discovering the Muckers story wasn't the only life-changing moment that happened to me in Jerome. While at the Museum's gift shop, I met up with my future husband, author Rich Wallace. He was looking through one glass window and I was peering through another.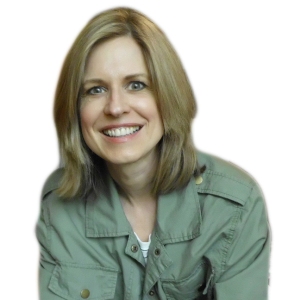 The reason I write is to connect with readers. Like my work as a TV journalist and ESPN announcer, my writing is rooted in reality with a strong sense of time and place. I'm about the underdog and the choices they make in critical situations. My characters fight for what they believe in. Because no matter how hard, life's worth it.

For more than fifteen years, I reported on and anchored network news, then became a sports announcer with ESPN. But the truth is, all I wanted to do was write. So I left television to start working on my first novel. I know it's a far cry from traveling across the country covering the NBA or the NHL, but I much prefer the comfort of my tiny, Macintosh-colored office in New Hampshire. It sits across the hall from my husband Rich's office—who also writes novels. Our shelter dog, Lucy, lies in the hall in between, often turning onto her back and itching for a belly rub, just like Eli's dog, Tater, in my first novel, Little Joe.

I grew up with horses and dogs and rabbits on my grandparents' farm. I find the best thing for getting unstuck in my writing is to spend time in nature: taking an early morning walk by the ocean or hiking into the red rocks of Arizona's canyons. There's something in the mist that feeds me with ideas.
Giveaway!
Books à la Mode is giving away
one finished print copy of Muckers
—yay!! To enter, all you have to do is tell me:
What about this book makes you want to read it? Or what's your favorite "sports miracle" story, whether it's in real-life or in fiction?

Don't forget to include your email address in your comment so I know who to contact when I randomly select winner. Don't make me track you down!!!!
Please make your comment MEANINGFUL. Comments solely consisting of stock responses or irrelevant fluff like "Thanks for the giveaway!" will not be considered for entry. Sandra and I really want to hear from you guys! :)

Don't forget the entry eligibility terms and conditions!
Sponsored wholly by the tour publicist and publisher—a huge thank you to TLC and Random House!
Giveaway ends December 5th at 11.59 PM (your time).
Open to US residents only—sorry, international readers! Check out my sidebar for a list of currently running giveaways that are open worldwide—there are plenty to choose from!
Void where prohibited.
Winners have 48 hours to claim their prize once they are chosen, or else their winnings will be forfeited.
Although I do randomly select winners, I am in no way responsible for prizes, nor for shipping and handling.
As a reminder, you do
not
have to follow my blog to enter, though it is always very much appreciated ❤