From Koren Zailckas, author of the iconic memoir Smashed: an electrifying debut novel about a family being torn apart by the woman who claims to love them most


Josephine Hurst has her family under control. With two beautiful daughters, a brilliantly intelligent son, a tech-guru of a husband and a historical landmark home, her life is picture perfect. She has everything she wants; all she has to do is keep it that way. But living in this matriarch's determinedly cheerful, yet subtly controlling domain hasn't been easy for her family, and when her oldest daughter, Rose, runs off with a mysterious boyfriend, Josephine tightens her grip, gradually turning her flawless home into a darker sort of prison.

Resentful of her sister's newfound freedom, Violet turns to eastern philosophy, hallucinogenic drugs, and extreme fasting, eventually landing herself in the psych ward. Meanwhile, her brother Will shrinks further into a world of self-doubt. Recently diagnosed with Aspergers and epilepsy, he's separated from the other kids around town and is homeschooled to ensure his safety. Their father, Douglas, finds resolve in the bottom of the bottle—an addict craving his own chance to escape. Josephine struggles to maintain the family's impeccable façade, but when a violent incident leads to a visit from child protective services, the truth about the Hursts might finally be revealed.

Written with the style, dark wit, and shrewd psychological insight that made Smashed a bestseller, Zailckas's first novel is unforgettable. In the spirit of classic suspense novels by Shirley Jackson and Daphne DuMaurier, Mother, Mother is the terrifying and page-turning story of a mother's love gone too far, and the introduction of a commanding new voice in fiction.
1.
The name Violet has personal significance.
When I began writing sixteen-year-old Violet Hurst, I thought maybe she should have some kind of spunky, mischievous name (she's the family black sheep, after all). So I toyed around with names like Cassie and Dahlia.
But I was writing in spring. And here in Upstate New York, spring's the time for violets. I was out walking in the woods one day, feeling particularly low about some of my own family issues, when all the sudden I looked down and saw this amazing, vibrant spot of yellow. It was a wild, yellow violet--viola pubescens--and that little flower was just so pretty and tough, hiding under the shadow of a log the same way Violet Hurst has to make herself small in order to accommodate her mother's ego. The name just felt meant to be. Because Violet is like that. She's growing up without any nurturing from Josephine. Violet (the character) is just as quietly beautiful. Plus, she's as hardy as any weed.
2.
The title wasn't my idea, but I love it.
I've actually never come up with the titles for any of my books. Maybe I'm not a very succinct person by nature, and I find it really hard condensing three hundred pages and whole years of my life into just a couple of words. My editor and I thew around a million ideas, and when
Mother, Mother
came up, something just clicked. The dual nature was really interesting. It was a little Jekyll and Hyde, which seemed fitting. Because even though Will and Violet are being raised by the same woman, they have entirely different mothers.
3.
I cut over a hundred pages from the first draft.
It pained me to do it because it was mostly material that pertained to Edie. Edie's one of the friends Violet makes in the psychiatric ward, and I've always had a real soft spot for her. But a couple of super smart early readers thought the material was slowing the story down, so, snip snip. Never trust a writer who doesn't trust a good editor. You can't be sentimental about these things, and you can't place a higher value on style than you do on story.
4.
Will's epileptic seizures are based, very loosely, on the fainting spells I used to have as a kid.
I struggle to remember exactly when they began. Maybe when I was eleven or, even, a little younger. They only happened when I was at home, never at school, and usually only when I was in close physical proximity to my mother. In my case, it was definitely a reaction to extreme stress. Passing out wasn't a conscious effort, but it was kind of an adaptive response to a threat. When it happened I didn't have to feel afraid, or helpless, or violated. I sort of fled the body that traumatic things happened to.
Even as an adult, dissociation is something I still struggle with. There are times when being fully present feels really scary and intense. It's probably no coincidence that I became a writer. For a long time, it easier to live in my head than it was to live in the rest of my body. But, at the risk of hyperbole, writing has saved my life too. The memoirs, especially, helped me reconnect thoughts to feelings and feelings to memory.
5.
After I moved from Brooklyn to the Catskills, I started exploring the same stuff that Imogene and Beryl Field do.
Not the drugs; the mystic stuff. One day my perpetually stoned neighbor (this is hippie country) breezed in, Kramer-style, and told me, "You have to go see this energy healer I met. One session with her is like three years of therapy." I was just coming off of Fury and all the family disasters it entails, so I thought, Sure, I'll try it. At the very least, it will be cheaper than therapy.
Cut to three years later and I'm a certified Akashic Records practitioner. Mysticism is a really Hudson Valley thing. It's hilarious, but it's also undeniably comforting. Probably because the Catskills are so magical to begin with. The Native Americans thought the Catskills were haunted. Maybe that's why it feels so natural to write thrillers here.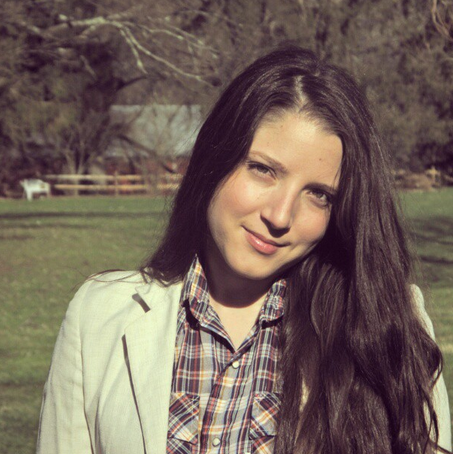 You may recall Koren from her memoir Smashed, which took the world by storm when it was published in 2005. The riveting, absorbing story of her teenage alcoholism was a tour de force, has sold over a half million copies, and has become a touchstone of the memoir genre. In their review of Smashed, Entertainment Weekly raved "This fine young writer's greatest gift is her gripping, vivid storytelling." Now, Zailckas turns her considerable talent to fiction writing, with a darkly suspenseful debut novel that is taut, compelling, and ultimately terrifying.
We've got one print copy of Mother, Mother up for grabs to one lucky
Books à la Mode
reader! To enter, all you have to do is
tell me
:
What's one interesting fact that no one knows about YOU? Be sure to leave your email address in your comment so I know who to contact when I select a winner. Don't make me track you down!!
Please make your comment meaningful and encouraging to the discussion. Comments consisting solely of stock responses or irrelevant answers like "Thanks for the giveaway" will not be awarded the additional entries. Sarah and I really want to hear you guys' responses! :)
Don't forget the entry eligibility terms and conditions!
Sponsored wholly by the publicist and publisher—a huge thank you to TLC Book Tours and Crown Publishing!
Giveaway ends October 2nd at 11.59 (your time).
Open to US/CAN residents only. Sorry, international readers! Check out my sidebar for all the current giveaways that are open worldwide.
Winners have 48 hours to claim their prize once they are chosen, or else their prize will be forfeited and a new winner will be chosen.
Although I do select winners (via Random.org), I am in no way responsible for the prizes, nor for shipping and handling.
As a reminder, you do
not
have to follow my blog to enter, though it is always very much appreciated ❤