Crazy Little Thing
Liz Langley
Page Count: 262
Release Date: 13 December, 2011
Publisher: Cleis Press
Genre: Informative non-fiction, Health, Love/Relationships, Sex
There are plenty of books that offer advice about how to find or keep love in your life. But what can we learn from those who've gone to the extremes of love and desire?

Liz Langley answers that question in Crazy Little Thing, a light-hearted look at the science of why we long for love. She deciphers how the burbling, boiling soup of endorphins, hormones and neurotransmitters that spill from our brain make us do things, in the name of love, that would otherwise be viewed as insane. From the greatest breakup story ever told to the psychologists and scientists who can explain our bad behavior, Langley reveals the control our chemicals have over us in this hilarious, confounding and too-strange-to-be-anything-but-true look at love.
As a pending psychology major, I find the biology of the human mind, particularly regarding relationships and sex, fascinating. How humans interact and react under the strain of attraction, and the physics of sexual desire are just so intriguing to me. Is it possible to have love down pat to a science? Is there a formula for the crazy, stupid emotions, the unadulterated sex impulses (i.e. horniness), and the wild nights spent awake thinking about that person?
While I don't think love and relationships are necessarily quantifiable, that there is a physical network—through hormones and the incomprehensible human body—connecting each and every one of us, no matter the gender, race, age, or sexuality, is a comforting thought. Crazy Little Thing explores this common, (almost) predictable facet in the modern world of relationships, and of course, in the human conscience. Definitely a book that I'm throwing on top of my mile-high to-be-read list!
On a related note, Edenfantasys has a huge selection of educational and informative books worth looking into. It encompasses more than love and sex advice; it includes engrossing non-fiction titles such as Crazy Little Thing that delve deeply into both topics and reveal everything about love, sex, and the frustrating other gender that you ever wanted to know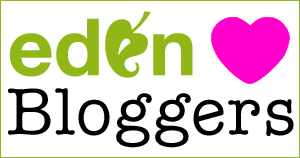 Disclosure: Edenfantasys compensated me with a gift card in exchange for this post. Regardless, the content is 100% original—I was not paid to say or advertise anything—and all thoughts, opinions, and ideas are solely my own.