Edenfantasys
has a lot more to offer than just products. Edenfantasys is a beautiful place as a community, whether you need support or valuable opinions.
The
forums
are always full of fun discussion topics and are updated frequently. Go check them out to see if there's anything that might be of interest to you. If you have any questions, need help, or have good advice about sexual health and well-being, this is your place to shine! Fellow Edenfantasys members will step up to try and help, as well as listen, to the best of their ability. How great is that?
Clubs
are huge—there are so many, with lots of people involved as well. There's really a variety of interests available. Kink club, lit club, screenwriter's club, cooking club, film club, birthday club, and so on... I'm in three clubs myself! Such a fun way to bond with fellow aficionados and review and discuss your favorite activities and products.
And last but not least, customer service! Their support department is speedy, considerate, and always helpful. If you have any problems with any of your orders or with the site, submit a support ticket and a friendly representative will be there to solve or explain the issue right away.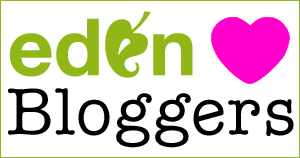 Disclosure: Edenfantasys compensated me with a gift card in exchange for this post. Regardless, the content is 100% original—I was not paid to say or advertise anything—and all thoughts, opinions, and ideas are solely my own.